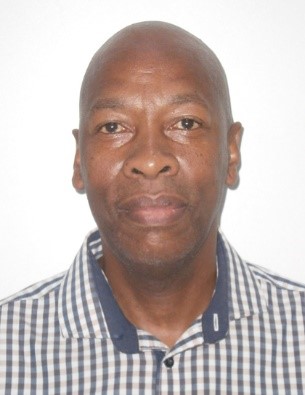 Associate Professor, Isaac T. Rampedi, has completed a PhD qualification in Environmental Management at the University of South Africa (UNISA). He teaches both undergraduate and postgraduate courses in Geography and Environmental Management at the Department of Geography, Environmental Management & Energy Studies. His research expertise entails the sustainable utilisation of natural resources, pollution prevention, as well as waste management and recycling.
Recent Publications
Rampedi, IT., & Ifegbesan, AP. (2022). Understanding the Determinants of Pro-Environmental Behavior among South Africans: Evidence from a Structural Equation Model. Sustainability, 14(6), 3218.
Ifegbesan, A., Odumosu, T., & Rampedi, IT. (2022). Residents participation and perception of environmental sanitation programme in Ogun East Senatorial District, Nigeria: A mixed-method approach. International Journal of Environment and Waste Management, 29(3), 1. doi:10.1504/ijewm.2022.10038077.
Mathetsa, S.M., Simatele, M.D., & Rampedi,IT. (2022). A water-centric approach in the assessment and governance of the water-energy-climate change nexus in South Africa. Frontiers in Sustainable Food Systems, 110.
Ndzimbomvu, NT., Rampedi, IT & Kemp, ME. (2021). Learning Environmental Issues from a Secondary School Curriculum: The Case of Learners in Mamelodi Township, South Africa. Sustainability 13.16:9149.
Schoeman, TK & Rampedi, IT. (2021). Household Recycling and Millennials:  A case study of the City of Johannesburg, South Africa. Development Southern Africa (1): 1-17.
Dlamini, S;  Block, E & Rampedi, IT. (2021). Understanding students' environmental perceptions and some of their determinants in Gauteng province: a case study at the University of Johannesburg, South Africa. South African Geographical Journal, 1-18.
Muleba, IJ; Yessoufou, K & Rampedi, IT. (2021). Testing the non-random hypothesis of medicinal plant selection using the woody flora of the Mpumalanga Province, South Africa." Environment, Development and Sustainability 23.3 (2021): 4162-4173.
Wuyep, S. Z., Rampedi, IT, & Ifegbesan. (2021). The role of urban vegetable production in Jos (Nigeria) as a source of livelihood. African Journal of Food, Agriculture, Nutrition and Development, 21(8), 18533-18552.