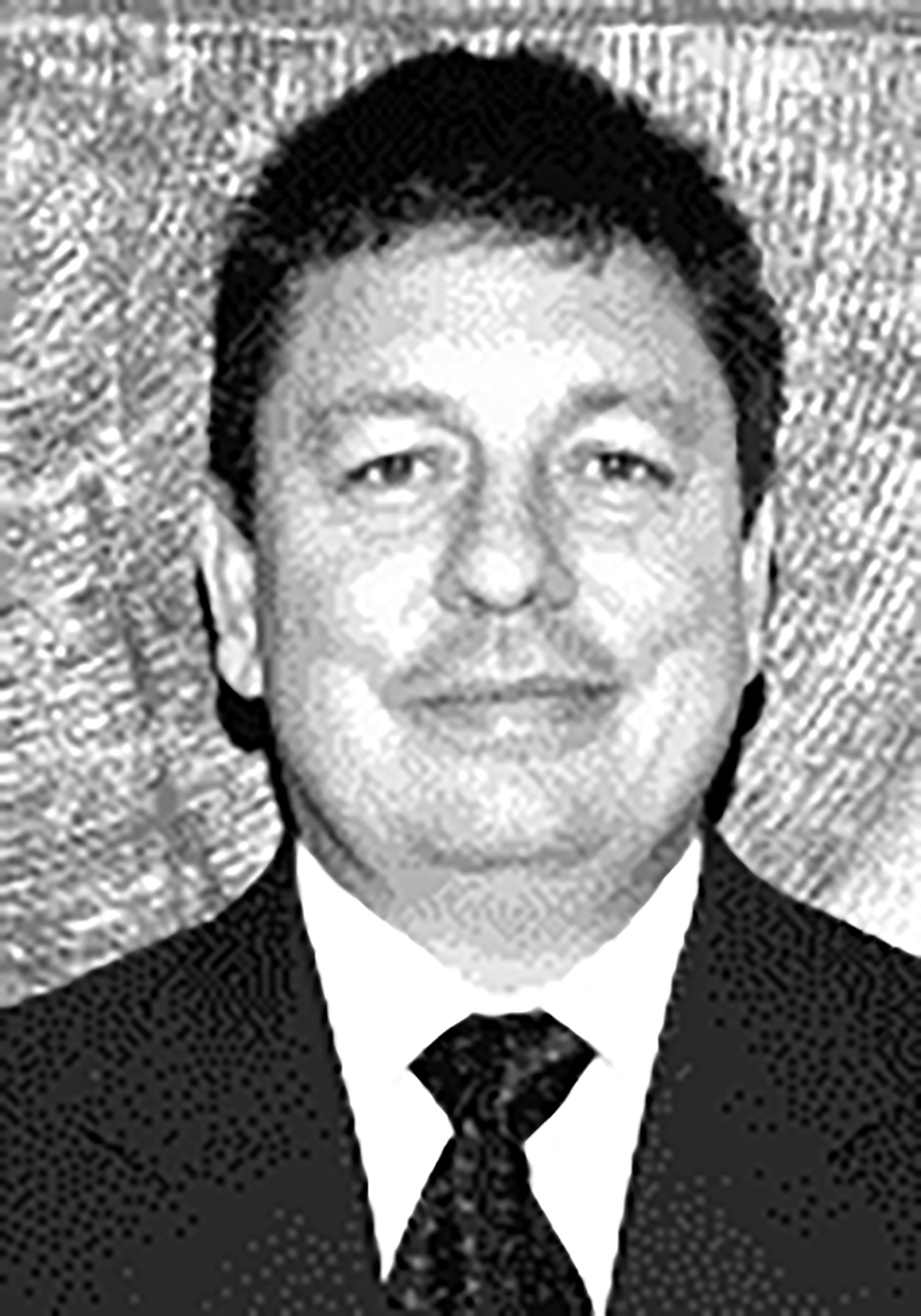 About Prof Geoffrey Lautenbach
Prof Lautenbach is a dedicated educator who believes that learning must take place through innovative use of authentic, collaborative, and tool-mediated learning activities. He is passionate about education and tries to lead by example when dealing with education students. Overall, his theory-driven praxis results in research which makes a contribution to both educational theory and teaching practice. This research is meaningful, socially responsible, with a high theoretical and practical value. Researching what he does as a teacher drives his emerging perspectives on learning. Prof Lautenbach is also dedicated to the conservation of the natural resources of this beautiful country, South Africa, and dedicates his spare time to voluntary work and educational projects within organizations such as the Botanical Society of SA, and the SANParks Honorary Rangers.
Undergraduate teaching: Facilitator and lecturer for third and fourth year School ICT Support Role Methodologies, as well as the fully online Teaching Studies 3B which has a distinct learning technologies focus (This was the first fully online undergraduate module in the university – 2017-present). He is also the coordinator of the first year module Teaching Studies 1A which focuses on the role of the teacher in the 21st Century (With fellow Learning Technology Unit colleagues, Dr Rabaitse Diseko and Mr Maglin Moodley).
Postgraduate Teaching: BEd Honours Research Methodology in STEM Research, and selected modules in the Online Masters in ICT in Education.
Teaching in Research Methodology programmes: BEd Honours in STEM Education (Research Methodology for STEM Research); Faculty of Education Masters and PhD Programme.
Postgraduate Supervision: Professor Lautenbach supervises a number of postgraduate students at both Masters and PhD level in the field of Learning Technologies in Education. His most recent graduates include:
PhD
John Osode (PhD) 2021 – Learning management systems in higher education: The attitudes, expectations and experiences of academic staff at selected Nigerian higher education institutions
Jameson Goto (PhD) – 2020 – Formative feedback for authentic learning activities in an online undergraduate module (Co-supervisor)
Rina Durandt (PhD) 2019 – A strategy for the integration of mathematical modelling into the formal education of mathematics student teachers
Erica Pretorius (PhD) 2015 – Learning communities for the professional development of science teachers (Co-supervisor)
Nadia Rhodes (PhD) 2012 – Transforming Accounting Education: Closing the gap between Technology, Education and Accounting in higher education institutions
Franceline Greyling (PhD) 2007 – The why and how of technology-assisted learning: Authentic professional development for higher education practitioners (Co-supervisor)
MEd
Magdel Human 2021 – Acceptance and use of technologies in physical sciences education during the COVID-19 lockdown (cum laude)
Chantal Kruger 2021 – Digital competencies of grade 9 township teachers in the Sedibeng East District (cum laude)
Elzette Van Niekerk 2021 – Lecturers' perceptions and use of a learning management system (Blackboard) at a rural university in the Eastern Cape, South Africa (cum laude)
Daphne Adeyemi 2021 – Accounting teachers' perceived professional identity when integrating technologies into teaching
Malebogo J Shiburi 2021 – The role of School Based ICT Committee members in the integration of ICT in Full ICT Schools
Simbarashe Matemera 2021 – Smart board use and pedagogic practices among educators: a case of a South African township school
Walter M Kheswa 2021 – Teachers' experiences of Gauteng Department of Education training and development programmes related to digital teaching
Caryn L Naude 2020 – Second year education students' views on a dialogic approach facilitated via Moodle discussion forums (cum laude)
Elmarie Kritzinger 2020 – Cybersafety guidelines to prepare South African schools for the 4th industrial revolution (cum laude)
Jeanine Edgar 2020 – Graduates' perceptions on the design of the online certification course for teaching English as a foreign language (TEFL) (cum laude)
Brenton J Dass 2020 – Teachers' perceptions of Information and Communication Technology in the teaching of learners with intellectual disabilities
Tasneem Seedat 2020 – Digital trends in mapping: perceptions of FET geography educators regarding the use of ICTs in the teaching of map work (cum laude)
Mpho Mongake MEd) 2019 – Experiences of information and communications technology support role students using learning technologies during work-integrated learning
Charlene Wessels (MEd Cum Laude) 2017 – Notions of well-being in Grade10 learners using mobile technologies in a private school classroom (Co-supervisor with Dr MP Van Der Merwe)
Christine Zeelie (MEd) 2017 – Using connected tools and services to cultivate lifelong learning in pre-service teachers: An Actor Network Theory perspective (Co-supervisor with Dr J Batchelor)
Shepherd Simango (MEd) 2017 – Learner experiences of the use of mobile devices in the learning of technology
Moses Rhikhotso (MEd) 2016. Pre-service teachers' emerging and changing mental models for using learning technologies in teaching and learning: Implications for teacher practice (Co-supervisor with Dr J Batchelor)
Pam Moodley (MEd) 2016. School managers' perceptions on the professional development of teachers in the use of Information and Communication Technology: Case studies of South African rural schools (Co-supervisor with Prof P Du Plessis)
P Khumalo (MEd) 2016. Educators' expectations and experiences of continuous professional development in the use of Information and Communication Technology at Johannesburg secondary schools (Co-supervisor with Prof P Du Plessis)
Jameson Goto (MEd) 2015. Massive Open Online Courses and the Pre-service teachers' understanding of learning design (Co-supervisor with Dr J Batchelor)
Percy Human (MEd) 2014 – Innovative use of educational technology in the second language classroom: design principles for teaching and learning.
Anna Coetzee (MEd Cum Laude) 2014 – Computer illiterate first year students' initial engagement with ICTs in teaching and learning.
Riana Bester (MEd) 2014 – Transformative Learning: The use of learning technologies by Postgraduate Education Students.
Rehana Minty (MEd Cum Laude) 2012 – Infusing Information and Communication Technologies (ICTs) into the teaching and learning of Mathematical Literacy
Kabeya Tshimanika (MEd) 2011 – A formative evaluation of authentic learning tasks integrating information and communications technology
NL Mabitsela (MEd) 2011 – High achievers in the Integrated Quality Management System (IQMS) and their perceptions of the role of Information and Communication Technologies (ICT) in their teaching
Anne M Ruscheinskii (MEd) 2011 – The design, development and implementation of a computerised curriculum planning and assessment system to be used in a school for learners with special educational needs
Susan M Vos (MEd Cum Laude) 2010 – Finding a niche for teachers within the ICT ecology of learning.
Selected recent publications:
Baumgartner, W., Spangenberg, E., & Lautenbach, G. (2021, accepted for publication in Eurasia Journal of Mathematics, Science and Technology Education. Developing Algebraic Knowledge: Foundation Programme ex-Mathematical Literacy Students' Perceptions (EJMSTE-09283-2020)
Lautenbach, G., & Randell, N. (2020). Through the COVID-19 looking glass: Coping skills for STEM educators in the time of a pandemic and beyond. Journal of Baltic Science Education, 19(6A), 1068-1077. https://doi.org/10.33225/jbse/20.19.1068 Available online at: JBSE website: http://www.scientiasocialis.lt/jbse/view/biblio/year/2020/volume/19/issue/6a
OAJI: http://oaji.net/journal-archive-stats.html?number=987&year=2020&issue=17283
EBSCO: http://search.ebscohost.com
Academic Resource Index: http://paper.researchbib.com/view/issn/1648-3898/19/61
Copernicus Index: https://journals.indexcopernicus.com/search/journal/issue?issueId=240793&journalId=19721
Durandt, R. & Lautenbach, G. (2020). Strategic Support to Students' Competency Development in the Mathematical Modelling Process: A Qualitative Study. Perspectives in Education. 38(1). p211-223. Available online at ERIC: https://eric.ed.gov/?q=Lautenbach&id=EJ1260274
Kennedy, D. M., & Lautenbach, G. (2020). A pragmatic approach to assessment in a time of crisis in South Africa. In C. McNaught & S. Gravett (Eds.), Embedding social justice in teacher education and development in Africa. Routledge.
Durandt, R & Lautenbach, G. (2020). Pre-service Teachers' Sense-making of Mathematical Modelling Through a Design-Based Research Strategy. In: Stillman G., Kaiser G., Lampen C. (eds) Mathematical Modelling Education and Sense-making. International Perspectives on the Teaching and Learning of Mathematical Modelling. pp431-441. Springer, Cham. DOI https://doi.org/10.1007/978-3-030-37673-4_37 Print ISBN 978-3-030-37672-7; Online ISBN 978-3-030-37673-4.
Lautenbach, G. (2014). A theoretically driven teaching and research framework: learning technologies and educational practice. Educational Studies 40(4). pp.361-376. Routledge. ISSN 0305-5698. doi: 10.1080/03055698.2014.910445. Available Online at http://dx.doi.org/10.1080/03055698.2014.910445 .
Brink, R. & Lautenbach, G.V. (2011). Electronic Assessment in Higher Education. Educational Studies. 18 January 2011 (iFirst). Abstract available at
http://www.informaworld.com/smpp/content~db=all?content=10.1080/03055698.2010.539733
Lautenbach, G.V. (2011). Learning to be researchers: an e-maturity survey of Gauteng schools. South African Journal of Education 31(1). pp.44-54.
Lautenbach, G.V. (2010). Expansive Learning Cycles: Lecturers using Educational Technologies for Teaching and Learning. South African Journal of Higher Education, 24(5). pp.699-715
Lautenbach, G.V. (2008). Stories of engagement with e-learning: revisiting the taxonomy of learning. International Journal of Information and Communications Technology Education 4(3). pp.11-19. New York: IGI Publishing.
You can also download his Complete Doctoral th esis in PDF format. Please cite: LAUTENBACH, GV 2005: Lecturers' changing epistemologies and pedagogies during engagement with information and communication technology in an education faculty. Unpublished Doctoral thesis. University of Johannesburg