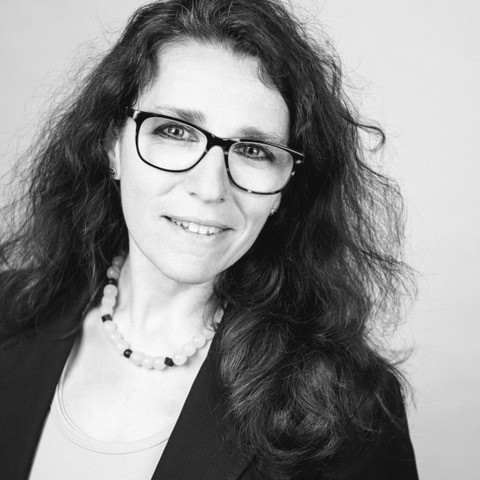 About Prof. Claude-Hélene Mayer
Claude-Hélène Mayer is a Professor in Industrial and Organisational Psychology at the Department of Industrial Psychology and People Management at the University of Johannesburg. She is a Semester at Sea Alumni (SASFA22) and a Board member of the International Academy of Intercultural Research. Further, she is an Associate Editor for Frontiers in Psychology (Positive Psychology) and for the International Journal of Cross-Cultural Management. She holds Doctoral degrees in Psychology, Management and Cultural Anthropology. Her Venia Legendi is in Psychology with focus on Work, Organisational and Cultural Psychology from the Europa Universität Viadrina, in Germany.
Her research areas include transcultural mental health, salutogenesis, transcultural conflict management and mediation, women in leadership, shame and love across cultures, the Fourth Industrial Revolution, and psychobiography.
Her teaching areas are cross-cultural psychology, mental health, psychobiography, organizational theory, systems and design thinking, coaching, positive psychology, organizational behaviour and transcultural conflict management and mediation. She is an accredited and licenced systemic family therapist and facilitator in family therapy (SG), constellation facilitator (KI), mediator and mediation facilitator (BM 2001-2021) and hypnotherapist (TIM) with licences from Germany.
She held visiting professorships in South Africa (Unisa and Rhodes University) and Distinguished Visiting Professorship (Germany)
LICENSED PROFESSIONAL QUALIFICATIONS (selected)
Accredited HR Professional (2019)
Licensed Trainer in Systemic Family Therapy, SG Germany (2016)
Licensed Hypnotherapist, TIM, Germany (2011)
Licensed Systemic Family Therapist and Consultant, SG Germany (2007)
Licensed Mediator and Facilitator for Mediation, Germany (2001, 2003)
CERTIFICATIONS – CERTIFIED TRAINER AND CONSULTANT
International Profiler® (TIP®); Myers-Briggs Type Indicator® (MBTI®); Murphy-Meisgeier Type Indicator for Kids® (MMTIC®)
SOCIAL NETWORKS
LinkedIn: Claude-Hélène Mayer;
Research Gate: www.researchgate.net/profile/Claude_Helene_Mayer;
Google Scholar:https://scholar.google.de/citations?user=94m3ijAAAAAJ&hl=en;
Academia.edu: https://johannesburg.academia.edu/ClaudeHeleneMayer;
Orcid: http://orcid.org/0000-0001-6856-3182;
Scopus: Author ID: 53980142100
RECENT EDITORIAL ROLES IN ACCREDITED JOURNALS
2021-       Associate Editor, Frontiers of Psychology, Subsection Positive Psychology, 
present  https://www.frontiersin.org/journals/psychology#
2021-      Associate Regional Editor, International Journal of Cross-Cultural Management
present https://journals.sagepub.com/home/ccm
AWARDS
2021        TOP RESEARCHER AWARD 2020 at the School of Management in the Center for Economics and Business, University of Johannesburg, Johannesburg, South Africa
2021        FELLOWSHIP AWARD of International Academy for Intercultural Research (IAIR)
Awarded fellowship by IAIR for extraordinary contributions to intercultural research, Hawaii, USA.
2018        APA CONVENTION TRAVEL AWARD FOR INTERNATIONAL PSYCHOLOGISTS, APA Annual Convention AWARD, USA.
BEST PAPER AWARDS
2022       FRONTIERS IN PSYCHOLOGY 2021 OUTSTANDING BEST PAPER AWARD, Positive Psychology:
In Memory of Edward Diener: Reflections on his career, contributions and the science of happiness was awarded the Frontiers in Psychology (Positive Psychology) Best Paper Award for 2021.
2016       BEST QUALITATIVE PAPER AWARD. Mayer, C.-H., Boness, C., Louw, L. & Louw, T. (2016). Intra- and inter-group perceptions of Chinese and Tanzanian employees in intercultural cooperation. 28th SAIMS (The Southern Africa Institute for Management Scientists) conference "Managing in Resource Restricted Times: Make Everyday Matter", University of Pretoria, Pretoria, South Africa, 4.-7. September 2016.
2009       NOMINEE FOR OUTSTANDING PAPER AWARD. Louw, L. and Mayer, C.-H. (2009). 'Cross-cultural health management in South Africa. Health professionals' challenges in managing HIV/AIDS'. 13th Biennial Eastern Academy of Management International Conference, Theme "Management Challenges for a New World", "Managing in a Global Economy", June 21-25 2009, Rio de Janeiro, Brasil.
RECENT SELECTED PUBLICATIONS
For her publications, please visit her on google.scholar.de, ,rearchgate.net or academia.edu.