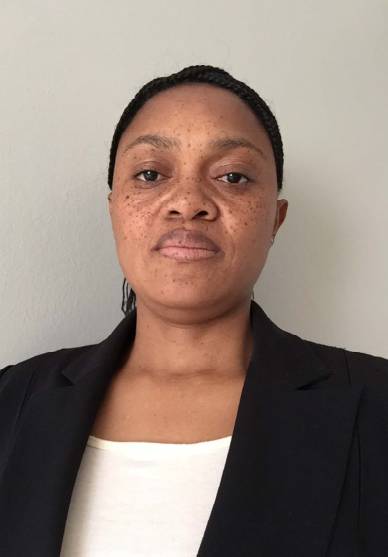 About Prof Beatrice Simo-Kengne
I am an associate professor and senior researcher for the Public and Environmental Economics Research Centre (PEERC) in the department of Economics and Econometrics at the University of Johannesburg and hold Bcom, Mcom and PhD degrees in economics, from the University of Douala (Cameroon) and the University of Pretoria (South Africa). I have taught macroeconomics, panel econometrics, time series econometrics, and mathematics for economists and has supervised many Mcom and PhD students as well as having facilitated a number of Econometrics workshop trainings.
My research profile outlines the implementation of a wide range of macro-econometric models to various economic issues including-but not limited to- performance evaluation, energy, housing, stock, import/export and inflation.
I live by Philippians 4:13: "I Can Do All Things Through Christ Who Strengthens Me"
Academic History
PhD Economics September – University of Pretoria
MCom Monetary and Banking Economics – University of Douala
MPhil Economics – University of Pretoria
MCom Financial Economics – University of Johannesburg
BCom Honours Economic Mathematics and Econometrics – University of Douala
BCom Economic Sciences – University of Douala
Most Recent Publications
Simo-Kengne, BD and Bonga-Bonga, L. (2020). House prices and fertility in South Africa: A spatial econometric analysis. Economics Bulletin, vol. 40(2), PP 3193-3210.
Simo-Kengne, B.D, Viljoen, J. and Nduku, P. (2020). Exchange Rate Pass through to Producer Prices in South Africa: Evidence from Panel Contemporaneous Correlated Approach. Journal African Business. https://doi.org/10.1080/15228916.2020.1826860
Tunzi, Z. and Simo-Kengne, B.D. (2020) Estimating the future health care cost of population aging in South Africa, Development Southern Africa, vol. 37(2), PP 259-275. DOI: 10.1080/0376835X.2019.1629878
Ohonba, A., Ngepah, N. and Simo-Kengne, BD (2020). A Dynamic Analysis of Maternal Fertility Choices and Child Health in South Africa: Generalized Method of Moments versus Control Function approach", Journal of Developing Areas, vol. 54(3), PP 131-143
Simo-Kengne, B.D. (2019). Population aging, unemployment and house prices in South Africa. Journal of Housing and the Built Environment, Volume 34, Issue 1, PP. 33-49.