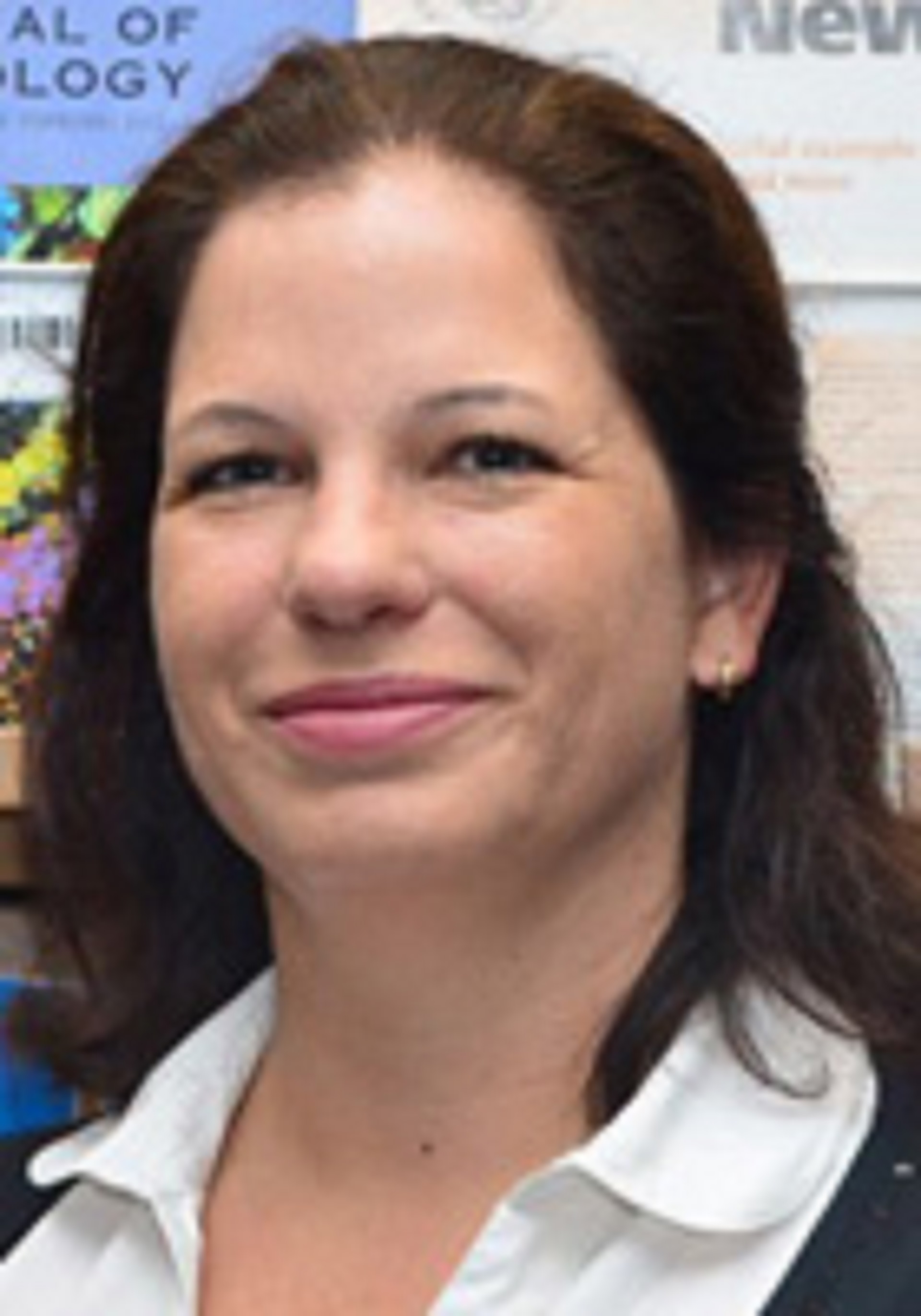 Biography
Prof Nikki Wagner is the Director of the DST-NRF Centre of Excellence (CoE) for Integrated Mineral and Energy Resource Analysis (DST-NRF CIMERA), located in the Geology Department at the University of Johannesburg, Johannesburg, South Africa. Her research areas include coal petrography, trace elements in coal, coal geology, carbon dioxide capture and storage, coal oxidation, underground coal gasification, coal conversion, coal ash, shale gas maturity, and so on. She completed her PhD in 1998, and shortly thereafter worked for Sasol in their Coal to Syngas Research Group, where her interest in trace elements in coal developed. Prof Wagner worked for Sasol for 6 years, before joining the School of Chemical and Metallurgical Engineering at the University of the Witwatersrand, Johannesburg, where she ran the Coal Research group for 8 years before moving back into geology at the University of Johannesburg in 2014. Prof Wagner has over 40 peer-reviewed publications, supervises a number of MSc and PhD candidates, is an active peer reviewer for over 10 journals, is accredited in all 3 of the ICCP accreditation programs, and is the elected editor of the ICCP News, where she also serves on the Council.
Research interests
Coal, coal petrology, coal characterisation, coal geology, shale gas, carbon dioxide capture & storage, trace elements in coal, coal utilisation, coal ash, shale gas
Teaching
Select lectures in Geology Honours modules GLG 0017 and GLG 0067, dealing with carbon dioxide capture and storage, and coal geology and coal utilisation.
Recent publications
Barbolini N., Nxumalo V., Wagner N., Kramers J., Vorster C., Cairncross B., Bamford M.K. 2019. Palynostratigraphic correlation of the Springbok Flats Coalfield to other coal-bearing successions in the Karoo basins of southern Africa. South African Journal of Geology.
Onifade M., Genc B., Wagner N. 2019. Influence of organic and inorganic properties of coal-shale on spontaneous combustion liability Article reference: IJMST1116 Journal title: International Journal of Mining Science and Technology. doi:10.1016/j.ijmst.2019.02.006
Wagner N.J., Eble C., Hower, J, Falcon R., 2019. Petrology and palynology of select coal samples from the Permian Waterberg Coalfield, South Africa. Int. Jnl. Coal Geol. 204. 85-101. doi:10.1016/j.coal.2019.02.005
Hower, J.C, Rimmer, S.M., Mastalerz M., Wagner, N.J. 2019. Notes on the mechanisms of coal metamorphism in the Pennsylvania Anthracite Fields. International Journal of Coal Geology, 202, 161 – 170. doi:10.1016/j.coal.2018.12.009
Moroeng O., Wagner N.J, Hall, G., Roberts R.J. 2018. Using δ15N and δ13C and nitrogen functionalities to support a fire-origin for certain inertinite macerals in a No. 4 Seam Upper Witbank coal, South Africa. Organic Geochemistry 126, 23-32 ISSN 2052-4129. doi.org/10.1016/j.orggeochem.2018.10.007
Moroeng O., Keartland J.M., Roberts R.J., Wagner N.J. 2018. Characterization of coal using Electron Spin Resonance: implications for the formation of inertinite macerals in the Witbank Coalfield, South Africa. International Journal of Coal Science and Technology, 3, 385-398. ISSN 20958293 https://doi.org/10.1007/s40789-018-0212-7
Chitsiga T.L., Daramola, M.O., Wagner N., Ngoy J.M. 2018. Parametric effect of adsorption variables on CO2 adsorption of amine-grafted polyaspartamide composite adsorbent during post-combustion CO2 capture: a response surface methodology approach. Int. J. Oil, Gas and Coal Technology, vol 17:3, 321 – 336. ISSN 17533309 https://doi.org/10.1504/IJOGCT.2018.090149
Baiyegunhi, C, Liu, K., Wagner, N., Gwavava, O., Oloniniyi, T.L. 2018. Geochemical evaluation of the Permian Ecca Shale in Eastern Cape Province, South Africa: implications for shale gas potential. Acta Geologica Sinica, 92:3, 1193 – 1217. ISSN 03755444 https://doi.org/10.1111/1755-6724.13599
Wagner, N.J., Matiane, A. 2018. Rare earth elements in select Main Karoo Basin (South Africa) coal and coal ash samples. International Journal of Coal Geology. Vol 196, 82-92. ISSN 01665162 https://doi.org/10.1016/j.coal.2018.06.020
Moroeng, M., Wagner, N.J., Brand, D.J., Roberts, R.J. 2018. A Nuclear Magnetic Resonance study: Implications for coal formation in the Witbank Coalfield, South Africa. International Journal of Coal Geology 188, 145-155. ISSN 01665162 doi:10.1016/j.coal.2018.02.010
Suárez-Ruiz, I., Valentim, B., Borrego, A.G., Bouzinos, A., Flores, D., Kalaitzidis, S., Malinconico, M.L., Marques, M., Misz-Kennan, M., Predeanu, G., Montes, J.R., Rodrigues, S., Siavalas, S., Wagner, N. 2017. Development of a petrographic classification of fly-ash components from coal combustion and co-combustion. (An ICCP Classification System, Fly-Ash Working Group – Commission III.) International Journal of Coal Geology. Vol 183, 188-203. ISSN 01665162 https://doi.org/10.1016/j.coal.2017.06.004
Masiala Ngoy, J., Daramola M.O., Chitsiga,T.L, Falcon R., Wagner, N. 2017. CO2 Adsorption Using Water-Soluble Polyaspartamide. South African Journal of Chemical Engineering. 23, 139-144. E-ISSN 10269185 https://doi.org/10.1016/j.sajce.2017.04.004
Osler, K., Dheda, D., Ngoy, J., Wagner N.J., Daramola, M.O. 2017. Synthesis and evaluation of carbon nanotubes composite adsorbent for CO2 capture: a comparative study of CO2 adsorption capacity of single-walled and multi-walled carbon nanotubes. International Journal of Coal Science and Technology, 1-9. ISSN 20958293. https://doi.org/10.1007/s40789-017-0157-2
Pickel W., Kus J., Flore D., Kalaitzidis S., Christanis K., Cardott B.J., Misz-Kennan M., Rodrigues S., Hentshel A., Hamor-Vido M., Crosdale P., Wagner, N., ICCP. 2017.  Classification of liptinite – ICCP System 1994. International Journal of Coal Geology, 169, 40–61. ISSN 01665162. https://doi.org/10.1016/j.coal.2016.11.004
Dorland, H.C., Campbell, Q.P., Le Roux, M., McMillan, K., Dorland, M.I., Erasmus, P., Wagner, N. 2016. Simulation of washability and liberation information from photographs. In: Litvinenko (ed.) XVIII International Coal Preparation Congress. Springer. 249-260. https://doi.org/10.1007/978-3-319-40943-6_35
Mavhengere, P., Vittee, T., Wagner, NJ., Kauchali, S. 2016. An Algorithm for Determining Kinetic Parameters of the Dissociation of Complex Solid Fuels. Journal of the SAIMM, 116, 55-63. ISSN 22256253 http://dx.doi.org/10.17159/2411-9717/2016/v116n1a9
Chitsiga T.L, Daramola, M.O., Wagner N.J., Ngoy, J.M. 2016. Effect of the presence of water-soluble amines on the Carbon Dioxide (CO2) adsorption capacity of amine-grafted poly-succinimide (PSI) adsorbent during CO2 Capture. Energy Procedia 86, 90 – 105. https://doi.org/10.1016/j.egypro.2016.01.010
Dindarloo, S.R., Bagherieh, A., Hower, J.C., Calder, J.H., Wagner N.J. 2015. Coal modeling using Markov Chain and Monte Carlo simulation: Analysis of microlithotype and lithotype succession. Sedimentary Geology, 329, 1-11. ISSN 00370738 https://doi.org/10.1016/j.sedgeo.2015.08.005
Mavhengere, P., Maphala, T., Wagner, NJ. 2015. Physical and Structural Effects of Carbon Dioxide Storage on Vitrinite-Rich Coal Particles Under Supercritical and Subcritical Conditions. International Journal of Coal Geology, 150–151, 1–6. . ISSN 01665162. https://doi.org/10.1016/j.coal.2015.08.002
Dai, S., Wang, P., Ward C.R., Tang, Y., Song, X., Jiang, J., Hower, J.C., Li, T., Seredin, V.V., Wagner, N., Jiang, Y., Wang, X., Liu, J. 2015. Elemental and mineralogical anomalies in the coal-hosted Ge ore deposit of Lincang, Yunnan, southwestern China: Key role of N2-CO2-mixed hydrothermal solutions. International Journal of Coal Geology. Vol 152 19-46 https://doi.org/10.1016/j.coal.2014.11.006