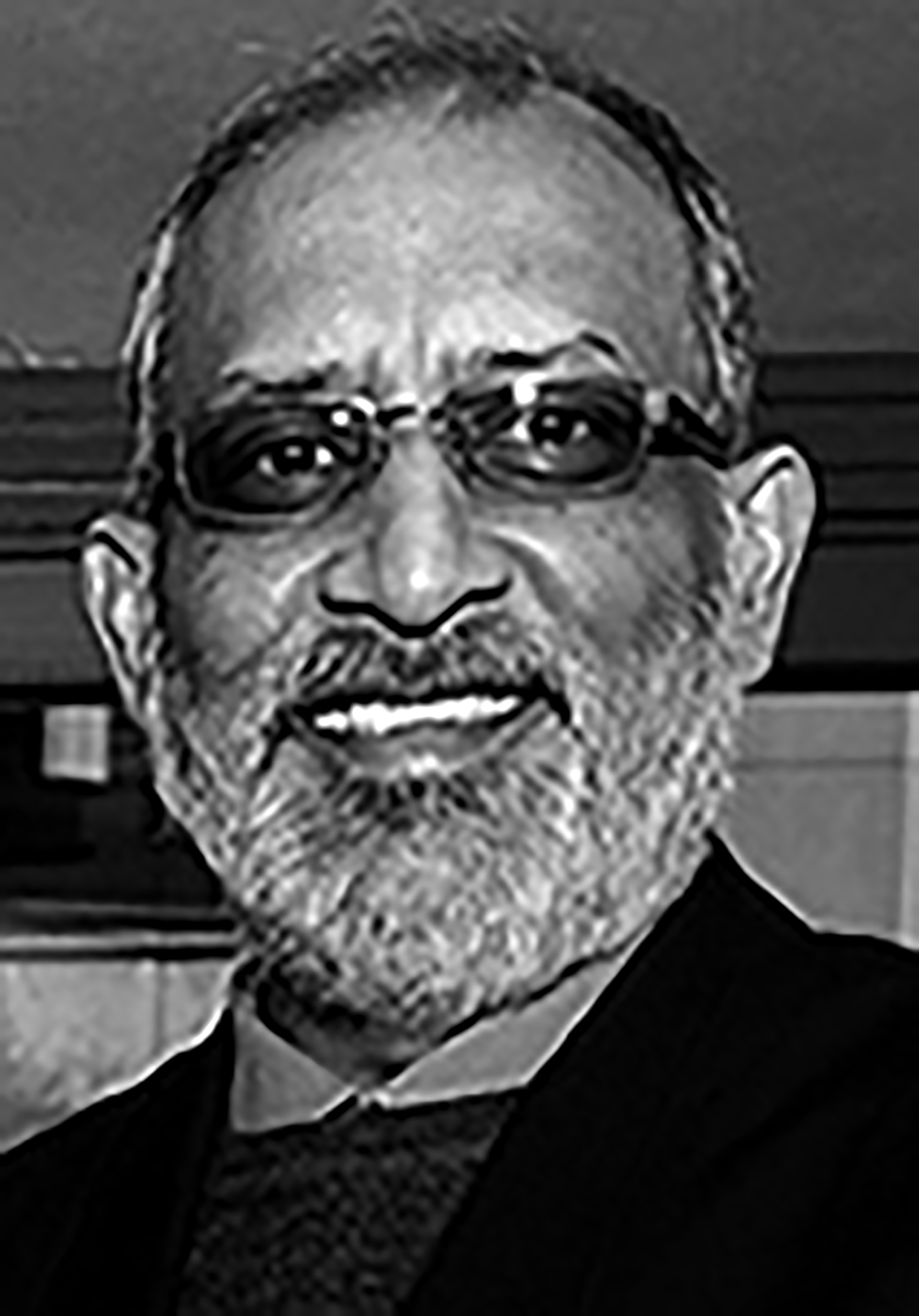 About Mr Vedant Nanackchand
​​​​​Module Leader: Printmaking
Lectures in:
Printmaking I, II & III
​Studio Practice III & IV
Digital Photography (2nd Year level)
Postgraduate Studies​
Community Engagement
Qualifications: BA(FA), Hons (UDW), PGCE (Art & Design) (Middlesex Polytechnic, UK), MTech: Fine Art (UJ), PhD; Development Studies (UJ – in progress)
Short Biography:
Vedant Nanackchand is the immediate past Head of the Department of Visual Art at the University of Johannesburg. He lectures in printmaking and photography with a focus on human rights and citizenship. He lectured in Fine Art at the former University of Durban-Westville, as well as in Printmaking at Technikon Witwatersrand in Johannesburg, South Africa. His teaching and research focus on printmaking, human rights, democracy and citizenship is informed by his experience as an educator at UDW as well as his association with Artist Proof Studio (Johannesburg) and Art for Humanity, (Durban). Both NGOs are art & human rights advocacy organizations respectively. During his association with Art for Humanity, he co-convened an exhibition of the International Print Portfolio at the UN in Geneva. Until recently, he served as chairperson of the Board of Directors of Artist Proof Studio. Vedant teaches most forms of printmaking and has participated in several exhibitions.
Recent Achievements:
2011. Participated in the Transformative Educational Studies Symposium. Living Theories & Auto-ethnographic Research paradigms. Durban University of Technology.
2009. Participated in the Civic Studies Summer Institute on citizenship and governance, at the Tisch College of Citizenship, Tufts University, Boston.
2006. Participated in the International Printmaking Workshop. Mahatma Gandhi Institute, University of Mauritius.
Recent Publications:
Article 2012: Vedant Nanackchand and Kim Berman. Visual graphics for human rights, social justice, democracy and the public good, South African Journal of Education, 2012 EASA Volume 32(4), November 2012, pp 465-478
To link to this article: http://www.sajournalofeducation.co.za/index.php/saje.
Article 2011. Catalysing 'The Good of the Commons': Dialogue in Theory. Dialogue Among Civilisations. ISBN: 978-0-620-46588-5. pp 156-7.
Recent Conference Papers:
2012. International Roundtable: Culturally Responsive Pedagogies. "How do I contribute to Creating Awareness of Human Rights Using Visual Graphics?" American Educational Research Association 2012 Annual Conference. Vancouver, Canada.
2011. "Printmaking, human rights and social responsibility: An art education approach" International Arts Festival. University of Zimbabwe.
2010. "Visual graphics for human rights" Art and Social Justice Conference. Durban University of Technology.​