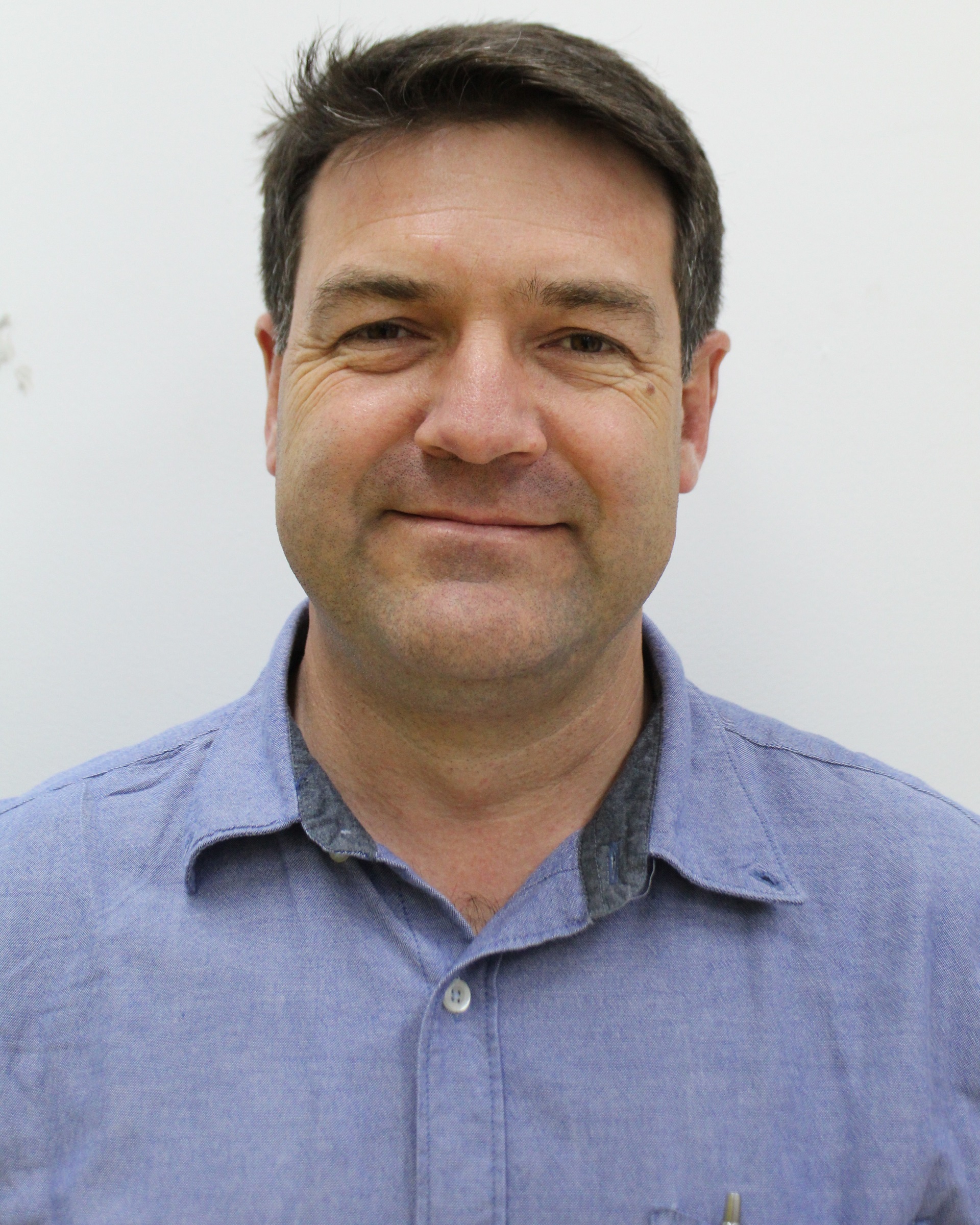 I completed my PhD in Genetics on the interaction between plants and Fusarium circinatum, the causal agent of pitch canker on pines. My research programme focuses on the molecular interaction between plants, pathogens and pests; and, the biodiversity of phytopathogenic fungi from soils with low anthropogenic disturbance. We use the wheat-Diuraphis noxia interaction as plant interactions model and this allows the study of non-coding RNA in the interaction, effectors deployed by the aphid and wheat perception of these effectors. The soil fungal biodiversity project focuses on both the isolation of fungi and the metabarcoding of all fungi from selected soils.
Teaching Activities
Plant Biotechnology (BOT03A3)
Plant Biotechnology (BOT8X02)
Research Activities
The resistance response of cereals by gene regulation against plant pathogens.
Activation or stimulation of the Induced Systemic Response (ISR) to extend the resistance or susceptibility of cultivars.
Identification of small non-coding RNA (ncRNA) and its role in the defence responses of cereals.
Collaborations
Jorunn Bos – University of Dunde (https://www.lifesci.dundee.ac.uk/people/jorunn-bos)
Riana Jacobs – The Agricultural Research Council – Plant Health and Protection (http://www.arc.agric.za/arc-ppri/Pages/Meet-the-Staff.aspx)
Anna-Maria Oberholster – University of Stellenbosch (http://www.sun.ac.za/english/faculty/agri/genetics/research/plant-genetics#CerealGenomics)
Rian Pierneef – Agricultural Research Council – BTP Research (http://www.arc.agric.za/Pages/BTP/BTP-Research.aspx)
Michael Smith – Kansas State University (https://entomology.k-state.edu/people/faculty/Smith-C-Michael.html)
Brett Summerell – The Royal Botanic Garden Sydney (https://www.rbgsyd.nsw.gov.au/Science/Our-science-staff/Dr-Brett-Summerell-1)
Vicki Tolmay – The Agricultural Research Council – Small Grains (http://www.arc.agric.za/arc-sgi/Pages/Germplasm%20Development/Meet-our-staff—Germplasm-Development.aspx)