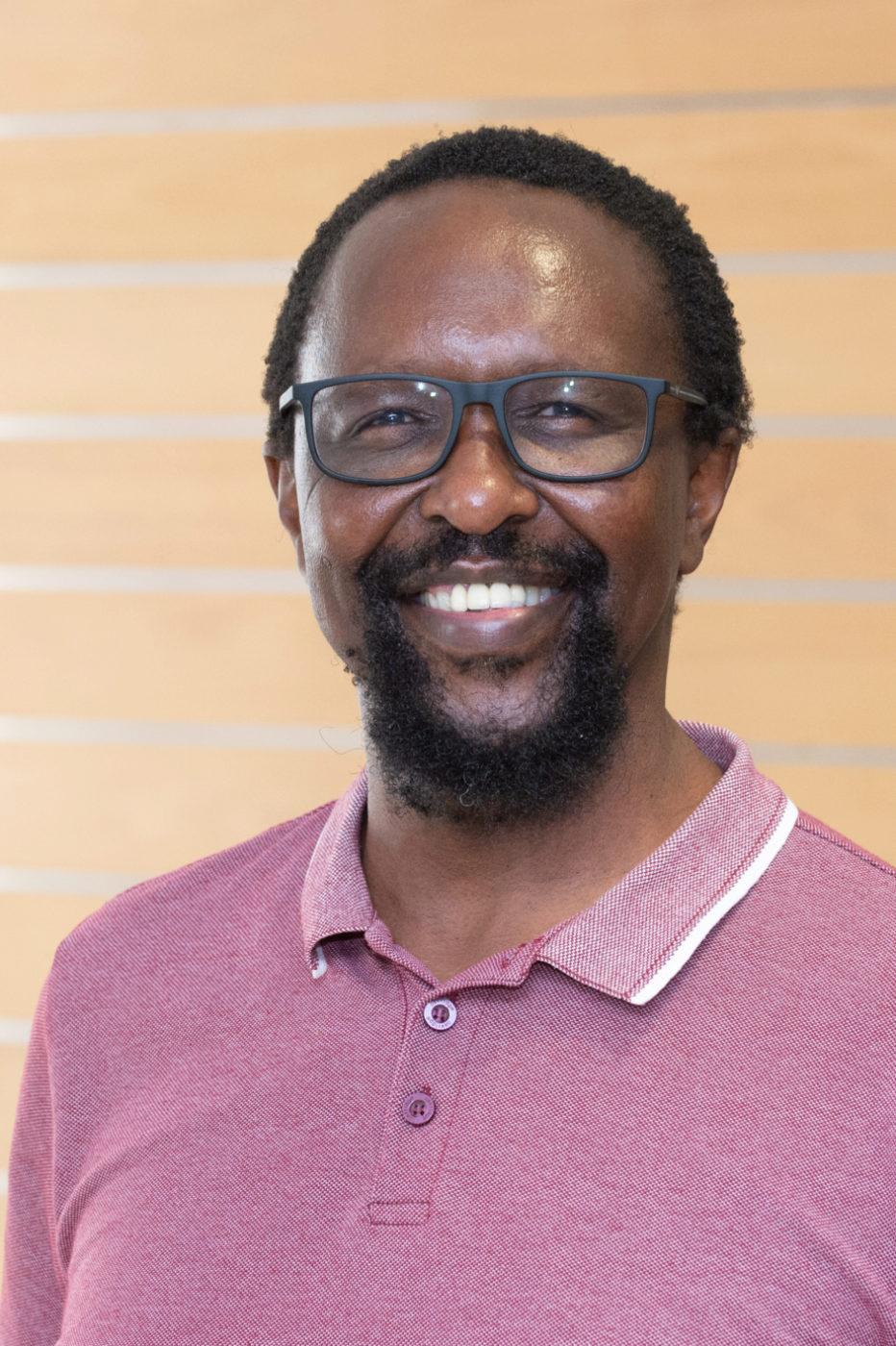 Biography
Trevor Ngwane is a scholar-activist who works in the academic and political spheres. He obtained his PhD at the University of Johannesburg in 2017 after two decades of political activism in various social movements and political organisations. In 2021, he was appointed as director of the Centre for Sociological Research and Practice at UJ.
Qualifications
D Litt et Phil in Sociology, UJ.
Master of Social Science (Development Studies), University of KwaZulu-Natal
BA Honours (Sociology), University of the Witwatersrand
BA (Sociology and Psychology), University of South Africa
Research interests
Social movements and protests
Labour and the Fourth Industrial Revolution
Labour and post-capitalist alternatives.
Selected Publications:
Sinwell, L., Ngwane, T. and Maggott, T. 2022. 'Electing to electrify: Unpacking the local crisis and state response in Sun Valley, Soweto.' Politikon, 49(4): 337-349.
Ngwane, T. 2021. Amakomiti: Grassroots Democracy in South African Shack Settlements. London: Pluto Press and Johannesburg: Jacana Media.
Ngwane, T. and Tshoaedi, M. 2021. The Fourth Industrial Revolution: A Sociological Critique. Johannesburg: Jacana Media.
Ngwane, T. 2021. 'Mall Attacks and the Everyday Crisis of the Working Class in South Africa.' Global Labour Journal, 12(3): 312-324.
Ngwane, T. and Bond, P. (2020). South Africa's Shrinking Sovereignty: Economic Crises, Ecological Damage, Sub-Imperialism and Social Resistances. Vestnik RUDN. International Relations, 20(1):67-83.
Brooks, H., Ngwane, T. and Runciman, C. 2020. 'Decolonising and re-theorising the meaning of democracy: A South African perspective'. The Sociological Review, 68(1).
Ngwane, T. 2019. 'Insurgent Democracy': Post-Apartheid South Africa's Freedom Fighters, Journal of Southern African Studies, 17 January, available online https://doi.org/10.1080/03057070.2019.1548136
Ngwane, T. 2018. 'Learning in Struggle: An activist's View of the Transition from Apartheid to Democracy in South Africa.' In Choudry, A. and S. Vally (eds), Reflections on Knowledge, Learning and Social Movements: History's Schools, Routledge.
Behr, A. and T. Ngwane. 2018. 'Post-colonial Internationalism: Thoughts on Redefining Global North-South Solidarity in the Twenty-first Century.' In Grimm, M. and J. Krameritsch, BASF, Lonmin and the Marikana Massacre: The Persistence of Neocolonial Exploitation (German/English), Johannesburg: Jacana.
Runciman, C., Alexander, P., Ngwane, T. Moloto, B., Mokgele, K. and N. Van Staden. 2018. 'Frequency and Turmoil: South Africa's Community Protests 2005-2017.' South African Crime Quarterly, No. 63, March.
Ngwane, T., Ness, I. and L. Sinwell (eds.). 2017. Urban Revolt: State Power and the Rise of People's Movements in the Global South. Johannesburg: Wits University Press.
Ngwane, T. 2010. 'Ideologies, Strategies and Tactics of Township Protest'. in Maharaj, B., Desai, A. and P. Bond (eds) Zuma's Own Goal: Losing South Africa's War on Poverty, Trenton: Africa World Press, pp. 381 – 399.
Ngwane, T. 2003. 'Sparks in the Township'. New Left Review, 22, 37-56.