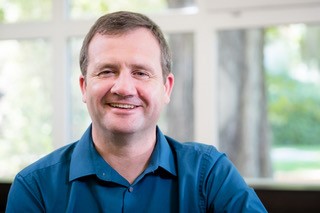 About Dr Shawn Cunningham
Dr Shawn Cunningham is a process consultant working in the field of innovation and competitiveness improvement of the private sector. He supports a range of institutions, leaders and advisors internationally on topics such as making decisions under conditions of uncertainty or complexity, strengthening organizations or conducting learning processes through ongoing search, discovery and adjustment efforts. He has conducted diagnoses and supported improvement processes in various industries and locations in more than thirty countries in the last fifteen years.
He has an MBA and a PhD from Northwest University (South Africa), and has published several papers, policy briefs and books. His trans-disciplinary background enables him to bridge technical, academic, management and leadership domains.
His qualifications are mainly in strategic, innovation and technology management, and organizational development, and he has published on topics related to economic development and innovation. He is involved in research into complexity thinking applied to decision making, innovation support and industrialization with several universities. In recent years, he has co-authored policy papers for the South African, German, United Kingdom, Swiss governments and he advises several international and local institutions.
He is a partner in the international consultancy Mesopartner. He is a member of faculty (teaching, supervision and research) at several universities on topics such as innovation, strategy, complexity thinking, economic policy and decision support.
In October 2020, he was appointed to the World Economic Forum's Global Future Council for Economic Growth and Recovery 2020-2021.
He serves as an advisor to several think tanks, universities, development organisations and government departments both locally and abroad. He coaches leadership teams of South African and international organisations to make decisions despite uncertainty.
He blogs in his personal capacity at www.cunningham.org.za and www.innovationcoach.co.za