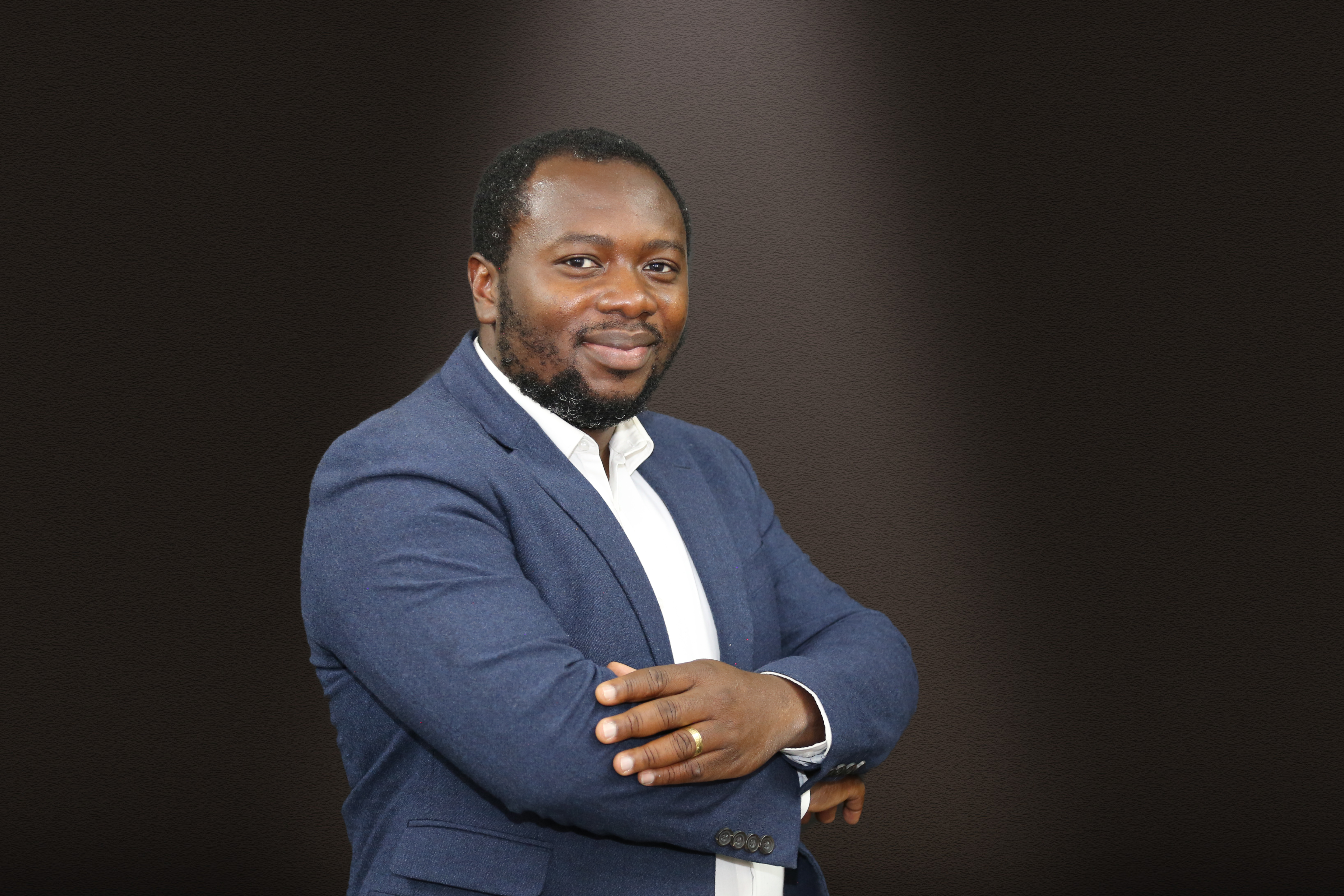 About Prof Opeyeolu Timothy Laseinde
​Qualification(s)
PhD Mechanical Engineering
1 Energy systems improvement, conversion and low-carbon economy
2 Electric vehicles power systems
3 Micro Electro-Mechanical Systems (MEMS)
4 Life Cycle Management (LCA & LCC) and safe decommissioning of engineered infrastructure
5 Product development, production & advanced manufacturing systems'
6 Application of Virtual & Augmented Reality (AR/VR) to learning technologies
7 Process optimization for modular building manufacturing using innovative materials
Biography
Dr. OT. Laseinde is a tenured faculty at the Mechanical & Industrial Engineering Technology Department, University of Johannesburg. He has about seventeen years of experience in projects involving competitiveness improvement, quality management systems, performance evaluation, data analysis, engineering life cycle management, machine design, Virtual Reality (VR), robotics, and automatic control. He has worked as an engineering consultant in Sustainability Development Goal's (SDG) projects. He is currently working as an academic within the teaching and research sector, exploring avenues for pioneer innovations in the fourth industrial revolution.
Dr. Laseinde has devoted himself to research associated with Edutech solutions that meet adult learner needs, which have the potential of bridging the wide gap between privileged and underprivileged learners. His renewable energy systems experience has provided opportunities for his postgraduate students to become high-fliers in solar cell improvement projects and enhanced energy storage systems. He is currently researching low-cost carbon capture technologies in line with SDG 7 & SDG 13. He is the Program Manager coordinating ten potential doctoral scholars in one of the USDP programs funded by the British Council, Newton Fund, and the Department of Higher Education and Training (DHET) South Africa. His work involvement has been in various industries, which makes him vast in multiple spheres.
He has six (6) years experience within the IT and engineering infrastructure industry, four (4) years in community-based development projects working with the United Nations (UN) and Non-Governmental Organizations (NGOs), and the last seven (7) years have been in academia. As a keen enthusiast with a passion for engineering problem-solving, he identified a need within communities while employed as an engineering consultant with the United Nations International Children Emergency Fund (UNICEF). This led him to research hybridized water tank cleaners capable of running on renewable energy and manually operated. This research availed him an award titled "Leaders in Innovation fellowship" in March 2015, at the prestigious University of Cambridge Judge Business School, sponsored by the Royal Academy of Engineering, London, in partnership with the Technology Innovation Agency (TIA) South Africa. Through his research projects, numerous memorandum of understanding/association has emerged between his university and various international institutions. He was a Research Fellow with the Industrial Engineering Department of the Tshwane University of Technology. Working as a Postdoc research fellow, he was seconded to work on Business Process Re-engineering (BPR) at the South African Post Office (SAPO) Head Quarters. One of the challenges identified was associated with the last-mile delivery under the business logistics group.
Accordingly, he delivered a paper titled "delivering whatever it takes: last-mile challenges in developing nations". This was presented to the Postmaster Generals, Managing Director's, and representatives of all SADC country Posts, at the 3rd annual Postal forum organized by the Southern Africa Postal Operators Agency (SAPOA) 2015. These involved in-depth study on converting existing fleet owned by the post to clean, energy-efficient vehicles, thereby improving the carbon footprint of SAPO's fleet. Blending his educational background and work experience over the years, he has developed immense interest in operations research (process optimization), renewable energy systems, skills transfer pedagogy and the application of Virtual Reality (VR) for effective teaching & learning. In 2018, he received an international Newton fund grant through the Royal Academy of Engineering UK, under the flagship "Industry Academia partnership program".
In the project, a VR solution was built to bridge the large gap between the conventional engineering classroom requirements and industry requirements. A platform where industry meets academia and where academia meets industry to reinforce theoretical concepts emerged. Furthermore, he received the University Staff Development Program (USDP) grant for a pre-scoping project phase in 2019. By the end of the same year, he was awarded a R5,000,000.00 USDP grant by the Department of Higher Education in collaboration with the British Council, which aims at developing a new breed of Ph.D. academia with a different orientation in research areas focused on Sustainability Development Goals (SDGs). The National Research Foundation (NRF) through the Thuthuka funding instrument, funded him from 2018 to 2020. The project was designed to develop a suitable model for identifying gaps in the engineering teaching and learning curriculum.