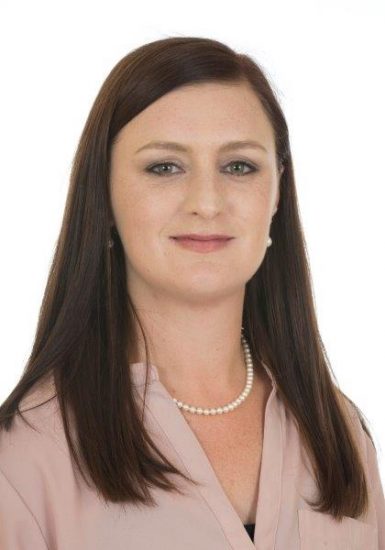 About Dr Marinda Pretorius
I am a senior lecturer in the School of Economics at the University of Johannesburg and a researcher in the field of development finance, subjective well-being and exchange rates with a keen interest in African economies.
I coordinate the Masters in Local Economic Development (LED) at the School of Economics and lecture fundamental Econometrics to undergraduate students whilst also acting a an external examiner for various subjects at other academic institutions.
Various honours and masters students in various sub-fields of Economics have been supervised by me and I have been the external examiner of many masters' theses.
Academic History
PhD in Finance, University of Johannesburg 2017.
M.Com Econometrics cum laude, University of Johannesburg 2006.
B.Com Honours Econometrics cum laude, Rand Afrikaans University, 2004. Best Econometrics student in year group.
B.Com (Economics) cum laude, Rand Afrikaans University, 2003.
Most Recent Publications
PRETORIUS, M. & BLAAUW, D. 2020. Financial challenges and the subjective well-being of first-year students at a comprehensive South African university. Journal of Student Affairs in Africa, 8(1):47-63.
BOTHA, I. & PRETORIUS, M. 2020. The Geographical and Income Differences in the Determinants of African Sovereign Credit Ratings. African Journal of Economic and Management Sciences, https://doi.org/10.1108/AJEMS-08-2018-0228.
FISHER, B., KIRSTEN, F., BIYASE, M. & PRETORIUS, M. 2020. Perceptions of crime and subjective well-being: Urban-rural differences in South Africa. The Journal of Developing Areas, Forthcoming.
PRETORIUS, M. & BOTHA, I. 2020. Leads and Lags in African Sovereign Ratings. Journal of African Business, DOI: 10.1080/15228916.2020.1745009.
PRETORIUS, M. & BLAAUW, D. 2019. Kwesbare groepe in die informele ekonomie: 'n Gevallestudie van motorwagte in Johannesburg se Wesrand. Tydskrif vir Geesteswetenskappe, 59(4):642-656.
PRETORIUS, M. & BOTHA, I. 2017. The Procyclicality of African Sovereign Credit Ratings. In: Tsounis N., Vlachvei A. (eds) Advances in Applied Economic Research. Springer Proceedings in Business and Economics. Springer, Cham
Awards
Undergraduate, honours and master's degree cum laude.
Winner of the chancellor's medal for the most outstanding master's dissertation in the faculty of Financial and Economic Sciences.
Best Econometrics honours student.
Organizations & Scholarly Affiliations
Economic Development and Wellbeing Research Group.
Economic Society of South Africa.
International Institute of Forecasters.