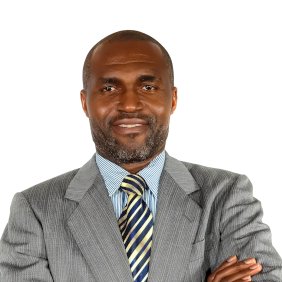 I am a holder of a PhD in Mathematics and a MCom in Financial Economics and an NRF Category C rated researcher.
My research focus areas are Portfolio optimisation, Risk analysis and Decentralized finance driving the 4th Industrial Revolution.
I have graduated 4 MSc (Mathematics) and 1 PhD (Financial Mathematics) students, and I am currently supervising 1 MSc (Mathematics), 1 PhD (Mathematics), 4 MCom (Financial Economics) students. Additionally, I have 2 postdoctoral students working on Survival analysis in the cryptocurrency ecosystem, and a non-parametric deep learning technique in the valuation, calibration and hedging of exotic financial derivatives respectively.
I live by and believe in the quote: "A human being is like a seed. Either you can keep it as it is, or you can make it grow into a wonderful tree with flowers and fruits." – Sadhguru.
Academic History
PhD in Mathematics – University of the Western Cape, South Africa, Department of Mathematics and Applied mathematics.
Master of Commerce (MCom) in Financial Economics (Financial Economics, Quantitative Analysis) – University of Johannesburg, South Africa, Department of Economics and Econometrics
MSc in Mathematics (Differential geometry) – University of Yaoundé 1, Cameroon, Department of Mathematics
Advanced Diploma in Education (DPLEG: Diplome de Professeurs d'Enseignement General) – University of Yaoundé 1, ENS (Ecole Normale Superieure), Cameroon, department of Mathematics.
BSc (Honours): Maitrise (Analysis and Differential geometry) -University of Yaoundé 1, Cameroon, Department of Mathematics,
BSc: Licence (Mathematics and Physics) – University of Douala, Cameroon, Department of Mathematics
Most Recent Publications