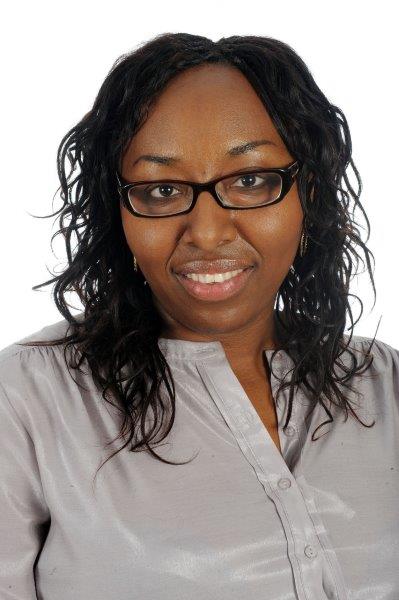 About Dr Josine Uwilingiye
I am a Senior Lecturer at the School of Economics at the University of Johannesburg. I hold a Bcom Honours in Economics, Mcom in Econometrics and PhD in Economics from the University of Pretoria. With 12 years teaching experience for undergraduate and postgraduate modules and more than 11 years involvement in academic research it is fair to say I am passionate about teaching – I am also supervising Honours projects, Master's dissertations, and a PhD thesis.
My research expertise include, Macroeconomics, Monetary policy, Fiscal policy, International Economics and Economic modelling and I have published work in reputable national and international Journals since 2008.
I live by Mahatma Gandhi's quote: " You may never know what results come of your action, but if you do nothing there will be no result."
Academic History
PhD (Economics) – University of Pretoria
MCom Econometrics (Coursework and dissertation) – University of Pretoria
BCom (Honours) Economics – University of Pretoria
Most Recent Publications
"Sustainable Development-Fiscal Federalism Nexus: A beyond GDP Approach" (Co-authored with Olaide, K and Simo-Kengne, B.D), Forthcoming in Sustainability.
 "Comovement across BRICS and the US Stock Markets: A Multitime Scale Wavelet Analysis (Co-authored with Batondo, M.), International Journal of Financial Studies, Vol.10(2):27, 2022
"A note on the Technology Herd: Evidence from Large Institutional Investors" (Co-authored with Cakan, E., Demirer, R and Gupta, R.), Review of Behaviour Finance, Vol.11 (3):294-308, 2019
"Economic Policy Uncertainty and Herding Behaviour: Evidence from the South African Housing Market" (Co-authored with Cakan, E., Demirer, R. and Gupta, R.), Advances in Decision Sciences, Vol 23(1):1-25, 2019
Balcilar, M., Uwilingiye, J and Gupta, R. (2018) "Dynamic Relationship between Oil Price and Inflation in South Africa" (Co-authored with Balcilar, M. and Gupta, R.), The Journal of Developing Areas, Vol 52(2):73-93, 2018
Awards
BEPA and South African Reserve Bank Research Prize for achievement in Economic Research at Doctoral level, University of Pretoria, 31st of May 2011.
Meritorious Performance in Economics 1st Placed in the PhD year of study for 2010, 31st May 2011.