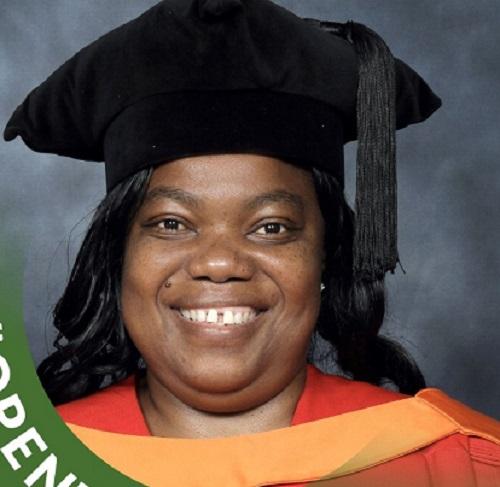 Dr Claris Siyamayambo is a mathematical statistician and a researcher (PhD in Statistics (2021), M.A. in Statistics (2012), PGDE (2004), BSc General in Mathematics and Statistics, (2001) trained at the North West University, South Africa, University of Botswana and University of Zimbabwe. Dr Claris is currently a Postdoctoral Research Fellow in Public Health at the SAMRC/UJ Pan African Centre for Epidemics Research (PACER) Extramural Unit, Faculty of Health Sciences, University of Johannesburg. Prior to this, she was a senior lecturer in the Faculty of Information and Communication Technology at Limkokwing University of Creative Technology Botswana Campus lecturing Mathematics and Statistics for Software Engineering and Business Information Systems, a lecturer at Mutare Polytechnic College in Zimbabwe lecturing Mathemetics and Statistics in Civil and Electrical Engineering department and she has taught in high schools in Rusape and Marondera in Zimbabwe teaching Mathematics and Statistics.
Claris has spent her life using her personal and career experiences to help her students overcome their educational and statistical related challenges. She has also been offering academic research and statistical skills as a research and statistics consultant, data analyst (qualitative and quantitative), guest lecturer, accredited Botswana Qualifications Authority (BQA) trainer and assessor and general tutoring in various disciplines of Mathematics, Statistics, Research, and Information technology successfully. She has been offering her expertise nationally and internationally to private organisations, government departments, parastatals and individuals in Botswana, South Africa, Zimbabwe, United Kingdom, and Ireland among others.
As a lecturer and a teacher for more than 20 years now, Claris has vast knowledge in curriculum development and evaluation. She has developed qualification programmes that have been accredited by Botswana Qualifications Authority and South African Qualifications Authority which are currently running in some Universities and tertiary institutions in Botswana and South Africa. She was also part of the Botswana Qualifications Authority Experts database and was always on call to help with the accreditation of Statistics, Mathematics and Research related qualifications. Dr Claris continues to broaden her horizon and make an impact in the research and academic world.