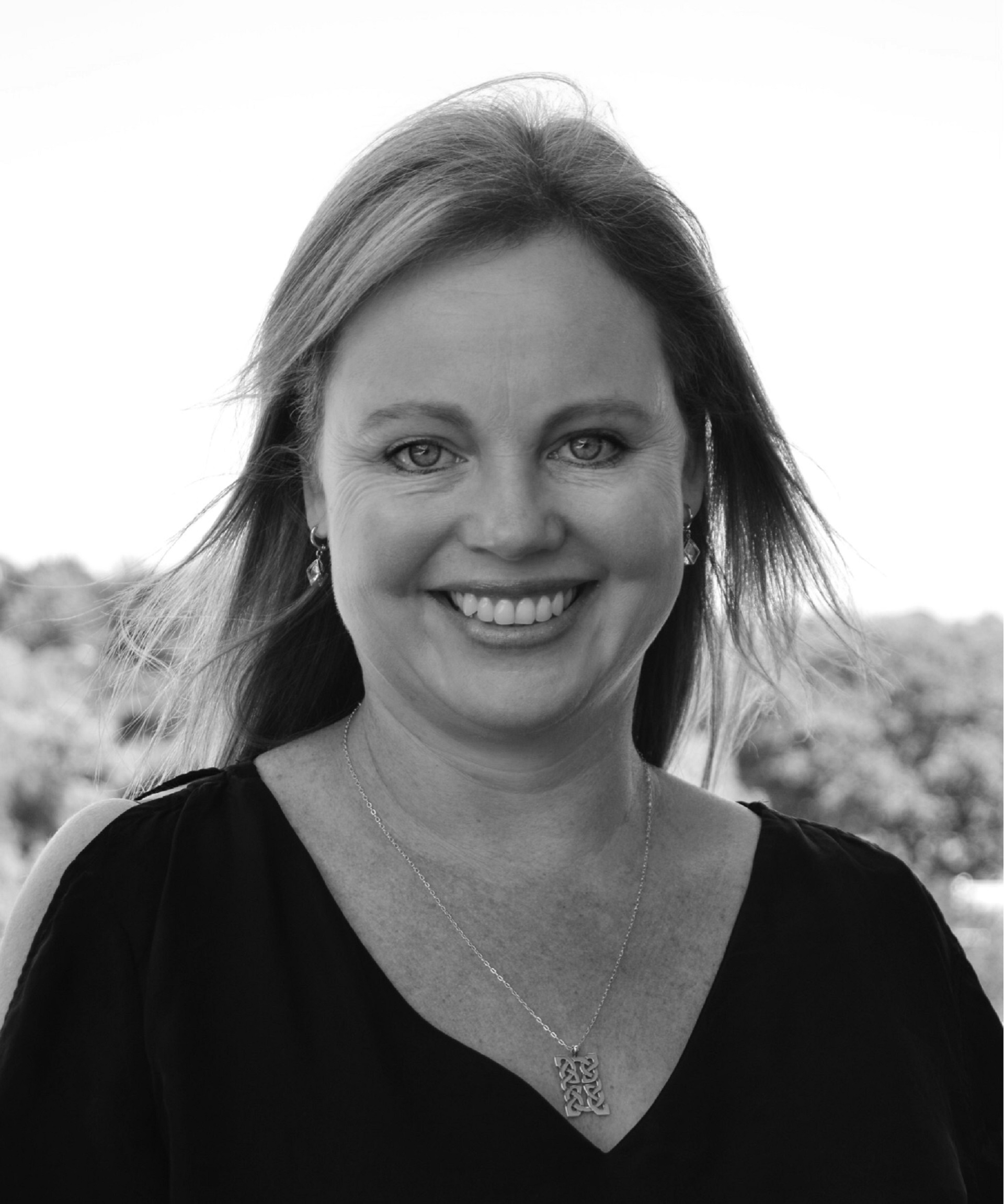 Qualifications
Bachelor of Arts
BA Hons (University of the Witwatersrand)
PhD (University of the Witwatersrand)
Biographical
Prof. Clare Kelso is an environmental geographer whose research focusses on climate and environmental history, rural livelihood vulnerability and sustainability. She currently holds the position of Associate Professor and Head of the Department of Geography, Environmental Management and Energy Studies at the University of Johannesburg.  She began her career in 1997 as a junior geography lecturer at Vista University, Soweto campus.  Prof. Kelso has supervised a number of Masters and PhD students in topics focussing on rural livelihood vulnerability and change, on the interface between conservation and local communities and on the gendered nature of the impacts of climate change in rural communities.  Underlying these research foci is the central aim to identify sustainable and equitable solutions to complex environmental and social problems.  Geographically, the focus of her research has been South Africa, although she has supervised students who have undertaken related research in Tanzania and the Cameroon.
Link to talk on Womanity in Africa
https://womanity.africa/2021/11/17/climate-change-and-gender-with-prof-clare-kelso-university-of-johannesburg/
Research Interests
Climate and Environmental History
Rural livelihood vulnerability
Impacts of climate change on rural livelihoods
Environmental ethics and justice
Historical climatology
Teaching Responsibilities
Ethics, Justice and the South African Environment
Climatology
Environmental Problems and Sustainable Development
Geographical Thought and Methods
Masters student supervision
Bopaki Phogole – Sustainability of the energy saving measures introduced as clean air offsets by Eskom in Mpumalanga
Jabulile Galela – The potential to integrate energy efficiency as a climate change mitigation into the EIA process: the case of Gauteng residential developments
Kelebone Sekonyela – Rural livelihoods in Tsekong village Eastern Cape: Vulnerability to Environmental Change
Belinda Cooper – A Spatial Prioritization of threats to biodiversity and cultural heritage in the Magaliesberg Biosphere
Christopher Burgoyne – An Investigation of Human Activity and Vegetation Change around Mkhuze Game Reserve, South Africa
Jarred Bell – The Vulnerability of Rural Livelihoods to Climate Variability and Change in Lesotho
Kasay Sentime – Informal Waste Collectors in Johannesburg: A sustainable solution?
Anzani Rautenbach – Integrated solid waste management on the University of Johannesburg Bunting Road Campus
Nicole Botham – Best practice in acquiring a mine closure certificate: case study of De Beers Oaks mine.
Doctoral student supervision
Christopher Burgoyne – Management of Environmental Systems for the Sustainability of Eco‐Tourism
Matilda Azong – Gender and Vulnerability to Climate Change: The case of women in Bamenda Highlands Region of Cameroon
Current students
Samkelisiwe Khanyile – A GIS framework for the integrated conceptualisation, analysis and visualisation of Gauteng's complex historic and contemporary post-mining urban landscape
Dimakatso Machetele – Potential focus area – Waste management in South African rural areas
Publications and Conference Presentations
Azong, M. and Kelso, C.J. (2021) Gender, Ethnicity and Vulnerability to Climate Change: the case of matrilineal and patrilineal societies in Bamenda Highlands Region, Cameroon.  Global Environmental Change, 67: 102241.  https://doi.org/10.1016/j.gloenvcha.2021.102241
Hart, A, Biggs, S., Scott-Bottoms, S., Buttery, L., Dennis, S., Duncan, S. Ebersöhn, L., Flegg, M., Kelso, C. Khaile, N., Mampane, R.M, Mampane, N.S., Nash, D., Ngoma, R. and Theron, L.C. (2020). Negotiating leadership in interdisciplinary co-productive research: a case study of an international community-based project between South African and the United Kingdom.  Sage Open. DOI: 10.1177/2158244020971598 
Hoogendoorn, G. Meintjies, D., Kelso, C and Fitchett, J. (2020). Tourism as an incentive for rewilding: the conversion from cattle to game farms in Limpopo province, South Africa. Journal of Ecotourism, 18:4, 309-315. https://doi.org/10.1080/14724049.2018.1502297
Hoogendoorn, G., Kelso, C.J. and Sinthumule, N.I. (2019). Tourism in the Great Limpopo Transfronteir Conservation Area: A Review.  African Journal of Hospitality, Tourism and Leisure, Volume 8 (5). https://www.ajhtl.com/uploads/7/1/6/3/7163688/article
Nash, DJ and Kelso, CJ, 2019.  Combining historical documentary evidence and instrumental data to assess the severity of the 2015-16 drought in northern South Africa.  INQUA Dublin, 25-31 July 2019.
Azong, M., Kelso, C.J., Naidoo, K. (2018) Vulnerability and resilience of female farmers in Oku, Cameroon, to Climate Change.  African Sociological Review, 22(1), 31-53.
Burgoyne, C., Kelso, C. and Mearns, K. (2017) The impact of stakeholder relations on the Mnemba Island Marine Conservation Area, Zanzibar, Tanzania.  Tourism in Marine Environments, 12(3-4), 239-252.
Kelso, CJ and Kotze, N. 2016: From the Randse Afrikaanse Universiteit to the University of Johannesburg: An inclusive South African University, in The Origin and Growth of Geography as a Discipline at South African Universities, Visser, G., Donaldson, R., Seethal, C. (eds), Sun Press, Stellenbosch. pp.327-349. ISBN: 978-1-928357-25-4
Burgoyne, C., Ahmed, F. and Kelso, C.,2016: Human activity and vegetation change around Mkuze Game Reserve, South Africa; South African Geographical Journal, 98(2), 217-234. DOI: 10.1080/03736245.2015.1028978
Kelso, C. and Vogel, C. 2015: Diversity to decline-livelihood adaptations of the Namaqua Khoikhoi (1800–1900), Global Environmental Change 35; 254–268.
Burgoyne, C. and Kelso, C., 2014: 'The Mkuze River it has crossed the fence:' Community Perceptions of the Mkuze Protected Area, Bulletin of Geography, series no. 22: 51-66.
Neukom, R., Nash, D. J., Endfield, G. H., Grab, S. W., Grove, C. A., Kelso, C., Vogel, C. H. and Zinke, J. (2014). Multi-proxy summer and winter precipitation reconstruction for southern Africa over the last 200 years. Climate Dynamics, 42 (9-10): 2713-2726. DOI 10.1007/s00382-013-1886-6