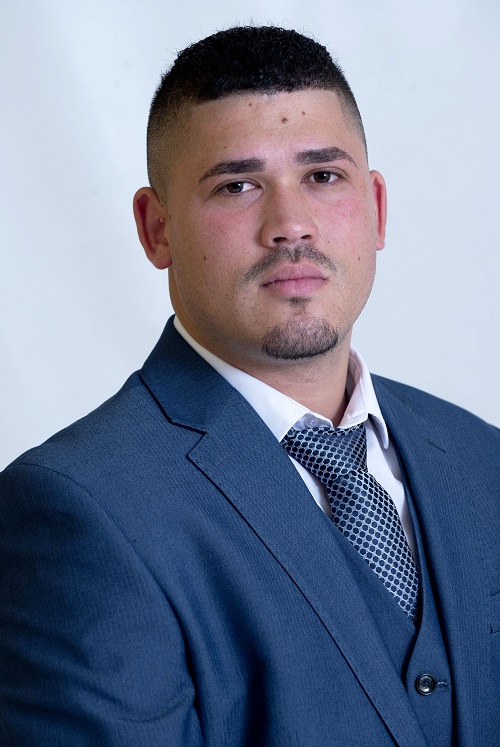 Dr Cayle Lupton is a Senior Lecturer of Law in the Faculty of Law at the University of Johannesburg and Director of the Centre for Banking Law, a centre of the University of Johannesburg. He is also an Attorney of the High Court of South Africa, a Certified Anti-Money Laundering Specialist (USA), and a member of the Global South Dialogue on Economic Crime (UK).
Cayle teaches at the undergraduate and occasionally the postgraduate level. His research interests include international banking law, specifically in the areas of trade finance, financial crime and targeted financial sanctions. His research has been recognised internationally on various platforms, including having been cited authoritatively by the Court of Appeal of Singapore as well as having been the subject of international media releases.
Prior to joining academia, Cayle worked in legal practice where he was mostly involved in commercial litigation, contractual advisory and regulatory compliance. He holds the degrees LLB, LLM and LLD from the University of Johannesburg and a certificate in Trade Finance Compliance from the London Institute of Banking and Finance.
 SELECTED PUBLICATIONS
Journal Articles
"Illegal wildlife trade: the critical role of the banking sector in combating money laundering" (2023) 26 (7) Journal of Money Laundering Control 181
"Issuance of independent guarantees by insurance companies" (2023) 48 (1) Journal for Juridical Science 16 (co-authored with S Huneberg)
"An analysis of the preclusion rule in documentary credit law with specific reference to the position of nominated and confirming banks" (2023) (2) Tydskrif vir die Suid-Afrikaanse Reg/Journal of South African Law 235 (co-authored with C Hugo)
"A comparative analysis of the targeted financial sanctions regulatory framework of the European Union and United Kingdom: lessons for South Africa" (2023) Vol 86 (1) Tydskrif vir Hedendaagse Romeins-Hollandse Reg/Journal of Contemporary Roman-Dutch Law 40
"A critical evaluation of the use of sanctions clauses in letters of credit" (2022) (25) Potchefstroom Electronic Law Journal 1
"'On demand payment' character of independent guarantees" (2022) (3) Tydskrif vir die Suid-Afrikaanse Reg/Journal of South African Law 569
"AXA Insurance Pte Ltd v. Chiu Teng Construction Co Pte Ltd [2021] SGCA 62 [Singapore]" (2021) Vol 25 (7) Documentary Credit World 19
"Emergence of illegality in the underlying contract as an exception to the independence principle of demand guarantees" (2020) Vol 53 (3) Comparative and International Law Journal of Southern Africa 1 (co-authored with M Kelly-Louw)
"Tecnicas Reunidas Saudia For Services and Contracting Co Ltd v. The Korea Development Bank 2020 EWHC 968 (TTC) [England]" (2020) Vol 24 (8) Documentary Credit World 12
"Investec Bank Ltd v. Lombard Insurance Company Ltd and Another (case no. 69330/2018) [2019] ZAGPPHC 251 (26 June 2019) [South Africa]" (2020) Vol 24 (6) Documentary Credit World 21
"Demand guarantees in the construction industry: recent developments in the law relating to the fraud exception to the independence principle" (2019) Vol 31 (3) South African Mercantile Law Journal 399
Book Chapters
"Development of and influences on the South African law of sale of goods in the absence of European-like directives" in T Möllers and K van der Linde (eds) On the 4th Industrial Revolution – Legal Perspectives from Germany and South Africa, Nomos Publishing (co-authored with C Hugo) (forthcoming)
"Higher education institutions and construction contracts: the demand guarantee as a means of security" in W Domingo and M van Eck (eds) The Business of Higher Institutional Education – Integrating Academic Freedom, Pedagogical Approaches and Constitutionalism, UJ Press (forthcoming)