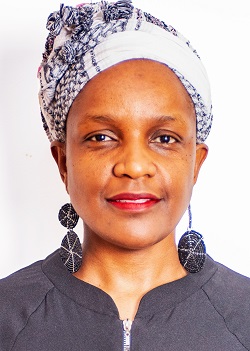 Finance and Operations Manager
Name: Benter Mangana
Location: Johanneburg Business School (JBS), 4th Floor Johannesburg Business School
CSDA Staff  Staff Members
Contact Details:
Tel: 011 559 1906
Email: bmmangana@uj.ac.za
Benter Mangana is the CSDA'S Finance and Operations Manager and has been extensively involved in both programme work and administrative roles within the public and development sector in Southern Africa for over 19 years.
In her previous role with BRIDGE Innovation in Learning Organisation she served as Finance and Operations as well as Programme Manager for more than 6 years.
Prior to that, Benter worked at Sonke Gender Justice and Volunteer and Enquiry Southern Africa (VOSESA) in an operational role.
Benter hails from Kenya and has been living in South Africa for the past 21 years. She holds a Masters degree in Public and Development Management (with distinction) and a Post Graduate Diploma in Management from the University of the Witwatersrand and a Bcom Hons degree from the University of Nairobi.