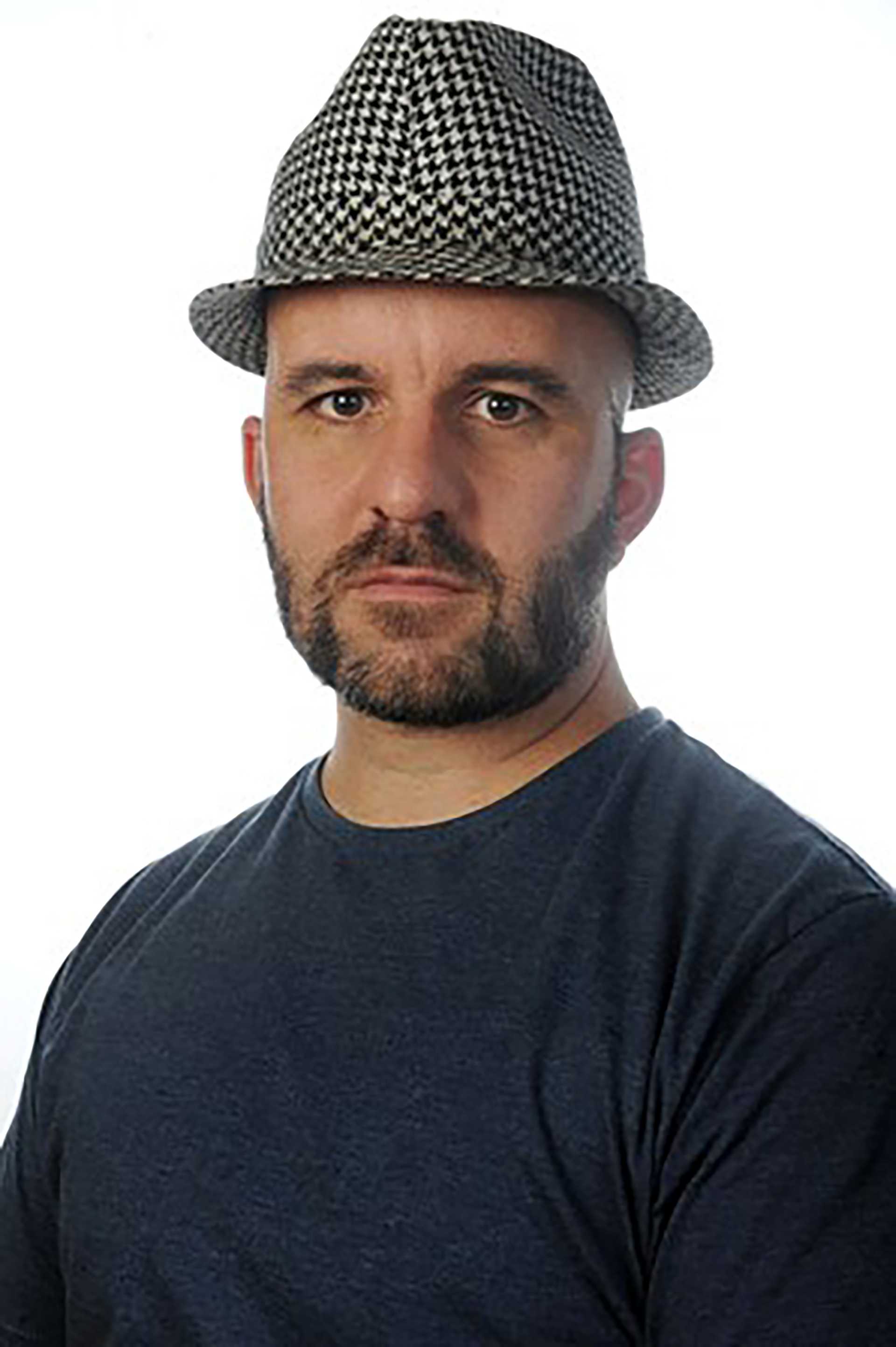 ​​​​Qualifications: BAS (UCT); M.Arch (UdK, Berlin)
Title: Senior Lecturer & Director of MTech Architectural Technology (Prof.) programme
Short Bio: Alexander Opper is an architect, designer, artist, educator and writer. In 2011 he assumed the directorship of the new master's programme in architecture at the University of Johannesburg (UJ), where he has taught in the Department of Architecture, part of the Faculty of Art, Design and Architecture (FADA), since 2007. His practice-led research interests, in the context of his teaching, employ the physical and mental space of the design-studio and the field – 'folded' into one another, as crossing and overlapping conditions of pedagogical possibility.
The master's programme he directs at UJ/FADA is driven by a process-oriented emergent 'conversation' – between the laboratory-like studio and the project-related immersion of students of architecture within a range of under-researched and Johannesburg-specific socio-geographic conditions. This attitude of contextually driven learning allows for relationships – between the architecture of cities, and cities of architecture – to be questioned, tested and developed. Opper's teaching does not differentiate strictly between rural and urban, landscape and building, human-made and natural. Instead it promotes attempts at understanding the sprawling adjacency of difference, as embodied by the megacity of Johannesburg, as a productively kaleidoscopic collision of these conditions. This view allows for the emergence of experimental methods of architecture-as-research, towards successful modes of making non-formulaic and non-western-centric spaces and places of meaning. The emergent pedagogical model attached to the new master's programme is heavily reliant on integrative relationships between core ('Design') and supporting subjects. This integrative and adaptive model is fostered horizontally, within all years of study in the school of architecture. Vertical integration, using specific projects to link separate years of study (1st to 6th year), is also used to compliment the year-based horizontal subject integration. The success, in terms of teaching and learning, of vertical integrations has been manifold and will be pursued in the future, when suitable opportunities arise.
Over the past two years of heading the master's programme in Architecture, Opper has tested and developed a number of research themes based on immersive, site-specific and often overlooked parts of Johannesburg. Some of these are:
Re-educating the City – This project introduces students in the first year of the two-year coursework master's to the wider education-related challenges South Africa faces; and how architects can positively contribute towards a sustainable future urbanity (in which accessible education is seen as part of an enabling urban, peri-urban and rural fabric). For this ongoing project series, students engage with the self-evolved and emergent phenomenon of 'low-fee inner-city private schools'. (Project brief developed in collaboration with Thiresh Govender).
Urban Update – This brief requires of students to challenge understandings of notions of traditional architectural heritage. On three sites of recognised buildings of architectural merit, from a specific era in Johannesburg's history, and usually executed by a single architect, students are encouraged to analyse a given urban and architectural situation. The project seeks to prompt an interrogatory attitude. This is tested and developed via a range of context- and site-specific architectural interventions by the students within, up against, around and on top of the existing architectural envelopes and the urban conditions that form the basis for the project. Students, via their proposed interventions, are required to update the buildings intelligently – based on an analytical understanding and appreciation of each building's original reason for being; its narratives and histories; its specific current function(s) and, most importantly, its contemporary (sub-)urban socio-cultural and economic context.
Informal Studio – This ongoing series of projects has had its most recent iteration in the informal settlement of Marlboro South, on the northern edge off Alexandra Township. The Informal Studio projects embody a unique opportunity for students to be integrated into a people-driven process of development, in informal settlement contexts, in which students are able to be of service. A strong premise of this course is that learning takes place through doing and, that by working in the field as well as the studio, theory and practice can be brought closer together to result in a meaningful learning experience.
These projects also aim to bring into focus the wider housing crisis facing South Africa and the potential and substantial role architects can play in addressing this challenge. In the face of a two million plus backlog of formal houses, the upgrading of existing settlements and communities is seen as one of the key National Delivery Targets. Yet the National Upgrade Support Programme (NUSP), tasked to assist Government 'to improve basic infrastructure, services and land tenure for 400 000 households in well-located informal settlements by 2014', is faced by a dearth of suitably qualified professionals able to engage with the tenuous and negotiated context of informal dwelling, and informality at large. (Project brief developed in collaboration with 26'10 south Architects – Principals: Thorsten Deckler & Anne Graupner).
Interdisciplinary projects within FADA – Over the last two years (2011 & 2012) I ran a project between the FADA departments of Architecture and Multimedia. These interdisciplinary experiments revolved around video as a useful and generative medium and analytical tool towards the architectural form-finding, refinement and presentation of a given project. In the case of these first two inter-disciplinary project iterations, the iconic Ponty City skyscraper on the eastern edge of inner-city Johannesburg, and the public park adjacent to it, formed the locus of investigation. The intention is to reserve one of the four projects planned annually in the context of the MTech 1 year, as a possibility for Architecture to collaborate with other departments in FADA. (Project brief developed in collaboration with Mocke Janse van Veuren, Department of Multimedia, FADA).
Each of the above projects is designed in such a way that it culminates in a public exhibition which enables the sharing of project outputs with a much wider audience, outside of the school of architecture. Within a given project brief, students usually engage with a range of different sites, connected by the given thematic focus of the project. This approach allows for contextual dialogues and critical comparisons to take place within each project.
Opper's creative outputs and writings have been published widely, both nationally and internationally. In his design practice he explores relationships across traditionally separate disciplines such as art, architecture, furniture design and language. His current artistic practice focuses on the mutually dependent overlaps and connections of the theory and production of architecturally/spatially inspired installation environments. These interventions attempt to productively subvert the often too readily accepted autonomy of the 'white cube' and the all too frequent uneven power relationships embedded in urban space(s). Johannesburg serves as the locus for most of Opper's current artistic research and work. This growing body of work thematically gravitates around a mode of critical spatial practice and is held together under the working title of Undoing Architecture. His first solo show will take place in October 2013, at Goethe on Main, in Johannesburg's inner city.
Recent Achievements:
Collaborative exhibition of most recent iteration in the series of people-driven community engagement projects – Informal Studio: Marlboro South (runs until 9 May 2013, at the Goethe-Institut, Johannesburg, before travelling to a selection of destinations across the African continent, and then on to the Pinakothek der Moderne in Munich, Germany). The traveling exhibition will thereafter continue on an extension of its African leg.
MTech Architectural Technology (Prof.) master's degree programme completes first full cycle (2011-2012). The programme is being refined an ongoing basis, based on feedback from reports which come out of the twice-yearly moderation visits (mid-year and end-of-year portfolio-based and theory exams). The foremost practitioners and academics have been invited to be part of the first two-year moderation cycle (2011-2012), in preparation for the SACAP (South African Council for the Architectural Profession) Accreditation Visit of the Department of Architecture (planned for May 2013).
Two-month guest professorship at Iwalewa Haus, Bayreuth, Germany, in 2011.
Recent Publications:
Opper, A. 2013. Ways of belonging. In B. Law-Viljoen (Ed.). Hotel Yeoville (pp.65-80). Fourthwall Books. Johannesburg.
Opper, A. 2012. 2010 reasons for living. In J. Gaylard (Ed.) 2010 reasons to live in a small town (pp.13-19 (in the 'TEXTS' component of the two-part publication)). VANSA. Johannesburg.
Opper, A. 2012. Productive 'Leakage' and the 'Folding' of the Studio into the Field. FADA Research Newsletter. Issue 16:pp.4-8.
Opper, A. 2012. The Limitations of the 'Half' and the 'Whole'. Art South Africa. Vol. 11:pp.14-15.
Opper, A. 2012. The Art of Subtraction. Art South Africa. Vol. 10:pp.18-19.
Opper, A. 2011. Maja Marx: Fold (Exhibition catalogue for a show at the Whatiftheworld Gallery, Cape Town). Cape Town. Whatiftheworld Gallery. pp.6-12.
Opper, A. 2011. Tables of Uncomfortable Contents: Reading between the Lines. Art South Africa. Vol. 09:pp.34-38.
Opper, A. 2010. Undoing Architecture. On Making: Integrating Approaches to Practice-Led Research in Art and Design. (Ed. L. Farber). FADA, UJ. International colloquium held at FADA, UJ, on 15-16 October 2009.
Opper, A. 2010. The Art of being Public. Art South Africa. 2010. Vol. 09:44-49.
Opper, A. 2010. Creating meaning in architecture and furniture design in a South African context: searching for interdisciplinary lessons between two disciplines. Imaging Ourselves: Visual Identities in Representation. (Ed. L. Farber) FADA, UJ. International conference held at FADA, UJ, on 15 June 2009. pp.48-71.
Recent Conference presentations:
Alexander Opper. A Tale of Three Cities or, bringing back the Public in (PUBLIC) Art. Second Annual Public Art Conference, Maboneng (MOAD), Johannesburg. 16-18 November 2012.
Alexander Opper & Thorsten Deckler. Informal Studio: Ruimsig – Unsettling the Status Quo. AZA Conference, Cape Town. 13-17 September 2012.
Alexander Opper & Thorsten Deckler. Informal Studio: Ruimsig. Goethe-Institut, One-day Sub-Saharan Regional Conference, Goethe-Institut, Johannesburg. 3 May 2012.
Alexander Opper & Thorsten Deckler. Informal Studio: Ruimsig – Unsettling the Status Quo. Eunic Architecture Studio #4; Johannesburg. 21-25 November 2011.
Alexander Opper & Thorsten Deckler. Informal Studio Ruimsig. African Perspectives, Casablanca. 3-5 November 2011.
Alexander Opper. (Not) Everything counts in large amounts: Dusty Realism and the productive 'archive' of the in between. Synthetic Dirt, Rhodes University.16-17 April 2011.
Alexander Opper. Landscapes and Trajectories of Displacement: Finding Place in Hotel Yeoville; SAVAH. Wits, Johannesburg. 11-15 January 2011.