Research@ACSSE
Home » Faculties of Science » Departments » Academy of Computer Science and Software Engineering »
Researcher Profiles
Prof. S.H. von Solms
Prof. von Solms specialises in research and consultancy in the area of Information Security. He has written more than 70 papers on this aspect – most of which were published internationally.
Prof. E.M. Ehlers​
Prof. Ehlers' interests include active research in modelling of physical phenomena and processes using formal methods, expert systems, computer vision and speech recognition.
Prof. D.A. Coulter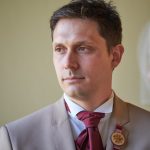 Prof. Coulter does research in Multi-agent systems, Actor-oriented systems and Biologically Inspired Artificial Intelligence. Prof Coulter's research focusses on the intersection between multi-agent systems and biologically inspired artificial intelligence. Of particular interest are implementing self-optimizing and self-organizing systems using biological metaphors as a basis for realizing these desirable properties.
Prof W.Z. Leung

Prof Leung's research is focused on the areas of Computer Forensics, Artificial Intelligence in Cybersecurity and Artificial Intelligence in Education.
Prof. D.T.van der Haar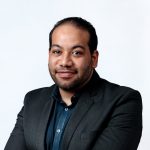 Prof. van der Haar's primary field of interest is human centered pattern recognition that includes biometrics, action analytics and medical image analysis. Dustin is the recipient of multiple awards and publications nationally and internationally in the area of pattern recognition, which encompasses the fields of biometrics, computer vision, and medical image analysis.
Dr. J. du Toit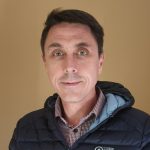 Dr. Du Toit's primary research field is in cyber security with specific focus on cyber security governance aspects such as training, awareness, and skills capacity development. The other cyber security area of focus is cyber security architectures. A lot of his cyber security research projects focusses on the identification and enhancement of cyber security skills and capacity enhancement.  A lot of work has also been happening in the design and development of architectures that improve cyber security in various areas from Industrial Internet of Things (IIoT), Zero Trust principles in Mobile applications and Resilient authentication and authorisation mechanisms, such as one-time-pins.
Prof. T. van Zyl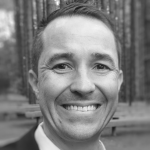 Prof. van Zyl's areas of research include Machine Learning, Evolutionary Optimisation, Deep Learning Forecasting, Financial & Industrial AI, ‪Geospatial-Temporal Analytics​, Complex Adaptive System Machine Learning, Evolutionary Optimisation, Deep Learning Forecasting, Financial & Industrial AI, ‪Geospatial-Temporal Analytics​ and Complex Adaptive Systems. Terence van Zyl holds the Nedbank Research and Innovation Chair at the University of Johannesburg, where he is a Professor at the Institute for Intelligent Systems.
Prof. H. Vadapalli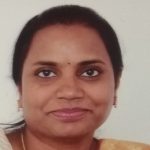 Prof. Hima Vadapalli's areas of research include Automatic Face and Expression Recognition using Machine Learning, Recurrent Neural Networks and Deep Learning based Spatio-Temporal Analysis, Affect Analysis for Human-Computer Interaction, and Explainable Artificial Intelligence. Hima Vadapalli has worked in application areas, namely Health Sciences, Financial Forecasting, Multimodal Biometric Systems, and Education and is an NRF C-rated researcher.
​Prof. N. Mpekoa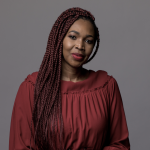 Prof Mpekoa is an NRF Y2 rated researcher, and has a driven robust passion in the area of Mobile Technologies, Mobile Services (m-services), e-Government and m-Government, cyber security and mobile security. Mpekoa also received NRF-FRF Sabbatical grant, the title of the project was "Security of Mobile and Wireless Communications". Prof Mpekoa also conducts research around ICT teaching and learning methods, that includes the use of ICT for the inclusion of visually impaired students in engineering / ICT courses.