Community Engagement
Home » Faculties of Science » Departments » Academy of Computer Science and Software Engineering » About ACSSE »
​​Winter School​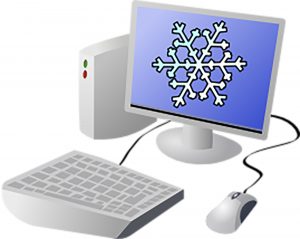 Every year the academy hosts a winter school for approximately 40 high-school matric computer science students. Through extensive preperation and revision of the syllabus the Academy, with the help of top high-school teachers in the subject, helps these students better prepare for their examinations.
Mission
If you are in grade 12, take IT as subject and would like to improve your mark, or get a distinction, this winter school is for you.
Grade 12s – need help with Java or Delphi before the final examinations in Information Technology? Attend the very successful Winter School in IT.
Do revision on string handling and text files, functions, procedures, arrays, classes, normalisation of databases, SQL and error handling.
Two expert teachers will explain concepts, hands on practical exercises will be completed, and self-assessments done to monitor your progress. You will also receive study notes for the examinations.​​