Who are we?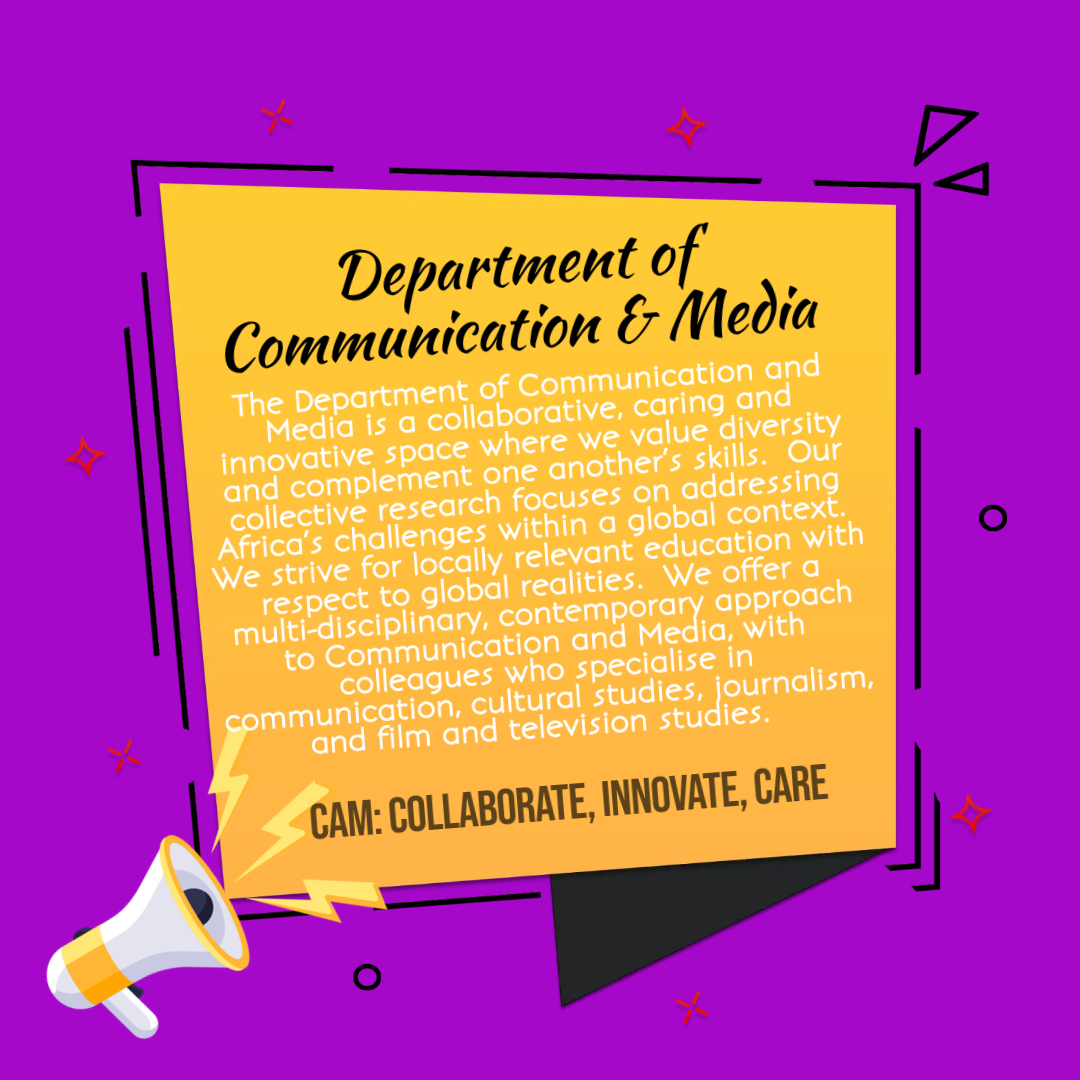 Why study Communication and Media?
Are you passionate about using your communication skills and engaging with digital media? Then Communication and Media is the course for you. Skills most prized in graduates by 21st century companies are critical thinking and the ability to analyse, produce and synthesise information. This major provides you with practical communication and digital skills along with essential theoretical knowledge in media to equip you with competences needed to create and develop media content across a range of platforms.
Possible careers include:
The communication and media major offers career opportunities in a variety of areas, such as:
      Communication Officer
      Journalism
      Television/film/video producer
      Digital content creator
      Digital and Social Media Manager
      Political Communication
      Media Policy and Research
      Media Adviser
      Media Planners
      Market researcher
      Communication Consultant
      Blogger
      Writer
Majors and elective modules to combine with Communication and Media as major include:
Anthropology; Development Studies; English; Philosophy; Politics and International Relations; Psychology; Sociology and/or Strategic Communication.
Communication and Media (CAM) subjects form a compulsory major for all the undergraduate students in the School of Communication, as it is the core theoretical component of their studies. The Department of Communication and Media (CAM) provides students with an opportunity to learn about, explore and conduct research on the theoretical perspectives of the relevant communication fields. CAM is primarily concerned with verbal and non-verbal communication, and how we as human beings, imbued with our own cultural experiences and expectations, make meaning out of interactions with others, and how we in turn are influenced by those interactions.
This crucial academic foundation both informs and contextualizes the various applied Communication subjects (Journalism, Film, Television, Corporate and Marketing Communication) in a broader research discipline. In addition, CAM can also be taken on postgraduate level (Honours, Masters and Doctoral degrees) independently from the applied Communication, Journalism, Film and Television subjects mentioned above, although all the Honours level students of the applied Communication, Journalism, Film and Television subjects are required to continue with some CMS components such as Theory and Research Methodology.
At the start of 2021 the Department of Communication and the Department of Journalism, Film and Television merged into the new Department of Communication and Media. With the merger came a new major called Communication and Media (CAM). CAM is more than combined courses, it emerged out of discussions about the future of communication and media studies and journalism practice. Technological advancements are changing mediascapes as we know them. We have responded to this rapid change with courses that help students become content producers with a wide range of skills and knowledge.
Apply Now!
Click on image for more information