Our Researchers
Home » Engineering & Built Environment » Department of Civil Engineering Technology » 3D Concrete Printing »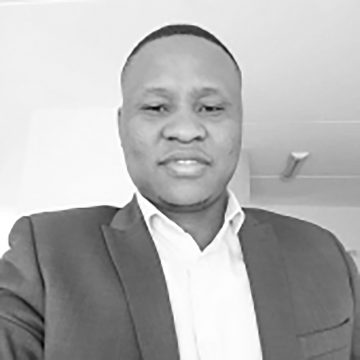 Dr Khululekani Ntakana
Academic Profile
Lecturer of Descriptive Quantification, Property Law and Economics, and Construction Law
Master of Science in Property Economics
Sustainable Property Development and Construction Economics
Khululekani Ntakana is a lecturer at the University of Johannesburg, department of Construction Management & Quantity Surveying. He began his career after he acquired his first degree in Quantity Surveying at Nelson Mandela University. He worked as a Quantity Surveyor in the private sector for 5 years and thereafter switched to academia after acquiring his Master of Science in property economics and valuation. He is a member of the Association of South African Quantity Surveyors (ASAQS) and registered as a Candidate in both the South African Council for the Quantity Surveying Profession (SACQSP) and the South African Council for Project and Construction Management Profession (SACPCMP).Khululekani Ntakana holds a Ph.D. in Construction Management from Nelson Mandela University (NMU).
His research interests include Inclusive and sustainable built environments, three-dimensional concrete printing (3DCP) in construction, property economics, law and dispute resolution. He has authored peer-reviewed articles in the above-mentioned topics. He is also an entrepreneur, he is the founder and the CEO of a property investment company (Smallbird Investments) stationed on Boksburg, Johannesburg.
​
---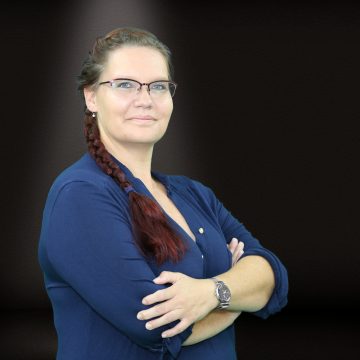 Ms Nicoline Reynecke
MPhil. Engineering Management
3D printing of low cost housing, Engineering management
Biography
​​Nicky Reynecke is a lecturer at UJ and teach years 1 -3 in the Civil Engineering Technology Department. She also supervises honours students and final year degree students with their research.She is currently studying towards her PHD in Civil Engineering, with a focus on 3D printing. This research is exciting and new in South Africa and can help so many people in need. She has been teaching at UJ for 10 years and also studied her degree and masters at UJ. She loves teaching and inspiring young minds to always question everything. Nicky works hard and try to motivate her students to just give their best every single day. Her children inspire her to always do my best, and set a good example for them each and every day.
---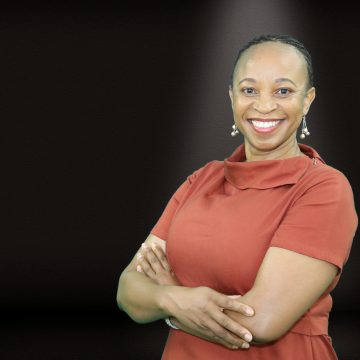 Dr Ntebo Ngcobo
​Qualification(s) MBA, BTech (Civil Eng),
Biography Ntebo is a Civil Engineering Technologist with a BTech in Transportation Engineering and an MBA qualifications. She has 24 years working experience, gained from the various roles in industry and academia. After spending a few years in industry, she joined academia and has since worked in various academic institutions in South Africa. She started her career in academia as a Computer Lab Technician, Junior Lecturer, and Lecturer. Her most recent achievement was that of successfully heading a Civil Engineering Technology department at the University of Johannesburg for four years before stepping down to work on her PhD. She is actively involved in curriculum development for both the university and the Department of Education. As part of continued professional development, she continuously undertake Project Management and other Civil Engineering related projects. She is also able to facilitate collaborations with various industry and government stakeholders. This assist stakeholders with building capacity and developing skills that benefit the construction industry by promoting transparency and bridging the scarce skills gap. She currently serves as a Board member, Technical Committee member and Chairperson of the Human Resources Committee for Agrément SA. Also serves as a member of the Construction Industry Development Board's National Stakeholder Forum and that of the South African Institution of Civil Engineers
---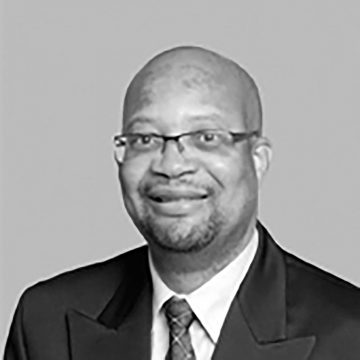 Dr. Jeffrey Mahachi
Dr Jeffrey Mahachi is a registered professional engineer and registered construction project manager. Jeffrey obtained his qualifications from Wits University (PhD), University of Surrey (MSc) and University of Zimbabwe (BS Eng).
He is also a recipient of a Master Degree in Information Technology from University of Pretoria. Jeffrey is currently Head of School in Civil Engineering and Built Environment at the University of Johannesburg, where he is responsible for overseeing four Departments, i.e. Civil Engineering Sciences, Civil Engineering Technology, Urban and Town Planning and Construction Management, and is also responsible for the 4 Research Centres in the School; including the newly established Sustainable Materials and Construction Technologies (SMaCT).
He has previously worked for the National Home Builders Registration Council, where he held several executive positions, worked for the Council for Scientific and Industrial Research (CSIR) as a Research Engineer and lectured at Wits University. Jeffrey has also been involved in a number of construction projects including sustainable human settlements and the roll-out of innovative building systems. He has contributed to the development of standards and is passionate about developmental engineering and promoting innovation in the construction industry. He is currently a recipient of the research fund by Department of Science & Innovation to promote the uptake of advanced 3D Printing of houses.
Jeffrey is also serving as a Board Member of Agrѐment South Africa and Technical Advisor to the Council for GeoScience and has previously served on the board of the Engineering Council of South Africa. He has authored and co-authored two books in structural engineering and several journal and conference papers.
---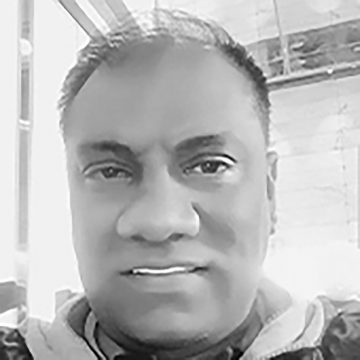 Dr. Luxien Ariyan
A Senior Research Associate at the University of Johannesburg, Luxien Ariyan also has Visiting Adjunct Professorship status at other South African universities (e.g. Nelson Mandela University, University of the Witwatersrand).
He also currently serves on the Human Settlements ministerial panel of policy and legislation reviewers. And, he has consulted to inter alia UNDP. Luxien is a published author and has delivered many land and housing thematic papers globally: he completed a series of books titled "Land Rights (and Wrongs) in South Africa" and is close to completing another series titled "Beyond the Tarred Road". Over at least the past two decades, Luxien has been at the forefront of testing and piloting innovative housing solutions in South Africa. Officially, he was part of the steering team for the "Innovative Alternative Building Systems Competition" (Tshwane, South Africa, 2006) and the "International Housing Innovation and Sustainable Energy Efficiency Competition" (Drakenstein, South Africa, 2008-2010).
Luxien is motivated by an unflinching commitment to unearth housing systems that are: simpler and faster to erect; more energy-efficient and aesthetically pleasing; and, of course, more cost-effective. Additionally, he has an abiding desire to ensure that such housing systems are not just technically sound but are also socially-acceptable. His motto: "If it is not good enough for me to live in, then it is not good enough for any subsidy beneficiary to live in". In fact, Luxien built his own house using EPS. Small wonder, therefore, that he is involved as Project Manager in this pioneering 3D house-printing project.
---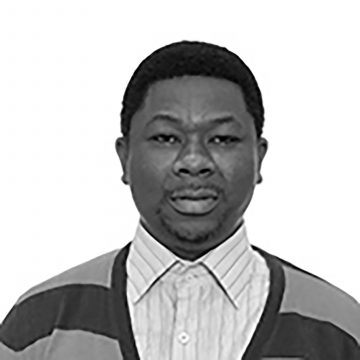 Dr. Alabi, Stephen Adeyemi
Dr. Alabi, Stephen Adeyemi, is currently a Research fellow in the Department of Civil engineering Technology at The University of Johannesburg, Johannesburg, South Africa.
I bagged a Ph.D. degree in Civil/Structural Engineering at the City University of Hong Kong, Hong Kong, in October 2017. In the latest QS World University Rankings, CityU ranked 48th globally and 3rd in Hong Kong for 'Civil and Architecture Engineering.
Before then, I had Bachelor's (First Class Hons) and Master's (Distinction) degrees in Civil Engineering from the Federal University of Technology, Akure, Nigeria. Dr. Alabi is a Registered Engineer with a Council for the Regulation of Engineering Practices in Nigeria (COREN) and a member of the International Association of Engineers (mIAENG). His research interest includes but is not limited to Sustainable Innovative Construction Materials, Structural Health Monitoring (SHM), and the Application of Artificial Intelligent.
Dr. Alabi's thesis developed a Bayesian time-domain method to identify railway ballast stiffness using field test data. I have also developed sustainable, low-cost, and durable concrete from binary cement, ternary fine, and coarse aggregates for building and infrastructure applications in my current research.
---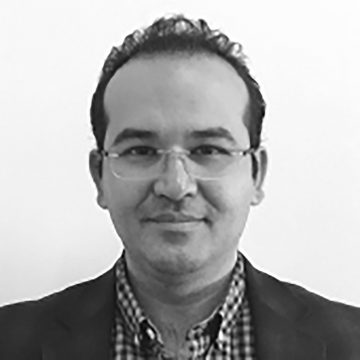 Dr. Abdolhossein Naghizadeh
Dr. Abdolhossein Naghizadeh is a lecturer of structures and concrete materials in the Department of Engineering Sciences at University of the Free State.
He holds MSc. (Eng) with Distinction from Azad University, Iran and a PhD from University of Johannesburg.
Dr. Naghizadeh is a researcher and registered professional civil engineer with Iranian Council Engineering, with over 16 years of industry and research experience. His research interests include concrete technology, alternative cements, geopolymer binders, 3D printing of concrete, seismic design and analysis of structures.
---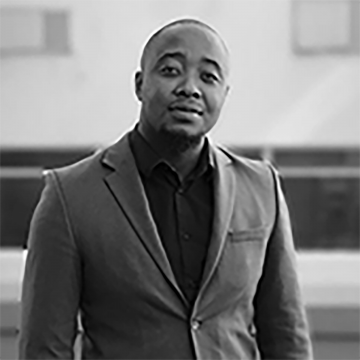 Refilwe Lediga
Refilwe Lediga studied Civil engineering at the University of Johannesburg and later on completed a Masters degree in Engineering focusing on 3D Printing and its applications in the construction sector. He has served as the chairperson of the of the South African Institute of Civil Engineering (SAICE) in Johannesburg and in the National executive council of the National Society of Black Engineers (NSBE).He the Nations chairperson of the Black Business Council in the Built Environment (BBCBE). He has a strong entrepreneurship background. His experiences also include working as an engineer for Group Five and MPA consulting engineers. He has written conference papers on 3D concrete printing at international conferences. His PhD topic focusses on Artificial Intelligence and 3D Concrete Printing.
---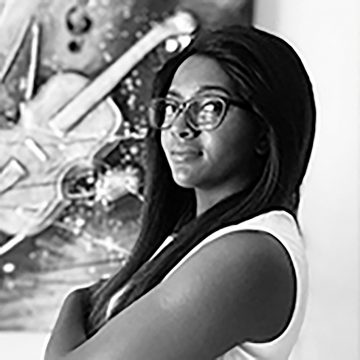 Ndapandula P. Kawalu
Studying: Master of Philosophy in Civil Engineering (2nd year), Topic: Application of fly ash l geopolymer mix for 3D printing of buildings
---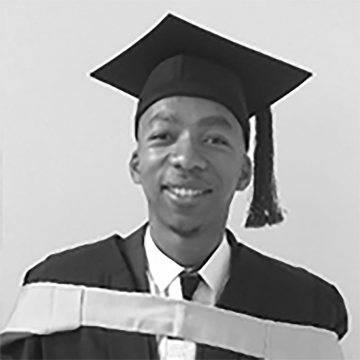 Asandile Zothe
Asandile Zothe has a BSc Hon Degree in Quantity Surveying, B-tech in Quantity Surveying and in Construction Management coupled with five years' experience in the construction industry. He has passion for the built environment, it gives him great pleasure and satisfaction witnessing projects production and life cycles knowing he has contributed in it. He is also interested in education and professionalism related to the industry and he is therefore keen to further my studies while gaining technical and professional skills/experience. He is working towards professional registration with both the South African Council for the Quantity Surveying Profession and the South African Council for Project and Construction Management Profession. He is also currently enrolled with the University of Johannesburg, studying towards MSc in QS.His study is focusing on LCC and 3DCP in human settlements under the Supervision of Dr Jeffery Mahachi and Mr Khululekani Ntakana.
Education: BSc Hons QS (Wits)| B-Tech QS and CM (NMU)| ND: Building (WSU) Projects: SARS Warehouse (Coega. PE) | DRDAR Offices (Aliwal North) | Department of Education Offices (Queenstown)| More than four Schools. Clients: DBSA|SARS|COEGA|DBE|DRPW|IMVULA TRUST| Regional Municipalities (EC)
He has worked a quantity surveying and project management office, construction company and the department of public works respectively performing the following : Attending project initiation meetings/briefings ; procurement documentation (tender/contract document) ; project preliminary/elementary estimates ; Bills of Quantities ; Tenders' valuation and reports ; Progress valuation and payment certificates ; Cost reports ; Variation Orders ; Value engineering through remeasurements and sourcing of alternative construction materials and methods ; Attending and running site progress and technical meetings Final Accounts and Close out reports. He has also worked as a lecturer assistant at University of Johannesburg (2020), University of the Witwatersrand (2019) and Walter Sisulu University of Technology (2014). He is familiar with the following standard, statutory and contract documents. • Standard System of Measuring Building Work (6th Edition 1999) (ASAQS) • Guide to Elemental Estimating (2016) • The JBCC Series 2000 • FIDIC Red Book • ISO 15686 – 5 (2017) defined Life Cycle Assessment (LCA) • OHS Act (Act 85 of 1993) • PPPF Act (Act 5 of 2000) • NEMA (Act 107 of 1998) • CIDB Standard for Uniformity in Construction Procurement
---