​Cost-Benefit Analysis
Home » Engineering & Built Environment » Department of Civil Engineering Technology » 3D Concrete Printing »
Project Background
The DSI has embarked on a programme for the piloting and demonstration of 3D printing additive technologies for sustainable human settlements in South Africa. The DSI has identified 3D printing as a transformative technology that has the potential to revolutionise housing delivery in the country. The purpose of this programme is to promote, facilitate and finance the technology transfer of environmentally sound and disruptive 3D printing technologies for house construction.
Department of Science and Innovation(DSI)– The University of Johannesburg's collaborator and funder for the project.
University of Johannesburg – The research team in collaboration with the DSI'.
Construction Costs
For this analysis, as reported in the "Printer Availability Report", two 3D printing systems are compared to the conventional building methods separately
Robotic Arm System
Typically, a robotic arm system is placed on a vertical metal frame, which is anchored to the surface (Apis-cor, 2019). The robotic arm is attached to a hose, which carries the concrete from the reservoir to the nozzle.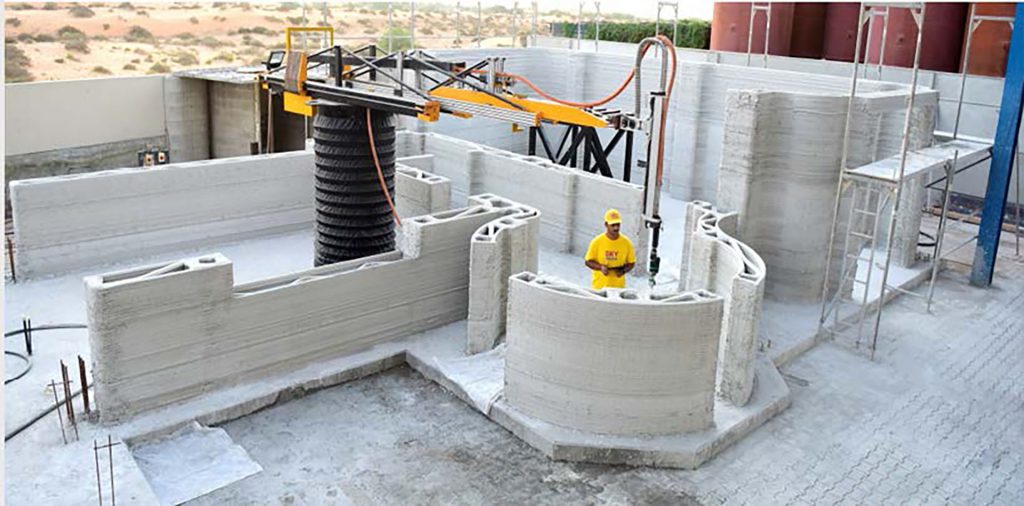 Gantry System
The gantry system consists of a structure, designed using standard steel profiles. The base of the gantry printer is usually a standard universal beam, flat steel base or an isolated steel base on which a rail is welded for the horizontal movement of the printer assembly.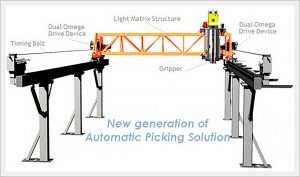 Local Economic Contribution
The construction sector is one of the biggest employing industries in South Africa thus contributing to the nation's Gross Domestic Product (GDP). The industry employs over 8% of the country's labour force and construction output accounts for around 4% of the country's GDP.
Material Purchasing
3D printing additive technologies generally use different compositions of materials range from industrial (glass, slag, etc.), agricultural (rice husk ash and fly ash) as well as construction and demolition (recycled masonry) wastes.
Labour
The construction sector is commonly known of employing workers with relatively low skill levels and that is capable of providing income only for the duration of the construction project. Construction projects in areas where economic activities are constrained or limited are capable of providing some level of employment even though it might be for a limited duration. In this case, local skills are developed thus improving future opportunities for the local labour.
Conclusions
Depending on the 3D printing system used and the thickness of the wall, it takes a minimum layout speed of 300mm per second. This would take a minimum of five hours to print the whole house. There is preliminary evidence that 3D printing might reduce the construction time as compared to the conventional building methods wherein 2 + 2 labourers can take a day or two to build the top structure of 60 square metres of external walls and 31 square metres of internal walls.