News and Events
Home » College of Business and Economics » Schools » School of Management » SARChI in Entrepreneurship Education »
Postdoctoral Research Fellowships for 2022/ 2023
The DHET-NRF South African Research Chair in Entrepreneurship Education (SARChI EE) has positions available for postdoctoral research fellowships (PDRFS) linked to the
University of Johannesburg: Open Call for Postdoctoral Research Fellows (2022/23)
We are looking for dynamic candidates who are interested in working on innovative solutions to problems related to the fourth industrial revolution (4IR) as well as on ways of exploiting the transformative potential of 4IR technologies in addressing the global Sustainable Development Goals (GES). The call is, however, not limited to these topics.
For the SARChI EE the requirement will be to link some of these topics to the four focus areas within the broad field of entrepreneurship development:
                                             – Post School Entrepreneurship education
                                          – Entrepreneurial framework conditions
                                – Entrepreneurship and Innovation
     – Corporate entrepreneurship, intrapreneurship and high growth businesses
Read more click here
Application information/forms can be found here
In keeping with the focus of the SARChI EE, postdocs will be expected to conduct research on the focus areas and related topics. There are no teaching obligations. The fellowships are for an initial one year period, with possibilities of renewal and continuation thereafter. Fellows will be paid a monthly stipend and are provided with office space, laptops, and access to funding for research.
Closing date: 30 July 2022
Breaking News | 1 August 2020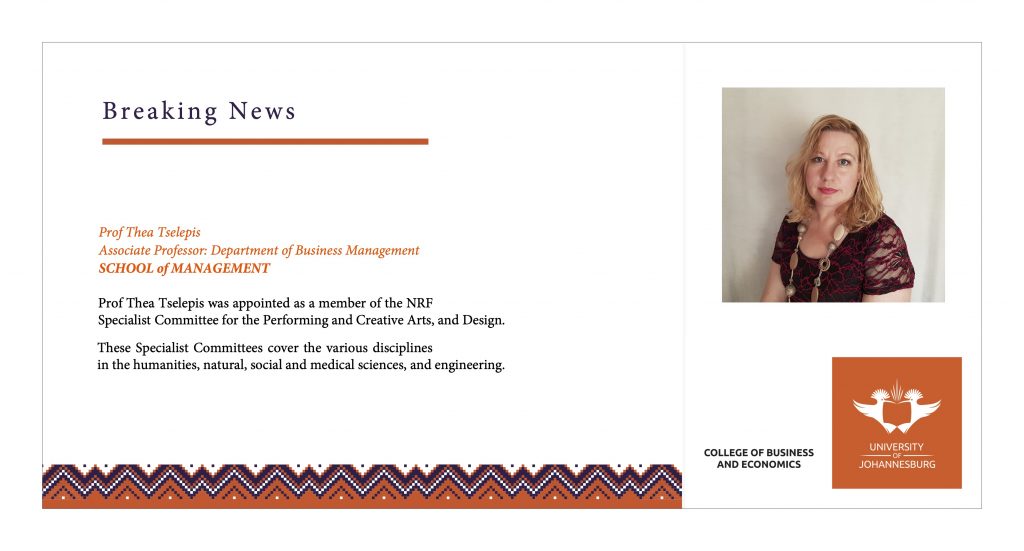 Breaking News | 1 July 2020