About us
Home » College of Business and Economics » Schools » School of Consumer Intelligence and Information Systems (SCiiS) »

A pan-African epicentre of critical intellectual enquiry in the areas of Consumer Intelligence and Information Systems.
The School of Consumer Intelligence and Information Systems is in the forefront of offering programs aimed at delivering professionals contributing to addressing business notably through use of data and information analytics, facilitated by employment of information technology. Through the three departments making up the School, namely the Department of Applied Information Systems, the Department of Information and Knowledge Management and the Department of Marketing Management the School offers a variety of undergraduate, post-graduate and continuous education programs. Some of the continuous education programs offered by the School are tailor made in line with specific company or industry demands.
Teaching and Learning in the School of Consumer Intelligence and Information Systems is facilitated so as to ensure not only the acquisition of factual knowledge but also the ability to act on this knowledge in solving real life business challenges. Our location, in Johannesburg – Africa's economic hub, means that the School is surrounded by a lot of companies that are at the forefront of their trade. Through our extensive external networks with industry, students enrolled in our programmes are given the opportunity to work with both large and small businesses to apply knowledge in addressing business challenges.
The School has an ideation and innovation HUB called the Technopreneurship Centre. At this Centre the industries' most pressing unresolved challenges are  addressed, researched, and solved by our students – supported by exceptional academics. The School is also home to the Centre for Applied Data Science (CADS), which pioneers data science in the applied space and brings it to practice. CADS is focused on becoming the leading Centre for applied data science in Africa by producing outstanding insights, research, learning programmes and delivering outstanding value for their stakeholders, partners, and collaborators.
Our School is home to several high profile researchers in their respective research fields including the fields of competitive intelligence, predictive analytics, e-marketing, retailing, services and relationship marketing, intelligent and secure systems as well as IT project management. Our research helps inform our teaching and learning as well as policy and contributes to providing solutions to business and wider societal problems. We have a wide network of local and international research partnerships and collaborations as well as a vibrant cohort of postgraduate students.
I invite you to visit our webpages and get more information about our School and the programmes that we offer. Feel free to contact us for more information. Note that you can book an appointment with any of our staff members for personal discussion of your plans.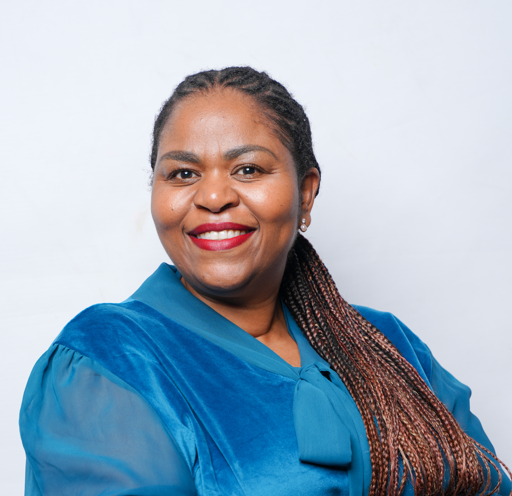 Director at the School of Consumer Intelligence and Information Systems
Name: Dr Stella Bvuma
Location: B Green 17, Bunting Road Campus
Contact Details:
Tel: 011 559 1180
Email: stellab@uj.ac.za