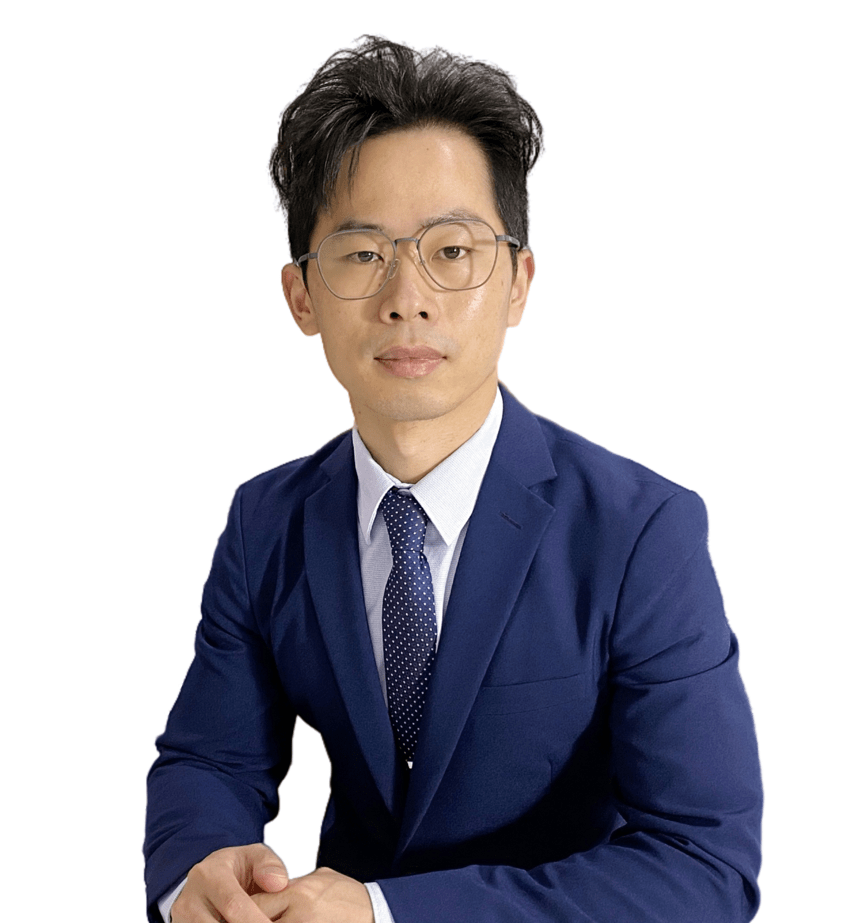 Dr Zijing Hu (PhD, MMed, MB.) is a senior lecturer and researcher in the Department of Complementary Medicine, Faculty of Health Sciences at the University of Johannesburg. He is also a registered Chinese Medicine and Acupuncture doctor. He serves as the chairperson of the Chinese Medicine and Acupuncture Association of Africa.
He is responsible for the teaching of the acupuncture programmes at the university. In 2022, he completed his PhD study through the University of Pretoria within the minimum timeframe of two years. His PhD study focused on strengthening the teaching, learning, assessment and practices of acupuncture programmes at higher education institutions (Title: Exploring teaching, learning, assessment and practices of the acupuncture programme to improve children's health).
He has extensive knowledge in the field of traditional and complementary medicine. His research focus is on quality education provision with a particular interest in teaching and learning to improve learning outcomes.  He is an active researcher in education and has published articles and written book chapters. His research focuses include complementary medicine, professional teacher development and administering alternative medicine within a South African context.
Published articles
Hu, Z. (2023). Emergency remote education in higher education institutions during COVID-19: Students' voices. Perspectives in Education, 41(2), 120-133. DOI: https://doi.org/10.38140/pie.v41i2.5923
Carpenter, D. & Hu, Z. (2023). Value of clinical observational learning in work-integrated learning in health sciences education: Students' views and experiences. International Journal of Learning, Teaching and Educational Research, 22(6), 552-567. https://doi.org/10.26803/ijlter.22.6.29
Hu, Z. (2023). Promoting Critical Thinking through Socratic Questions in Health Sciences Work-Integrated Learning. International Journal of Learning, Teaching and Educational Research, 22(6), 137-151. DOI: https://doi.org/10.26803/ijlter.22.6.8
Hu, Z. & Venketsamy, R. (2023). Assessment in a health science programme at a South African University: views and experiences of students. Journal for the Education of Gifted Young Scientists, 11(2), 211-224. DOI: http://dx.doi.org/10.17478/jegys.1264118
Hu, Z. & Razlog, R. (2023). The use of game-based learning to enhance student engagement in the acupuncture programme: South African students' opinions. Journal for the Education of Gifted Young Scientists, 11(2), 113-123. DOI: http://dx.doi.org/10.17478/jegys.1277401
Venketsamy, R., Baxen, E. & Hu, Z. (2023). Student-on-teacher violence in South Africa's Tshwane South District of Gauteng Province: Voices of the victims. African Journal of Teacher Education, 12(1), 49-69.
Hu, Z. (2023). 擦亮中医药这张亮丽的中华文化名片[Polish up the beautiful Chinese cultural representative: Chinese medicine]. People's Daily, 7 Aug 2023.
Hu, Z. (2023). A short review based on the article entitled "Traditional Chinese medicine to improve rural health in South Africa: A case study for Gauteng". Insight – Chinese Medicine, 1-4. doi: 10.18282/i-cm.v6i1.574
Hu, Z., Venketsamy, R. & Pellow, J. (2022). University students' experiences of the teaching and learning of an acupuncture programme: A South African case study. International Journal of Learning, Teaching and Educational Research. 21(12), 107-125. https://doi.org/10.26803/ijlter.21.12.6
Hu, Z. (2022). COVID-19 patient's views and experience of Traditional Chinese Medicine treatment in South Africa. Alternative Therapies in Health and Medicine, 28(7), 65-71. https://pubmed.ncbi.nlm.nih.gov/35648696/
Hu, Z. & Venketsamy, R. (2022). Traditional Chinese Medicine to improve rural health in South Africa: A case study for Gauteng. Health SA Gesondheid, 27(0), a1871. https://doi.org/10.4102/hsag.v27i0.1871
Hu, Z., Venketsamy, R. & Razlog, R. (2022). Exploring health sciences students' experiences of interprofessional education to improve quality learning outcomes. Journal for the Education of Gifted Young Scientists, 10(3), 385-398. DOI: http://dx.doi.org/10.17478/jegys.1126020 (Impact Factor 3.021)
Venketsamy, R., Hu, Z., Helmbold, E., & Auckloo, P. (2022). Implementing the Japanese Lesson Study as a professional development tool in South Africa. Journal for the Education of Gifted Young Scientists, 10(3), 349-362. DOI: http://dx.doi.org/10.17478/jegys.1129982 (Impact Factor 3.021)
Venketsamy, R. & Hu, Z. (2022). School leaders' responsibilities for ensuring safe schools for teaching and learning during COVID-19. Perspectives in Education, 40(2), 3-16. DOI: http://dx.doi.org/10.18820/2519593X/pie.v40.i2.2
Hu, Z. & Venketsamy, R. (2022). Implementation example of TPACK model in health sciences education: Exploring of the students' views on clinical simulation in the acupuncture programme at a South African University. Journal for the Education of Gifted Young Scientists, 10(2), 251-263. DOI: http://dx.doi.org/10.17478/jegys.1092471 (Impact Factor 3.021)
Venketsamy, R. & Hu, Z. (2022). Exploring challenges experienced by foundation phase teachers in using technology for teaching and learning: a South African case study. Journal for the Education of Gifted Young Scientists, 10(2), 221-237. DOI: http://dx.doi.org/10.17478/jegys.1085660 (Impact Factor 3.021)
Venketsamy, R., Scholastica, M. & Hu, Z. (2021). Exploring challenges experienced by teachers teaching number sense in the foundation phase. In M. Qhobela, M.M.E. Ntsohi, & L.G. Mohafa (Eds). Book of Proceedings of the 29th Annual Conference of the Southern African Association for Research in Mathematics, Science and Technology Education (pp. 154-168). Lesotho: SAARMSTE.
Venketsamy, R., Smart, L. & Hu, Z. (2021). Creating and leading a learning environment in diverse Foundation Phase classrooms in a South African school. Journal for the Education of Gifted Young Scientists, 9(4), 349-364. DOI: http://dx.doi.org/10.17478/jegys.1012179 (Impact Factor 3.021)
Venketsamy, R., Hu, Z. & Beyer, M. (2021). Teacher experiences of learner experiences of learner retention in the foundation phase and its effect on learners' academic progress and social development. In M. Chitiyo, Seo, byung-In & U.I. Ogbonnaya (Eds). Book of Proceedings of the 9th edition of South Africa International Conference on Education (SAICEd 2021) (pp. 1-12). African Academic Research Forum. 18-19 November 2021. ISBN 978-0-620-97133-1
Zheng, X., Luo, J., Wei, S., Wu, J., Ye, Z., Chen, W., Lin, N., Hu, Z. (2015). 高血压患者人迎脉Wave Intensity 与脉象参数的相关性研究 [Correlation research of Renying pulse wave intensity and pulse condition parameters in the patients of hypertension]. World Journal of Integrated Traditional and Western Medicine, 0(12), 1688-1692. (Non-refereed publications)
Luo, J., Zheng, X., Hu, Z., Wu, J., Wei, S., Ye, Z., Chen, W. Lin, N. & Li, J. (2014). Relationship between Renying pulse augmentation index and Cunkou pulse condition in different blood pressure groups. Journal of Traditional Chinese Medicine, 34(3), 279-285.
Hu, Z., Hu, Y., Hang, X., Zheng, X. et al. (2014). 针药并用治疗呕吐1例 [Heal vomiting with both herbal medicine and acupuncture]. Journal of Practical Traditional Chinese Medicine, 30(7), 659-660. (Non-refereed publications)
Hu, Z. (2014). 针药并用治疗频繁呕吐 [Stop frequent vomiting using herbal medicine & acupuncture]. China News of Traditional Chinese Medicine, 2014-2-28. (Non-refereed publications)
Hu, Z., Zheng, X., Xue, S. & Hu, Y. (2011). 小柴胡汤的临床应用进展 [Clinical application progress of Xiao chai hu decoction]. Modern Journal of Integrated Traditional Chinese and Western Medicine, 20(2), 254-256. (Non-refereed publications)
Hu, Z., Zheng, X. & Xue, S. (2010). "透热转气"临证应用 [Clinical application of 'Inducing Heat into Qi Phase']. Research in Traditional Chinese Medicine,23(10), 58-60. (Non-refereed publications)
Hu, Z. (2010). 中医科研≠西医化翻译 [Research in traditional Chinese Medicine ≠ Simple translation into western medicine]. China News of Traditional Chinese Medicine, 2010-6-18. (Non-refereed publications)
Hu, Z., Zheng, X. & Xue, S. (2010). "入营犹可透热转气"发微 [Ru ying you ke inducing Ying Heat into the Qi Phase' Elucidation of the Subtleties]. Journal of Practical Traditional Chinese Internal Medicine, 24(11), 27-28. (Non-refereed publications)