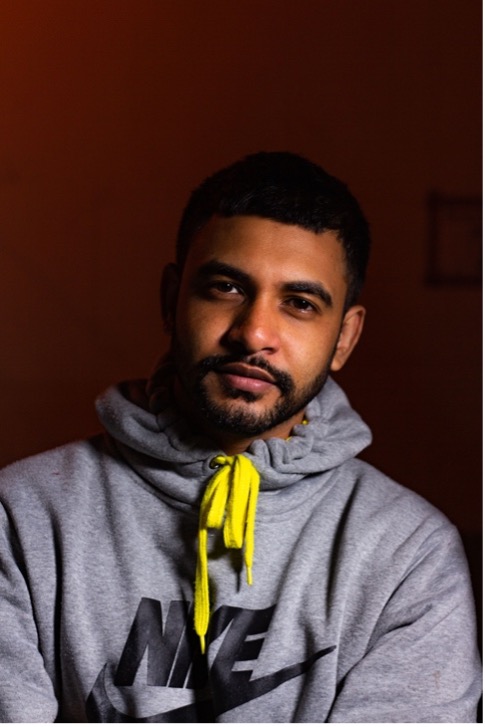 Lecturer
Name: Sachin Narain
Location: 183, FADA Building Bunting Road Campus Bunting Road Campus
  Staff Members
Contact Details:
Tel: +27(0)11 559 1501
Email: sachinn@uj.ac.za
About Sachin Narain
Module Leader: New Media Studies
Lectures In:
New Media Studies I & II
Art Film & Videography III
Qualifications: NDip (Fine Art) [UJ], Btech (Fine Art) [UJ], BA Hons (Film & Television) [Wits], MA (Film and Television) [Wits]
Short Biography:
Sachin Narain, (born April 12, 1995), is a South African filmmaker and university lecturer. He often deals with social commentary in his work and films. Commenting on political issues that affect South Africans and reflects on the socio-economic situation in the country.
From his time as a visual artist using video as a medium, his work explored socio-economic inequalities through his city, Johannesburg South. An extension of which is explored through his films which explore themes of community, politics, and social justice issues.
Early work:
In 2018, Sachin Narain exhibited a body of work at Constitutional Hill which consisted of various digital prints and a Video Art Music inspired piece. In 2019, he was nominated for Best Cinematography at the Wits Film & Television awards. In the same year, he was accredited as sound engineer for the award-winning student short film "Moya". In 2020, he was voted as Top 50 for the Musicbed Challenge with the short documentary "Community", which was part of the Lift-Off Sessions official selection. He ranked Top 6 for the Tomorrow Unlocked Film challenge. In 2021, Sachin Narain collaborated with Cansa and Tymeless Neccesity Hair for a four-part short format documentary. Sachin Narain ventured into the world of music video by working on "Danger" a music video for South African Pop star Rowlene. His 2022 short films, "Insurrection" and "Shiela" are produced by his joint production company "Auteur Productions" which is a business venture with long-time collaborator, filmmaker, and friend Chalé Darwin.
Apart from his filmmaking ventures, Sachin Narain is a lecturer at the University of Johannesburg, educating students about Art Films through the module New Media Studies. The venture is to find a common ground between film and the gallery space. How can artists work in a hybrid space that captures translates from visual literacy to storytelling. Allowing students the space to explore social justice issues through a filmic medium while also expanding their artistic toolkit. Sachin Narain also works under film producer Shaun Naidoo and 33 Films, his work extends to the set of "Soweto Blaze", an upcoming Netflix film (2022).
Exhibition and Festivals
2023    Lift-Off Sessions Pinewood Official Selection (Insurrection)
2022    Lift-Off Global Network (Insurrection)
            Serbest International Film Festival – Quarter Finalist (Community)
2021    Lift-Off Sessions London Official Selection (Community)
2020    MusicBed Reopen Challenge – People's Choice Winner (Community)
            Tomorrow Unlocked – Winner
            Bokeh Film Festival – Top 8 National (A Zawjan's Story)
2019    Wits Film Awards – Best Cinematography Nomination
            SAFTA Winner – Student Film of the Year (MOYA) Accredited as Sound Engineer
            RapidLion Winner – Student Film of the Year (MOYA) Accredited as Sound Engineer
2018    Con Hill Group Art Exhibition