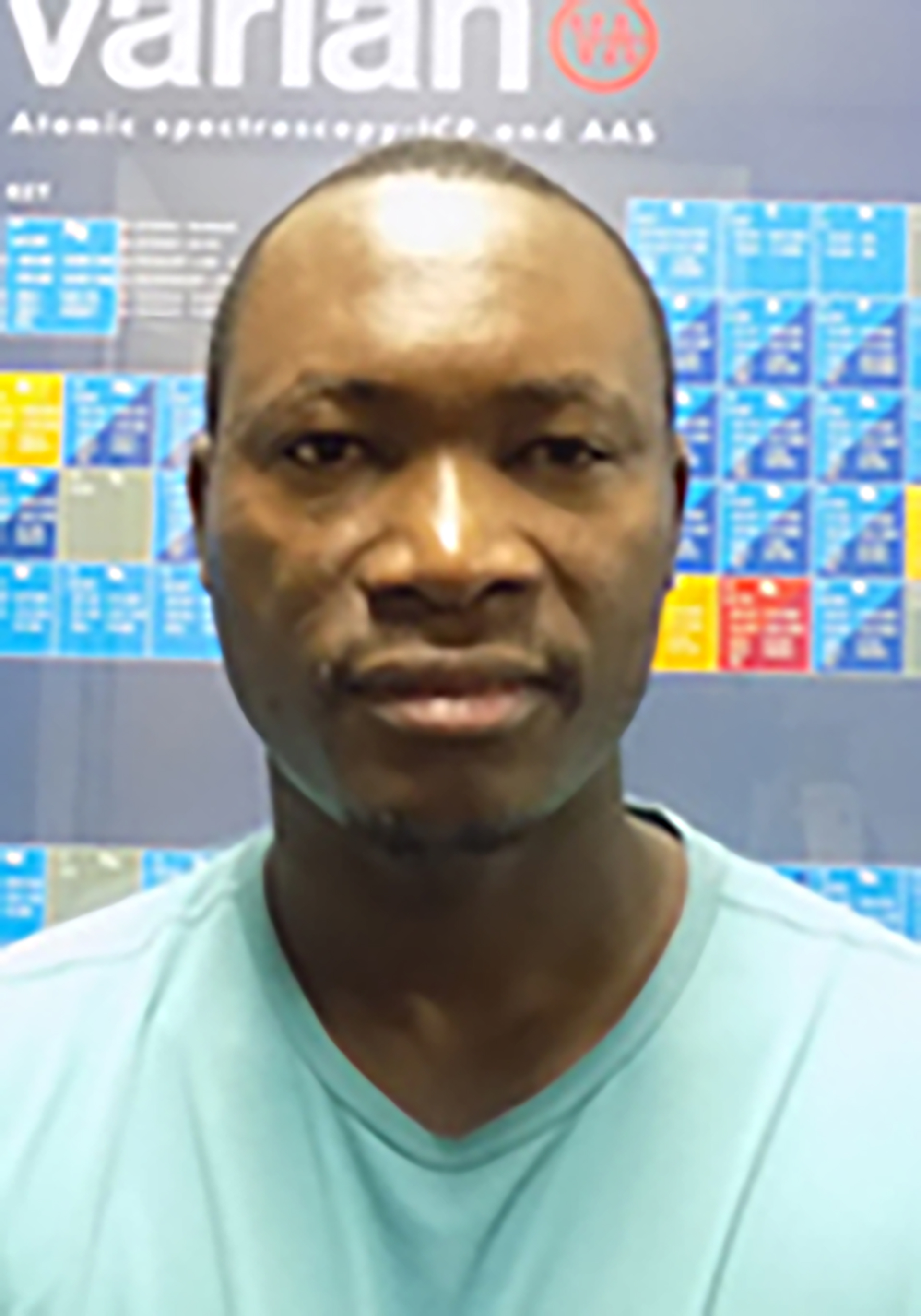 Senior Instrument Scientist
Name: Mutshinyalo Nwamadi
  Staff Members
Contact Details:
Tel: +27 (0) 11 559 2358
Email: 
About Mr Mutshinyalo Nwamadi
Qualifications
2006
MSc (Organic Chemistry), University of South Africa
Thesis: "Synthesis and further studies of chemical transformation of the 2-aryl-3-halogenoquinolin-4(1H)-one derivatives".
2003
BSc Hons (Chemistry), University of Limpopo (Medunsa Campus)
2002
BSc (Chemistry and Biochemistry), University of Venda
Employment
2012 to date
Senior Instrument Scientist, University of Johannesburg
Responsibilities
Day-to-day interactions with graduate students and post-docs to provide guidance on the NMR technologies. Working closely with diverse group of investigators, providing 1D and 2D NMR analytical data of high quality and responsible for training new users and interacting with vendors.
2009 – 2011, Chief Technician, University of Fort Hare
2006 – 2008, Scientist, CSIR
Publication
M.J. Mphahlele, M.S. Nwamadi, P. Mabeta, J. Heterocyclic Chem., 2006, 43 (2), 255–260.
Professional Societies
South African Chemical Institute
South African Council for Natural Scientific Professions
Postal Address
Spectrau
University of Johannesburg, APK Campus
PO Box 524
Auckland Park
2006
South Africa