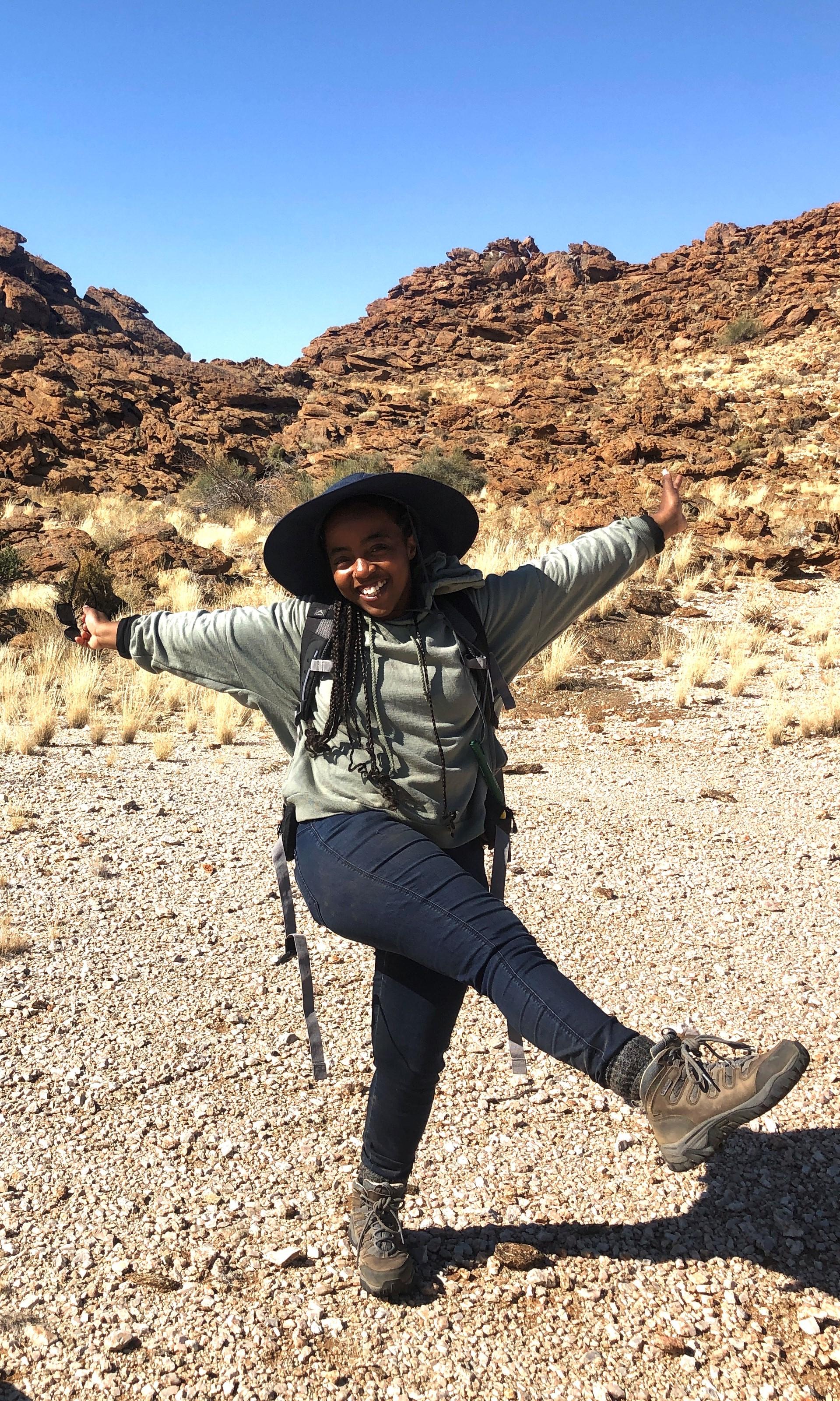 PhD student
Name: Minenhle Maphumulo
Location: C1 Lab 438 Auckland Park Kingsway Campus
  Staff Members
Contact Details:
Tel: +27(11) 559 4738
Email: minniem@uj.ac.za
Minenhle is currently a PhD candidate in geology at the University of Johannesburg and holds an MSc geology degree from the University of Johannesburg, a BSc (honours) and BSc degree also in geology from the University of KwaZulu-Natal. She has 4 years tutoring/demonstrating experience in modules related to mineralogy, geochemistry and overall igneous petrology. She also has experience with the use of analytical equipment such as EPMA, ICPMS, XRD and the optical microscope. She has gained field exposure in the form of field trips, from her undergraduate studies to her current PhD.
Project title:
Source of NYF pegmatites in the Orange River pegmatite belt
Supervisor:
Prof. M.A. Elburg
Co-Supervisors:
Dr. C. Ballouard, Dr. M. Mayne 
Research interests:
Mineralogy, geochemistry, igneous petrology, pegmatites and granitoid rocks
Previous academic work:
MSc thesis (2021, unpublished): Mineralogical and geochemical characterisation of mineralised and regular NYF-type pegmatites from the Namaqualand pegmatite belt, Northern Cape, South Africa. University of Johannesburg, pp 137.
Honours thesis (2017, unpublished): The geochemistry and petrology of melt generation related to the Anhalt Granitoid Suite in the Piet Retief area, Mpumalanga, South Africa. University of KwaZulu-Natal, pp 51.
Achievements:
Presented at the 2023 Geocongress in Stellenbosch
Attended the 2023 Mining Indaba (Youth Development Programme)
Represents the UJ Geology department during panel discussions with SABC News (Its Topical)
Connect with Minenhle on LinkedIn