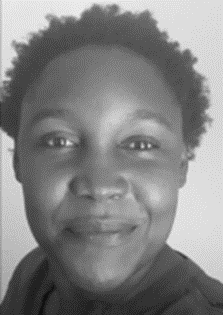 Dr Namakula is a Postdoctoral Research Fellow at the SARCHi Chair for Teaching and Learning, University of Johannesburg. She holds a PhD in Education from the University of the Witwatersrand. Her research interests are on access to higher education, academic literacy support and development in higher education and teacher development in early child development. Prior joining the university of Johannesburg, Halima has been tutoring for Education studies 1-4 on the B. Ed programme at Wits School of Education. She was also involved with the Wits School of Education Writing centre from 2016-2017 as a writing consultant.
List of Publications
Namakula, H., Kadenge, E. and Sayah, S., B. (2023). From 'business as usual' to 'business unusual': Online academic literacy development for education students during the Covid-19 pandemic. Perspectives in Education, 41 (3), 50-63.
Namakula, H. and Kadenge, E. (in Press). Academic support in the face of the Covid-19 pandemic: peer tutors' resilience at the Wits School of Education Writing Centre. Journal of Educational Studies