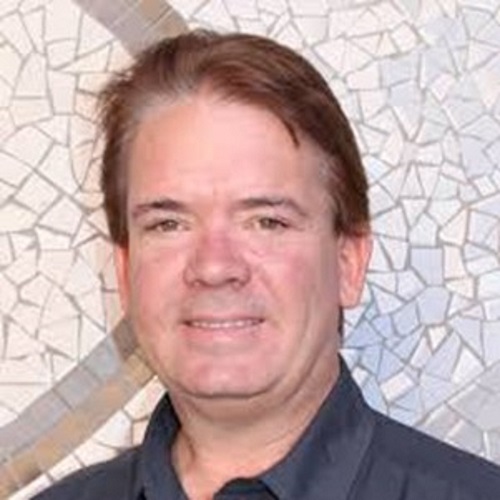 About Dr. Garth Benneyworth
Head of Department, Heritage Studies, Sol Plaatje University. 
Dr Garth Benneyworth is Head of Department: Heritage Studies at Sol Plaatje University. 
His PhD research was on the black concentration camps of the South African War. From 1999 to 2018, he located 13 of these historic camp terrains and pioneered the first ever-archaeological surveys on such camps in South Africa. He specialises in War Studies and the Heritage of Conflict with a focus on the Armed Struggle of the Liberation Movements and the South African War. 
Dr Benneyworth has extensive experience in the global Heritage Sector and developed and curated numerous exhibitions including the Nelson Mandela National Museum, Liliesleaf: A Place of Liberation, Chief Albert Luthuli Museum, Magersfontein Battlefield Museum and the Voortrekker Monument. 
A member of several professional and academic organisations, he serves as the current Chairperson of the Council for the War Museum of the Boer Republics; as Director on the Board of Directors of the Moral Regeneration Movement; and is a Member of the Institute of Directors of Southern Africa. 
He holds three trademarks and patents in the fields of business management, business administration, project management, business research, history, archaeology, natural, urban, heritage and tourism environments and places of cultural significance. Having worked globally in business and consulting since 1989, he joined SPU in 2014 to pursue an academic career.

Selected Publications
Benneyworth, Garth. "Armed and Trained: Nelson Mandela's 1962 Military Mission as Commander in Chief of Umkhonto we Sizwe and Provenance for his Buried Makarov Pistol",  South African Historical Journal, 63, 2011, pp. 78-101. 10.1080/02582473.2011.549375. 
Benneyworth, Garth and  Lourenço C Pinto. "Sol Plaatje University as a case study for decoloniality : object-based learning as applied to heritage studies", South African Museums Association Bulletin, 41(1), 2019, pp. 1-9. 
Benneyworth, Garth. "Trojan horses: Liliesleaf, Rivonia (August 1962 -11 July 1963)", Historia, 62(2), 2017, pp. 68-86. ISSN 2309-8392 
Benneyworth, Garth. "Bechuanaland's Aerial Pipeline: Intelligence and Counter Intelligence Operations against the South African Liberation Movements, 1960–1965", South African Historical Journal, 70(1), 2018, pp. 108-123 
Benneyworth, Garth. "Scandinavia's Magersfontein dead – Their final resting place?" The South African Archaeological Bulletin. 72(206), 2017, pp. 142-147.