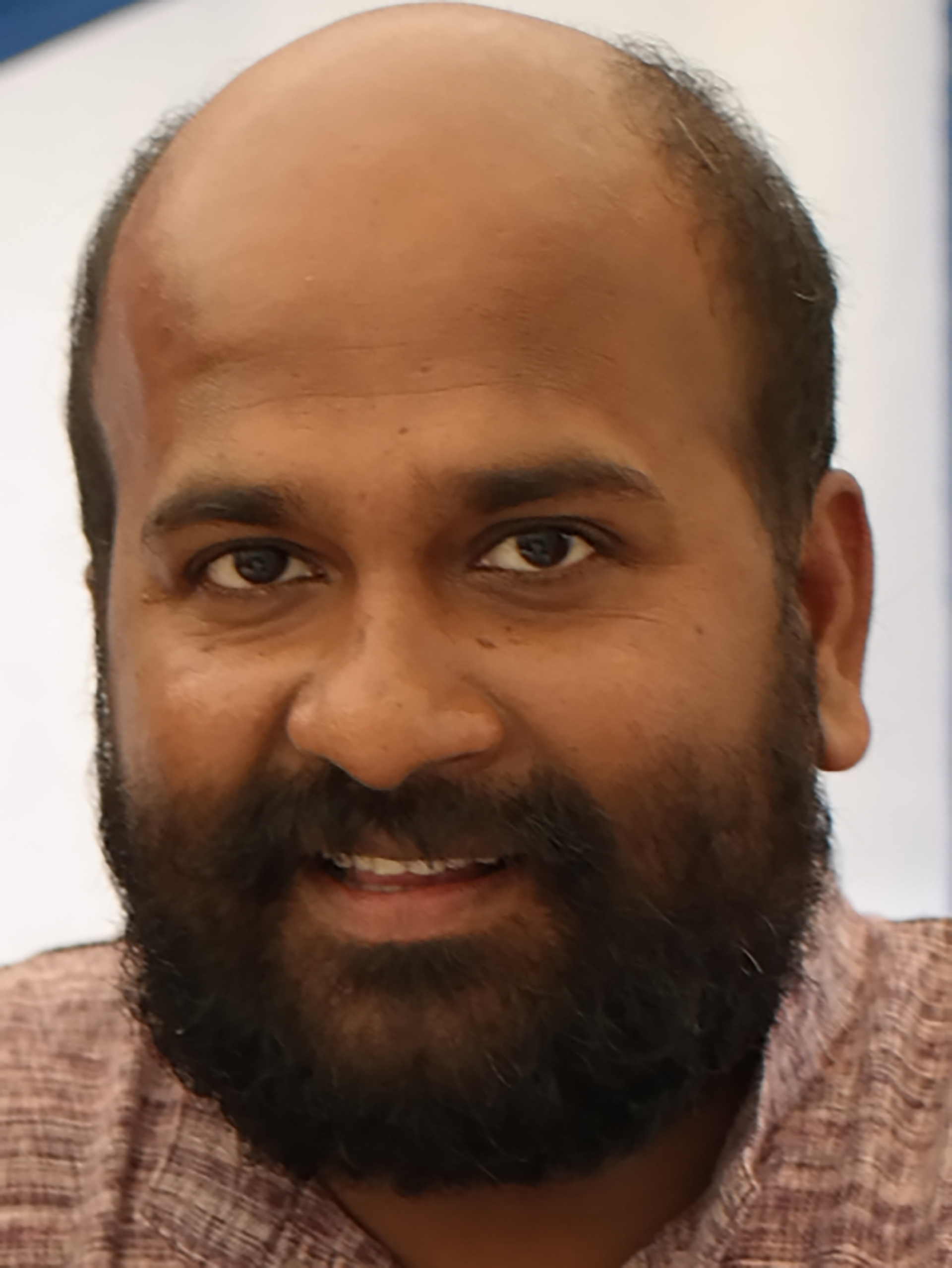 Senior Lec​turer
Name: Sanyasi Sitha
Location: C2-Lab 218 Auckland Park Kingsway Campus
  Staff Members
Contact Details:
Tel: +27 (0) 11 559 4418
Email: ssitha@uj.ac.za
Personal Details
Date of Birth: 12TH July 1976
Nationality: Indian
Marital Status: Married; 1 Child
Qualifications
Ph.D., Chemistry (2005)
Indian Institute of Chemical Technology, Hyderabad, India.
Research Advisor: Dr. K. Bhanuprakash
Research Area: Computational Chemistry
Master of Science, (1999)
Utkal University, Odisha, India
Physical, Inorganic & Organic Chemistry (Specialization)
Bachelor of Science with Honours (1997)
Utkal University, Odisha, India
Chemistry (Major), Physics and Mathematics
Research and Work Experience
From Jan. 2012: Lecturer, Department of Chemistry, University of Johannesburg, South Africa.
Teaching: Physical Chemistry, Quantum Mechanics and Mathematics for Chemistry
Research Area: Computational Chemistry
June. 2008 – Dec. 2011: Postdoctoral Researcher, School of Chemical Engineering, University of the Witwatersrand, Johannesburg, South Africa.
Research Advisor: Prof. Linda L. Jewell
Aug. 2005 – Aug. 2007: Postdoctoral Researcher at Department Chemistry, Boston College, Boston, Massachusetts, USA.
Research Advisor: Prof. Udayan Mohanty
Awards
"Y2" rating from National Research Foundation (NRF) of South Africa, 2010.
Claude Leon Postdoctoral Research Fellowship, South Africa, 2008.
Postdoctoral Fellowship (Funded by National Science Foundation, USA)- Boston College, Boston, MA, USA.
Research Interest
My research is on Computational Chemistry and spans many areas of Chemistry. These include Organic Chemistry, Photo Chemistry, Atmospheric and Interstellar Chemistry, Biochemistry, Dyes and Pigments, Catalysis, Nonlinear Optics and Molecular Electronics, etc. As in these days the interaction between theory and experiment is becoming more and more intimate, my current research focuses on giving theoretical explanation to experimental findings
Research Grants
Incentive Funding (R 40000.00 every year) from 2010 -2015.
Funding of 300000.00 for rated researcher from 2011-2012.
Selected Publications
2010 – 2011
Sitha, S.; Jewell, L. L. "Noncatalytic hydroamination of alkene: A computational study on reaction mechanism." Tetrahedon  66, 3030-3036 (2010).
Sitha, S.; Jewell, L. L.; Piketh, S. J.; Fourie, G. "A quantum chemical calculation of the barrier in the formation of HOSO2 from OH+SO2." Atmos. Environ. 45, 745-754 (2011)
With Nobel Laureate Prof. Steven Chu
Spasic, A.; Sitha, S.; Korchak, M.; Chu, S.; Mohanty, U. "Polyelectrolyte Behavior and Kinetics of aminoacyl-tRNA on the Ribosome." J. Phys. Chem. B, 112, 4161-4163 (2008).
Guo, Z.; Gibson, M.; Sitha, S.; Chu, S.; Mohanty, U. "Role of large thermal fluctuations and magnesium ions in t-RNA selectivity of the ribosome." Proc. Natl. Acad. Sci., 108, 3947-3951 (2011).
Patents
Choudary, B. M.; Jeyalakshmi, K.; Likhar, P. R.; Lakshmikantam, M.; Sreedhar, B.; Bhanuprakash, K.; Sitha, S. "Process for the synthesis of N-substituted beta-amino nitriles through the ring opening of aziridines." US Patent No. US 6906216 B2 (2005).
Postal Address
Department of Chemistry
University of Johannesburg, APK Campus
PO Box 524
Auckland Park
2006
South Africa