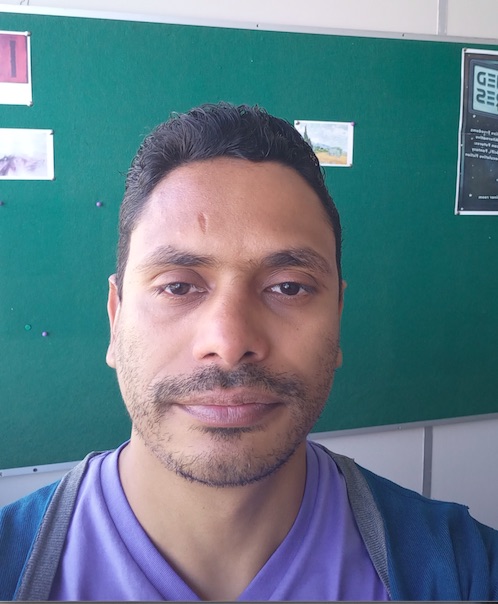 Senior Lecturer
Name: Minesh Dass
Location: B Ring 721A Auckland Park Kingsway Campus
  Staff Members
Contact Details:
Tel: 011 559 3711
Email: mdass@uj.ac.za
Qualifications
PhD, English (Rhodes University)
MA, English (University of Johannesburg)
Teaching and Research Interests
Dr Minesh Dass is a senior lecturer in the Department of English at the University of Johannesburg. He has also taught English literary studies at Rhodes University and theory of literature at the University of South Africa. He has published work on notions of home and belonging in South African post-apartheid writing, and on university institutional culture. His current research focuses on methods of literary analysis and their applicability to South African cultural study. Minesh Dass is also currently acting as an affiliate and ex-vice-principal investigator of the Urban Connections in African Popular Imaginaries (UCAPI) Project funded by the Andrew W. Mellon foundation and hosted by Rhodes University. The research is concerned with popular modes of representation and interpretation, and specifically with the ways in which local specificities and global imaginaries are articulated through popular genres. It seeks to engage critically with various knowledge productions that are embedded in local cultural forms. The project is designed to increase capacity and research on African popular culture. It is a collaborative endeavor that seeks to strengthen associations between scholars across the African continent.
Selected Publications
Journal Articles
2022. "The Circularity of Integrity, and the Politics of Complicity in Thando Mgqolozana's Unimportance." Forthcoming in Research in African Literatures
2020. "Introduction: Reading Post-Apartheid Whiteness." Journal of Literary Studies. 36.4: 1-8. Co-authored with Any Carolin and Bridget Grogan.
2018. "Niq Mhlongo Told us #FeesMustFall, or Why the Surface Matters in Dog Eat Dog." English in Africa. 45.3: 119-38.
2017. "'Wishy-washy liberalism' and 'the art of getting lost' in Ivan Vladislavic's Double Negative." English in Africa. 44.3: 9-30.
2017. "'All just surface and veneer:' The Challenge of Seeing and Reading in Ishtiyaq Shukri's I See You." Safundi.18.4 (October).
2017. "Cosmopolitanism and the Unfollowable Routines and Rituals in Ishtiyaq Shukri's The Silent Minaret." Journal of Literary Studies. 33.1: 94-107.
2011. "'Amanuensis' and 'steatopygia': the complexity of 'telling the tale' in Zoë Wicomb's David's Story." English in Africa. 38.2: 45-60.
2011. "'A place in which to cry'": The place for Race and the Home for Shame in Zoё Wicomb's Playing in the Light." Current Writing. 23.2: 137-46.
2009. "Narrative miscegenation in Zoë Wicomb's David's Story." Scrutiny2. 14.2: 72-86.
2004. "Response and Responsibility in Phaswane Mpe's Welcome to Our Hillbrow." Alternation. 11.1: 165-85.
Book Chapters
"Making Room for the Unexpected: The University and the Ethical Imperative of Unconditional Hospitality." Being at Home: Race, Institutional Culture and Transformation at South African Higher Learning Institutions. Ed. Pedro Tabensky and Sally Matthews. Pietermartizburg: UKZN Press, 2015. 99-115.
(with Mike Marais). "Reading Unreadable Lives: Precarity in Ken Barris's What Kind of Child and Ishtiyaq Shukri's The Silent Minaret." Security and Hospitality in Literature and Culture. Ed. Emily Ridge and Jeffrey Clapp. London: Routledge, 2016. 127-40.
Book Reviews
Rev. Beyond the threshold: Explorations of liminality in literature. Ed. Hein Viljoen and Chris N. van der Merwe. English Academy Review 30:1: 124-28.