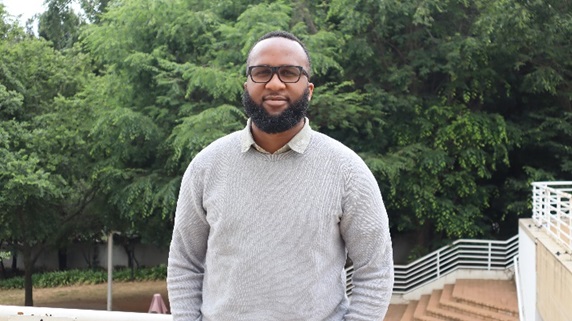 Gbenga is a Post Doctoral Research Fellow at the DSI/NRF Trilateral Chair in Transformative Innovation, the Fourth Industrial Revolution, and Sustainable Development, based at the College of Business and Economics (University of Johannesburg). Trained as an Electrical Engineer, he holds a Masters degree in Electronics and Microelectronics from the Tomsk Polytechnic University, Russia, and a doctorate in Electrical Engineering from the University of Cape Town, South Africa. He is a member of the Institute of Electrical and Electronics Engineers (IEEE).
Research Interest:
His research work focuses on alternative and renewable energy solutions, specialising in innovation in energy systems, energy economics, energy policy, and energy transitions, especially in Africa.
Besides his academic work:
Gbenga is an active member of the Randburg Rotary Club where he is actively involved in community development projects and giving back to the community.
Publications
Apata, O., Bokoro, P. N., & Sharma, G. (2023). The Risks and Challenges of Electric Vehicle Integration into Smart Cities. Energies, 16(14), 5274.
Apata, O. (2023). Overview of Current Development and Research Trends in Energy Storage Technologies. Energy Storage Technologies in Grid Modernization, 1.