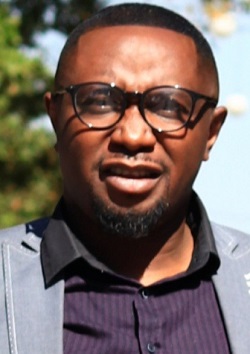 Post Doctoral Research Fellow
African Centre for Evidence
Name: Emmanuel Rowlands
Location: Johannesburg Business School (JBS), 4th Floor Johannesburg Business School
  Staff Members
Contact Details:
Tel: 011 559 1909| 0842044176
Email: rrowlands@uj.ac.za
About Dr. Emmanuel Rowlands
Research Interest
Dr Emmanuel Rowlands's research interest is centred around two nodes: intimate partner violence on the one hand and critical men and masculinity studies on the other.  Much of his thinking, writing, research, and public engagement actions are shaped directly or indirectly by these two fields of inquiry. His writings and engagements are critical to advancing social justice and empowering gender-based violence practitioners in South Africa. He values using non-academic mediums like radio shows to disseminate his scholarly work.
Education:
Doctor of Philosophy in Sociology, University of Johannesburg, Gauteng, South Africa
Master of Industrial Sociology and Personnel Management, Imo State University, Nigeria
Bachelor of Sociology, University of Port Harcourt, Rivers State, Nigeria
My list of publications

Book:
Rowlands, E., .2023. Male Powerlessness: Men and Intimate Partner Violence (in production), UJ Press: Johannesburg.
Journal articles:
– Rowlands, E., 2022. Hegemonic masculinity and male powerlessness: A reflection on African men's experiences of intimate partner violence. South African Review of Sociology, 52(1), pp.24-39.
– Rowlands, E., 2021. "She is trying to control me": African men's lived experiences of intimate partner violence in Johannesburg. Gender and Behaviour, 19(3), pp.18305-18315.
– Rowlands, E., 2022. Autoethnography, reflexivity, and insider researcher dynamics: reflections on investigating violence against men in intimate relationships. African Sociological Review/Revue Africaine de Sociologie, 26(1), pp.6-25.
– Rowlands, E., 2022. Constructing Victimisation as Masculine Honour: Men and Intimate Partner Violence in Johannesburg. Critical Arts, pp.1-16.