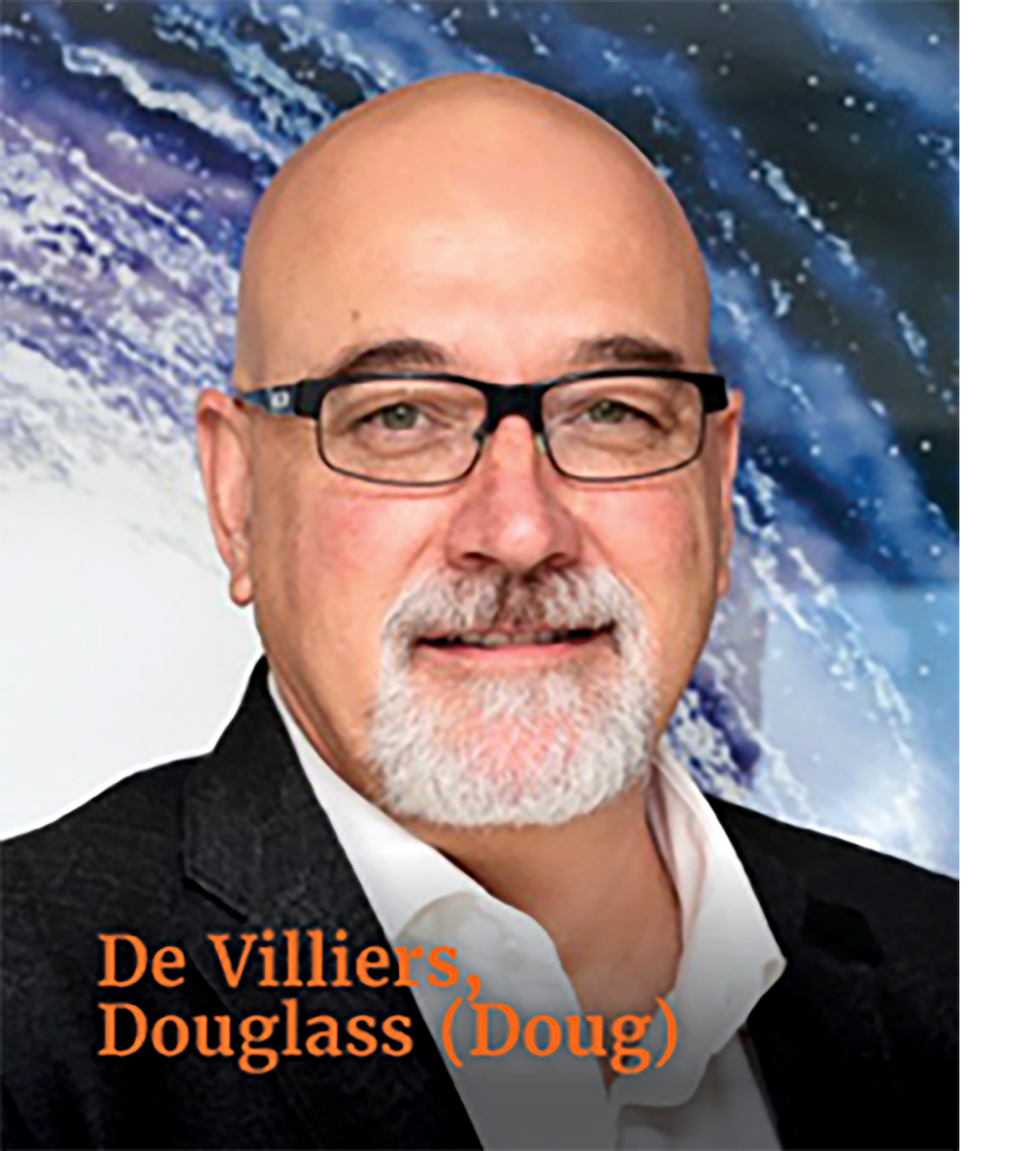 About Douglass (Doug) De Villiers
Having previously led and owned South Africa's top strategic and creative consultancy – Interbrand Africa, Doug is well regarded as one of Africa's leading brand marketing experts, and has led the development and growth of many of the country and continents high performing brands.
Doug is a CM(SA) with a background in economics, industrial psychology, international business and marketing. He has held an executive faculty position at Strathmore Business School since 2007, where he regularly lectures on "the Business of Brands". He is also a regular lecturer on digital marketing at the Deloitte Alchemy Business School.
Doug has also guest lectured at the Fletcher School, Oxford Said Business School, GIBS, UJ, UNW, Vega and Bentley Business School, and has participated and delivered multiple panels on Business and Branding in Africa at Oxford's Said Business School and Harvard Business School Africa week.
A regular media commentator on marketing, Doug has also authored multiple papers on business and branding, and was a contributing author to the book "Doing Business in Africa" (Games,2012,Penguin). Doug recently led the brand, advertising, marketing and commerce offering as a Director of Deloitte Consulting Africa. He was also an Advisory Director of the New York based global International Trademark Association (INTA) where he co-Chaired the special taskforce on Brand Valuation. The resulting report was released in April 2020 as the definitive guide for INTA members regarding the practice of brand valuation.
Doug was also a long-serving Director of the South Africa Marketing Association (MASA). He is the owner of Fastrack, a leading digital agile integrated marketing consultancy and is an Associate Professor of Practice at UJ's Johannesburg Business School (JBS).