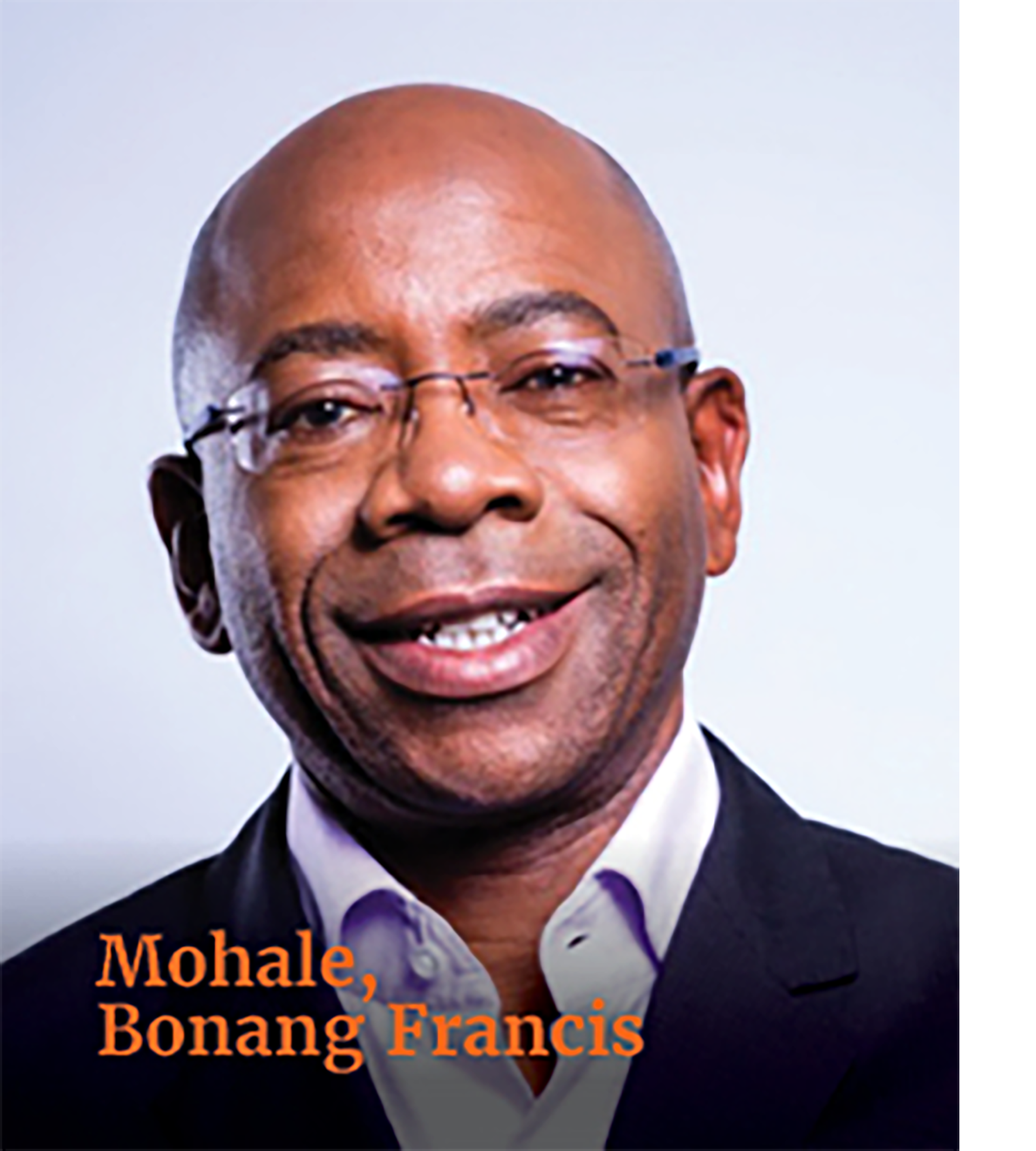 About Bonang Francis Mohale
Bonang is the Chancellor of the University of the Free State, Professor of Practice at the Johannesburg Business School (JBS), Chairman of both The Bidvest Group Limited and SBV Services, and is a member of the Community of Chairmen in the World Economic Forum.
He is a highly respected South African businessman, who is known as much for his patriotism and his active role in seeking to advance the country's interests.
He is the past president of the BMF and Author of the best-selling book, 'Lift as You Rise', launched in November 2018, a compilation of some of his spoken and written words in which Mohale reveals the issues he is passionate about – among them leadership, transformation, social justice, people development, constructive collaboration and integrity.
Bonang was the Chief Executive Officer of Business Leadership South Africa (BLSA) until 30 June 2019 – a forum which brings together the leadership of South Africa's most successful and influential big business and multinational investors to exchange ideas, facilitate effective dialogue with government and other stakeholders, and advocate for pro-business, economically sustainable policies and programmes. Prior to joining BLSA, Bonang ended a distinguished term as Vice President, Upstream and Chairman of Shell Oil Products Africa (SOPAF) on the 30 June 2017.
Bonang, who originally studied to be a medical doctor, has had a distinguished career at the helm of and in leadership roles at several major South African and multinational companies; including Otis Elevators, South African Airways (SAA), Sanlam Limited and Tsebo Outsourcing's Drake & Scull Integrated Facilities Management. He currently serves on the Boards of Swiss Re Africa Limited and Rand Merchant Bank Limited (RMB).
Bonang has an impressive track record of building successful companies, delivering results and making significant advances in transformation in the companies he has been privileged to lead. He is a change agent, defender of democracy, social justice activist and has been a vocal, courageous and active proponent of transformation since the 1980s, and played a leadership role in the Black Management Forum (BMF) for over 33 years, where he was the president.
Recognition Awards:-
Awarded the Free Market Foundation "Luminary Award for 2019" – In recognition of the outstanding courage and integrity he has displayed, through difficult times, in his contributions to the business community and for defending the rights of all South Africans.
Winner of the Forbes Woman Africa Male Gender Advocate Award for 2019
BMF Lifetime Achievement Award in March 2019
Awarded "The Momentum Friendship Blazer" as recognition for being the 'first RSA Nation Building Champion' in 2015.
Winner of both the Country (RSA) and Regional (SADC) "TITANS – BUILDING THE NATION" 2014 CEO Magazine Awards.
Bonang was conferred with an Honorary Professorship in Marketing Management by the University of Pretoria, where he serves on their Advisory Council since 1992.
2012 IPM CEO of the Year.
SA Facilities Management Association 2007 'PERSONALITY OF THE YEAR'
1997 Black Management Forum's (BMF) MANAGER OF THE YEAR.
Received the PRESIDENTIAL AWARD for his "Servanthood in South African Industry and the Economic Empowerment of Previously Disadvantaged Individuals" – 2001.