Research Centre for Plant Metabolomics
Home » Faculties of Science » Departments » Biochemistry » Research »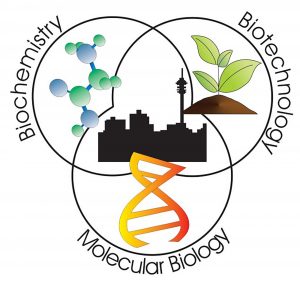 GROUP LEADERS:
​​The primary objective of the research is to investigate the biochemical basis of inducible defense responses in crop plants towards pathogenic organisms to be able to manipulate the process to enhance natural disease resistance and to induce crop protection through measures that are benign to the environment. The focus of the research is on plant and microbial biochemistry, especially with regard to the complex plant : microbe interactions between plants and their pathogens that might lead to either disease or resistance depending on the perception capacity of the plant. The induction of defense-related genes and the immunization of plants against diseases that result in induced or acquired resistance are investigated. The aim is to develop novel strategies for crop protection, to complement traditional plant breeding efforts and to reduce the expense and environmental costs of reliance on conventional pesticide treatments.
Fields of Interest: Plant Biochemistry and Molecular Biology, Agricultural Biotechnology, Crop Protection.
Areas of Expertise: Molecular Biology, Transcriptomics, Proteomics, Metabolomics, Plant Tissue Culture.
Specialization areas: Secondary Plant Metabolism, Defense Responses of Plants, Innate Immunity, Plant : Pathogen Interactions, Adaptation Mechanisms of Plants to Environmental Stresses.
Specific Approaches: Metabolic Control, Signal Molecules, Signal Transduction Mechanisms, Gene Activation, Regulation of Gene Expression.
AVAILABLE SPECIALISED EQUIPMENT
GC-FID, HPLC-PDA, GC-MS, NMR
UPLC-MS, GC-MS and MALDI-TOF MS
FLOW CYTOMETER
HIGH-RESOLUTION MELT GRADIENT REAL-TIME PCR​
COLLABORATIONS​
Prof. T. Nürnberger and Dr. B. Kemmerling, Centre for Molecular Plant Biology, University of Tübingen, Germany.
Prof. A. Molinaro, Department of Organic Chemistry and Biochemistry, University of Naples Federico II, Naples, Italy.
Prof. J. Durner, Institute for Biochemical Plant Pathology, Helmholtz Zentrum, München, Germany.
Prof. P. Steenkamp, Bio-sciences, CSIR, South Africa.
Dr. D. Oelofse, Agriculture Research Council, South Africa.
CURRENT GROUP MEMBERS
NAME​
RESEARCH AREA
POSTDOCTORAL FELLOW
​
Arnaud Djami-Tchatchou
miRNAs operative in the response of Arabidopsis thaliana to bacterial LPS.
PhD STUDENTS
​
Fidele Tugizimana
​Metabolomics:
Lerato Matsaunyane (ARC)
​Transcriptomics: Genomic and transcriptomic analysis of transgenic potato.
MSc STUDENTS
​
Tarryn Finnegan
​Metabolomics: Profiling the metabolic response of Arabidopsis thaliana cells in response to LPS.
John Sherwood
​Transcriptomics: Transcriptional profiling of genes up-regulated in Arabidopsis following elicitation with ergosterol using ACP-DDRT-PCR.
Maureen Baloyi
​Proteomics: Microdomains and their role in MAMP perception and defence responses in Arabidopsis thaliana.
Robyn Klemptner
​Proteomics: Comparative enrichment of phosphopeptides from A.thaliana using traditional and novel dendrimer-based technologies.
Cornelius Vilakazi
​Proteomics and Lipidomics: Proteomic and lipid analysis of detergent-resistant microdomains following ergosterol elicitation in Arabidopsis thaliana.
Katlego Riet
​Metabolomics: Phytohormone profiling in specific plant : microbe interactions.
Msizi Mhlongo
​Metabolomics: Metabolic profiling of induced changes in plant metabolism in response to priming agents.
HONS STUDENTS
​
Efficient Ncube​
​Metabolomics: Sesquiterpenoid phytoalexins in Centella asiatica.
Samantha T

​Metabolomics: Profiling the response of Arabidopsis thaliana to azelaic acid and pipecolic acid.

Nikita Da Camara
​Proteomics: Proteome analysis of isonitrosoacetophenone-treated plant systems.
Thembisile Khoza
​Lipidomics: Lipid analysis of detergent-resistant membrane domains in A. thaliana, and their participation in MAMP perception and defense responses.
PREVIOUS POSTGRADUATE STUDENTS:
PhD STUDENTS
2002 – L.A. Piater
Identification and characterisation of mitogen activated protein kinases in leaf tissue of Nicotiana tabacum in response to elicitation by lipopolysaccharides.
2003 – D. Oelofse
Molecular strategies towards anthracnose resistance in lupin. (co-supervisor)
er
Differential proteomic analysis of lipopolysaccharide-responsive proteins in Nicotiana tabacum
2009 – N.M. Sanabria
Molecular characterization of an LPS-induced S-domain receptor-like kinase (SRK) from Nicotiana tabacum.
2010 – S. Phillips
Molecular characterization of three defense-related genes in Gossypium hirsutum induced by elicitors from Verticillium dahliae. (co-supervisor)
2013 – N.E. Madala
Metabolic studies of biotransformation-related changes in plant metabolism in response to isonitrosoacetophenone treatment.
2013 – J.T. James
Manipulation of triterpene metabolic pathways in Centella asiatica by methyl jasmonate.
MSc STUDENTS
2000 – H.S. Coventry
Induced defence responses in plants by bacterial lipopolysaccharides.
2002 – I.B. Gerber
Perception responses of Nicotiana tabacum cells towards bacterial lipopolysaccharides.
2002 – J.A. van der Merwe
Cloning and characterization of the orfx gene from Nicotiana tabacum cells.
2003 – N.M. Sanabria
DDRT-PCR analysis of lipopolysasccharide induced gene expression in tobacco cells.
2003 – M. Zwiegelaar
DDRT-PCR analysis of defense-related gene induction in cotton, Gossypium hirsutum.
2004 – L. Liebenberg
Evaluation of biologically active compounds in Coleonema album.
Roux
Phosphoprotein changes in Arabidopsis thaliana cells in response to elicitation by lipopolysaccharides.
2006 – A. Jones
The relationship between Hsp70 accumulation, cell death and ROS in suspension-cultured tobacco cells exposed to LPS from Ralstonia solanacearum. (co-supervisor)
2007 – G. Rautenbach
The low potential bioleaching of chalcopyrite using Ferroplasma JTC3. (co-supervisor)
2008 – N. E. Madala
Differential display analysis of LPS induced defense gene expression in Arabidopsis thaliana.
2010 – C. Beets
Induction of camalexin in Arabisopsis thaliana in response to elicitation by lipopolysaccharides
2010 – D. le Noury
Release of volatile compounds by Arabidopsis thaliana cells in response to elicitation by lipopolysaccharides.
2012 – F. Tugizimana
Metabolite profiling of defence-related secondary metabolites in tobacco cells, Nicotiana tabacum, in response to ergosterol, a steroid from fungal membranes.
2013 – S-A. New
In silico analysis of cis elements and expression analysis of selected LPS-responsive RLKgenes from Arabidopsis thaliana
2013 – L.S. Mgcina
Comparison between conventional and quantum dot labeling strategies for LPS binding studies in Arabidopsis thaliana
2013 – M.P. Maake
Differential gene expression in Nicotian tabacum cells in response to isonitrosoacetophenone.