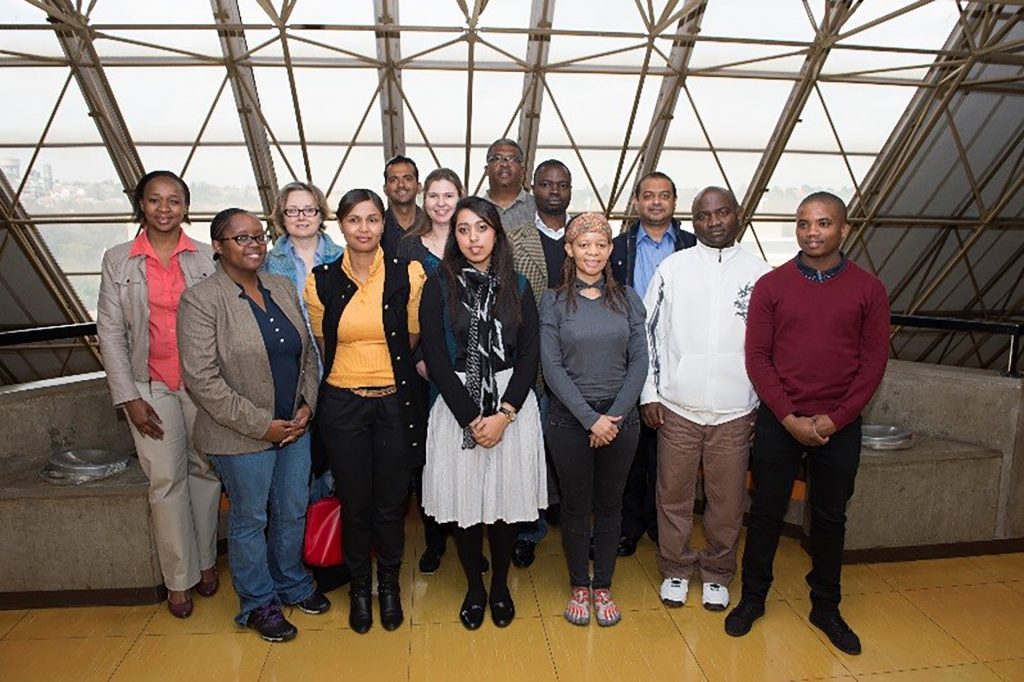 The National Research Foundation (NRF), South African Research Chair Initiative
African Diplomacy and Foreign Policy, University of Johannesburg
About
The NRF SARChI Chair: African Diplomacy and Foreign Policy is a research and post-graduate research and teaching initiative under the aegis of the Faculty of Humanities at the University of Johannesburg. It seeks to respond to the fluctuating state of Africa's international aairs by developing a research and outreach agenda embedded in strong basic and applied primary research. This NRF Chair in African Diplomacy and Foreign Policy is headed up by Prof Chris Landsberg.
The NRF SARChI Chair is committed to engaging in research that bridges the divide between the worlds of theory and practice/decision making. It adopts an inter-disciplinary approach on the nexus between domestic politics and foreign policy, and implements a multi-dimensional research agenda, comprising a focus on South African foreign policy; African diplomacy; African integration at continental, regional and sub-regional levels; and Africa's co-operation with, and search for strategic partnerships with the outside world.
In terms of diplomacy, the emphasis of our work is on investigating the dimensions of African peace and security, development and stability, a continental development agenda, and Africa's international co-operation. This includes issues such as the national challenge of honing and refining South Africa's national interests within its 'African Agenda'; and, the continental challenge of researching Africa's inter-state and international relations with a view to enhancing African agency on the world stage.
The Chair's vision is of being "a Pan-African research and post-graduate development centre of international repute engaging in African challenges through rigorous research in diplomacy and foreign policy" is being gradually borne out through the work of the Chair-holder, Professor Chris Landsberg, and his team at the Centre.
Developing Expertise: Students at the SARChI Chair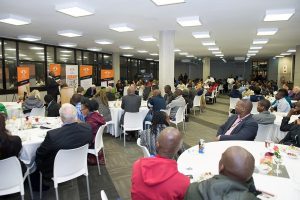 Along with research, outreach and the cultivation of graduate students are key objectives of the Chair. Prof Landsberg, and a Senior Researcher, Dr. Lesley Masters, supervise Masters and Doctoral theses in areas broadly within the scope of African foreign policy, including areas as diverse as the interrogation of the concept of 'hegemony' in the Southern African region, to the analysis of the European Union's relations with the countries of North Africa.
The SARChI Chair has crafted a niche centre for the development of young scholars, preparing students for future positions in academia, think ​tanks, the private sector and government. This includes research and writing seminars where students are provided with the opportunity to engage in debate, build networks, hone their writing skills and are exposed to the a variety of thinking from their peers.​
Opportunities for Post-Doctoral Fellows
In addition to graduate students, the Chair is host to a number of post-doctoral fellows whose work contributes to the vision of the Chair, focusing on areas including the dynamics of conflict in Kenya, the political economy of southern Africa, and the technological aspects of African diplomacy.
Engagement and outreach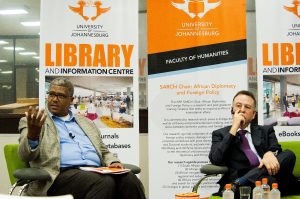 The Chair has hosted a number of high-profile events since its inception in December 2012, including the launch of a book by the leading economist, Raymond Parsons, Zumanomics, an evening with former Robben-Island prisoner, Mr Ahmed Kathrada; Dr. Adekeye Adebajo from the Centre for Conflict Resolution; Adv. Vusi Pikoli; Ambassador Tony Leon; Ambassador James Jonah, former UN Under-Secretary General for Political Affairs. It also hosted the Johannesburg launch of the 2013 UN Development Report, with the UN Resident Coordinator in South Africa, Dr Agostinho Zacarias.
The SARChI Chair also collaborates with a number of prominent South African research institutes, such as the Institute for Global Dialogue (IGD), the Centre for Conflict Resolution (CCR), and TUT's SARChI Chair For African Innovation and Development, and it is consolidating its international links, including in the rest of Africa, Latin America, Asia, and the West.
Vision, Mission and Values
VISION:
A Pan-African research and post-graduate development centre of international repute engaging African challenges through rigorous research in diplomacy and foreign policy​
MISSION:
Informing Africa's transformation and standing in world affairs through the development of high-calibre post-graduates and original and innovative knowledge production
VALUES:
​​​IMAGINATION
Typical behaviours:
Shaping the future
Independent thinking
Cosmopolitan, evolving identity
Ambition and drive
Entrepreneurial approach
CONVERSATION
Typical behaviours:
Learning together from our diversity
Making wise decisions collectively
Meaningful engagement
Mutual respect
Consultative leadership
REGENERATION
Typical behaviours:
Sustainable development through creative contribution
Introspection for renewal
Innovation for the common good
Positive change
ETHICAL FOUNDATION
Typical behaviours:
Treasure academic freedom
Balance in pursuit of knowledge
Act with courage and earn trust
Act responsibly by being fair,
consistent and transparent
Act in the public interest
Actions commensurate with Ubuntu*
*Ubuntu is the capacity to express compassion, justice, reciprocity, dignity, harmony and humanity in the interests of building, maintaining and strengthening the community. Ubuntu speaks to our inter-connectedness, our common humanity and the responsibility to each that flows from our connection.