Welcome to the online home of the UJ Centre for Sociological Research and Practice! (CSRP)
The UJ Department of Sociology is actively engaged in critical social research as well as focusing on sociological practice and the CSRP provides one vehicle for this commitment. The Centre for Sociological Research was founded by the Department of Sociology in 2000. Over the course of the next six years, staff and students of the Department of Sociology produced a range of publications and other research outputs in order to build the centre and billed the centre as a co-host of its regular seminar series. The centre was established to the extent that it could become an independent unit within the University of Johannesburg in 2007. In 2014 the CSR reverted back to the Department of Sociology, and in 2016 it was reconfigured as the Centre for Sociological Research and Practice based in the UJ Department of Sociology.
Executive Board of the CSRP:
Director: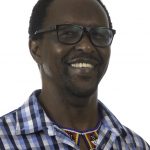 Dr Trevor Ngwane (tngwane@uj.ac.za)
Project Coordinator: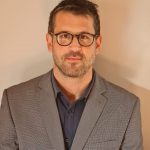 Prof Luke Sinwell  (Lsinwell@uj.ac.za)
The centre is focusing on the following:
Research themes:
Township, shack settlements, and village studies
Labour and social movement studies
Land reform
Racial patriarchal capitalism
Migration and xenophobia
Gender-based violence
Whistleblowing and state capture
Sports mega-projects
Research projects:
'Energy racism?' The South African Electricity Crisis
Empowerment of labour tenants for land restitution in South Africa
Research methodology (decolonial approach):
Unity of theory and practice
Eschew 'extractive' research
Produce socially useful knowledge
Participatory action research
CSRP Advisory Board:
The Advisory Board serves to locate the CSRP within local and international academic and activist circles that are supportive of the centre's philosophy. Board members have agreed to periodically comment on the centre's research programme and activities, giving advice and being kept abreast of centre activities.
Robin DG Kelley, Professor of American History at the University of California Los Angeles
Marcel van der Linden, Professor of the History of Social Movements, University of Amsterdam, ex-director and now a senior researcher at the International Institute of Social History.
Asanda Benya, Senior Lecturer, Department of Sociology, University of Cape Town. Specialist in labour, gender and social movement studies
Mac Chavalala, president of the South African Federation of Trade Unions
Karl Cloete, retired deputy-general secretary of the National Union of Metalworkers of South Africa
Mokong Mapadimeng, Research Director in the Education and Skills Development Unit of the HSRC, former Professor of Sociology at the University of Limpopo
Simphiwe Nojiyeza, Head of Department of Anthropology and Development Studies, University of Zululand. Specialist in water and sanitation, service delivery.
Sheri Hamilton, Lecturer, Department of Education and Curriculum Studies, University of Johannesburg. Specialist in workers' education.
Dona Andrews, feminist intellectual activist. Her doctoral research focused on the political and philosophical implications of food in the context of social subjects' relations to nature.