Department of Business Management
Home » College of Business and Economics » Schools » School of Management » Departments »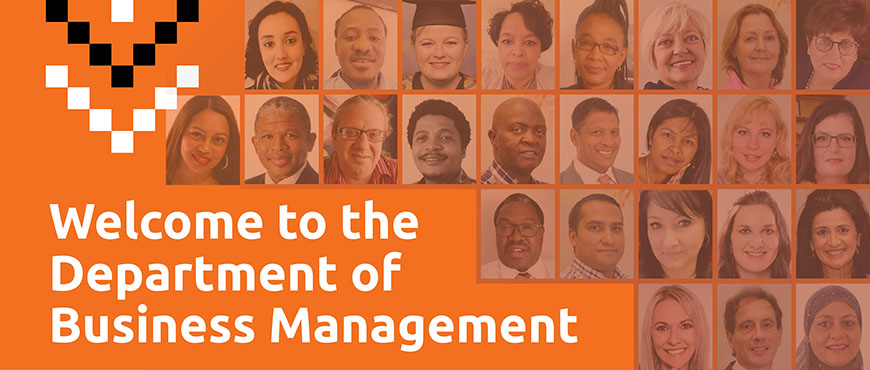 The Department of Business Management is a dynamic department that aims at developing business leaders of the future. We have a number of ex​citing programmes and degrees that are guaranteed to add value to your academic growth and stand you in excellent stead in the business environment.
Our Departmental Strategic Viewpoint
What do we want to be?
​We aspire to be a Department that:

Creates impactful knowledge, and
Prepares the mindsets of business innovators.

​Who are we?
​We are a dynamic, diverse team of academic business experts.
​What guides us?
​We are driven by the ambition to challenge mainstream thinking in an ethical, open and collaborative manner.
​What do we do? (And how, and for whom, do we do it?)
​We develop graduates by means of market related programmes that are informed by quality knowledge creation, and teaching based on challenging current paradigms to transform society for the betterment of all.