School of Management Mandela day drive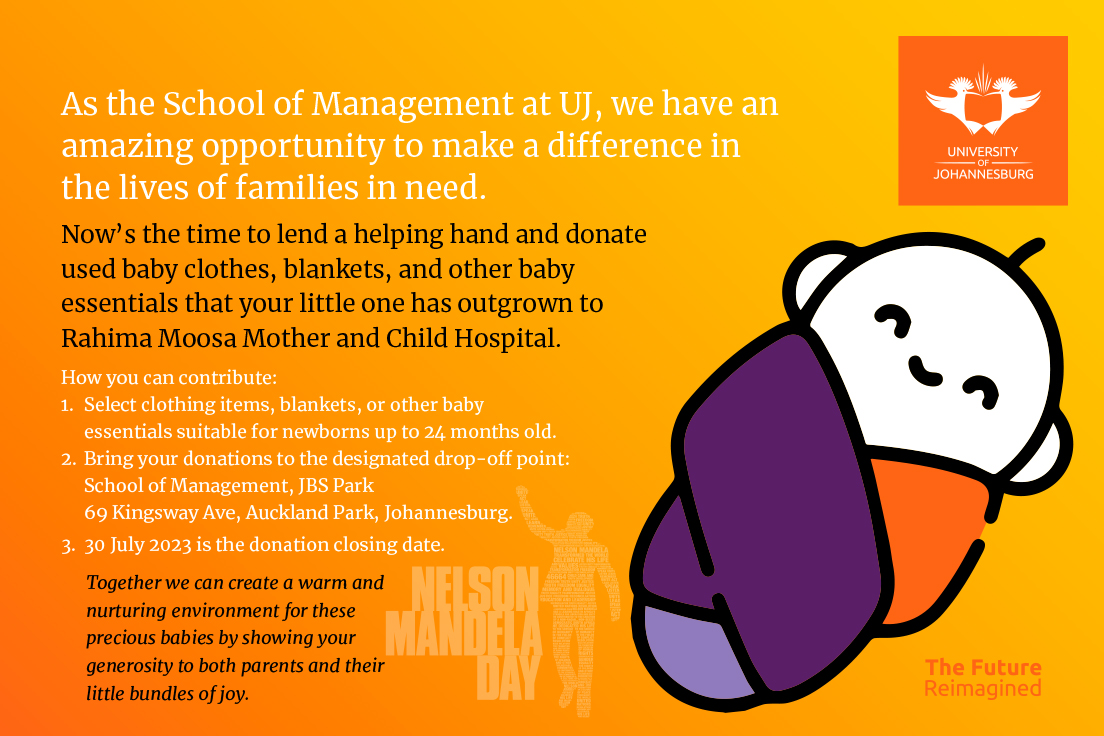 The School of Management (SoM) invites you to make a difference in the lives of families in need.
SoM has identified a need in our community where the SOM can have a societal impact that will make a difference.
Hundreds of babies are born in South Africa at Public Hospitals and sent home without clothes or a blanket. There are known cases where the babies are wrapped in newspaper when they go home from the hospital. We have identified a hospital in our area where we would like to provide the babies with clothes and blankets.
We are asking that if you have any baby clothes or blankets in your cupboards that you are not planning on using again, please donate them. Please spread this 'Call for action' as widely as possible. See details in the flyer attached and below.
The designated drop off points are on all 4 UJ campuses (details below) and JBS Park.
Auckland Park Kingsway Campus w  D Ring 7
Auckland Park Bunting Road Campus w C Blue 7
Soweto Campus w ADD 309
Doornfontein Campus w TBC
For more information please contact: Zukisa (zukim@uj.ac.za).
Let's make a difference!