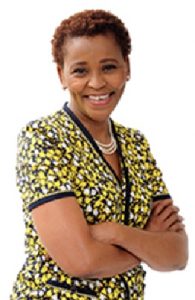 Ms Xoliswa Kakana - Chairperson
Representative: Broad spectrum of expertise
Xoliswa Kakana recently founded Spiral Insight, a Leadership Development and Coaching practice that services clients mainly in the Tech and Financial services sectors globally. She is transitioning from her role of Chief Executive Officer of ICT-Works, a company she founded in 1999, a role she has held since the company's inception, overseeing its growth and operations in South Africa and the rest of the African continent. An electrical engineer by profession, Ms Kakana has more than 30 years of experience in the Electronics Engineering and ICT sectors, holding positions in many blue-chip technology companies. Since the start of her career, she has positioned herself as a leader in the country's information, communication and technology (ICT) sector. She is an active contributor to the industry's evolution and people transformation.  She has held several non-executive director roles, including as chairman of SANSA (South African Space Agency) board and is currently a member of the ZA Central Registry (ZACR), Old Mutual Insure board and UJ Council.
She holds a BSc Maths and Applied Maths from the University of Transkei; a master's degree in Electronics Engineering from F.H. Giessen-Friedberg University, Germany; a Master's in Business Administration (MBA) from Henley Management College, London; a Master's Degree in Business Administration (MBA), Technology Management and Innovation from the Massachusetts Institute of Technology; and a Master's Degree in Public Administration (MPA) from Harvard University.
She is a certified Advanced Coach Practitioner & Facilitator with Clarity Academy and is Apprentice of Supercoach Academy.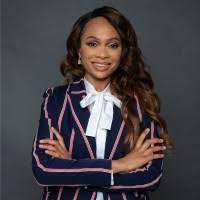 Dr Yondela Ndema - Vice-Chairperson
With more than 20 years of diverse industry expertise in service of leading Public and Private Sector local and international organisations, Dr Yondela Ndema is a highly experienced C-Suite Leadership Executive. She is currently the Executive for Group Ethics and Compliance on behalf of Barloworld South Africa. She was the Vice President, spearheading Group Compliance and Ethics governance and assurance for SA multi-national, Sasol. She is a Global Subject Matter Expert, frequent presenter and panel member, with an enviable portfolio of continued professional development, industry body and Board representations. She is well-versed in comprehensive aspects of the law, risk management, governance, and global compliance and ethics best practices. She is an expert in preserving corporate integrity by steering operations on a strictly lawful and ethical course. She currently serves as a member of the University of Johannesburg Council. Dr Ndema is an admitted Advocate who is currently in possession of B.Proc (University of Natal), LLB (University of Natal), LLM (Tax Law – University of Cape Town). PhD (Law – University of Cape Town) degrees and General Management Program at Harvard Business School. Furthermore, she holds 7 post-graduate certificates. She is passionate about law, ethics, compliance, human rights, and governance.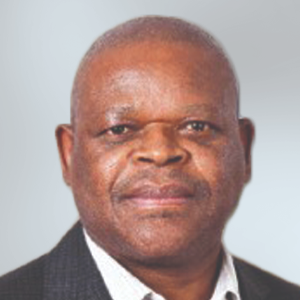 Mr Frans Baleni
Representative: Broad spectrum of expertise
Mr Frans Baleni is the past General Secretary of the National Union of Mineworkers, South Africa's largest trade Union, a role he has held since 2006. He started his career in the mining industry in 1979 and was elected a Shop Steward a year later. In 1988, he became Branch Chairman at the Western Holdings Mine in Welkom. Frans then joined the National Union of Mineworkers (NUM), where he held various posts until his election in 2006 as General Secretary. He was a member of the JB Marks Bursary Trust and established its mandate – the provision of sustainable funding to support the education of NUM members and their dependents. As Chairman of the Mineworkers Investment Trust, he oversaw assets in excess of R5bn. In the 1980s, he joined the UDF (United Democratic Front) in its battle against apartheid. In the early 1990s, he served on the negotiating team at CODESA (the Convention for a Democratic South Africa), seeking to level the political 'playing field.' As a board member, Mr Baleni brings sound commercial, risk, governance, and compliance skills together with his expertise in health and safety, government relations, education and training, energy sector, stakeholder management, and collective bargaining processes.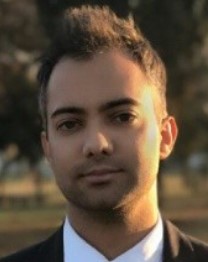 Dr Husain Coovadia
Representative: Academic employees
Husain has completed a PhD in the field of governance and AI. He is a qualified Chartered Accountant and obtained his MCom Accounting (cum laude). Husain has also completed an executive education course at the prestigious Massachusetts Institute of Technology (MIT) on Artificial Intelligence and Implications for Business Strategy. He completed his undergraduate and postgraduate studies at the University of Johannesburg and his articles at PwC.
Husain has successfully led various projects in 4IR technologies, over the past two years. Additionally, he developed a fully integrated technology solution, e-nact, for teaching and learning accounting through various Google platforms. Husain was also involved in taking product onto shelf at a major South Africa retail store before joining the University of Johannesburg as a Senior Lecturer.
Husain has authored a number of publications and presented at various conferences globally. He was selected as 1 of 40 speakers worldwide to present at the EduData Summit that took place at Massachusetts Institute of Technology (MIT) campus in Boston, USA. The topic of discussion was the use of data in applications to streamline various processes.  Husain was nominated for the South African National Higher Education Teaching Awards through UJ. He was also selected as one of SAICA's Top 35 under-35s in 2017. He is also the winner of the VC Award for Best Young Lecturer at the University of Johannesburg for 2016. Lastly, he was selected to present the e-NACT solution at the Re-imagine Education and Wharton Business School event at Warton Business School USA.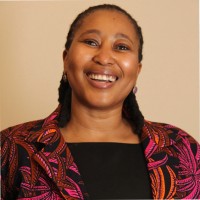 Ms Kone Gugushe
Ms Kone Gugushe is the Head of Social Investing at FirstRand Group and was previously the Chief Executive Officer of the Nelson Mandela Children's Fund. Her financial services experience ranges in various positions, from Credit Risk Management, Investment Analysis, Business Process Improvement, and Business Strategy. She is also a strong finance professional, a qualified CA (SA), and holds a Bachelor of Commerce Accounting from Rhodes University. Passionate about African Development and Youth Empowerment, she is an experienced leader with a demonstrated history of working in the financial services industry.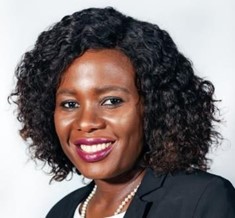 Ms Lucretia Khumalo
Representative: Broad spectrum of expertise
Ms Lucretia Khumalo is an accomplished executive with a passion for business growth and a track record of success in turning around struggling companies. She is particularly dedicated to supporting the empowerment of youth and women-owned businesses in South Africa and across the continent. With extensive experience in both engineering and finance, including positions with major corporations like Richards Bay Minerals, RBM, BHP Billiton Energy Coal and HSBC. Lucretia has the expertise and vision to drive sustainable growth and job creation. In her current role as the Divisional Executive Client Support and Growth (Executive for Portfolio Management) at IDC, she provides strategic leadership and drives the financial sustainability of the IDC book while implementing turnaround strategies to ensure IDC clients can operate profitably and positively impact their communities. Lucretia's commitment to transformation and her ability to identify opportunities for growth make her an asset to the African business community.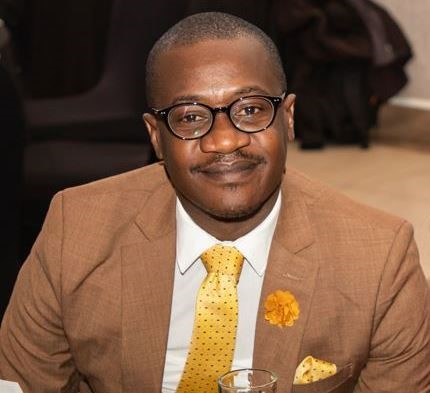 Mr Nakedi Magoro
Representative: Non-academic employees
Mr. Nakedi Magoro is currently a PhD Candidate at the Faculty of Engineering, under the Department of Quality and Operations Management. He holds  a Masters Technology in Operations Management (UJ), Baccalaureus Technology Degree in Logistics (UJ), National Diploma in Retail Business Management (UJ), Certificate in Project Management Program (UJ), and Certificate in Strategic Management Principles (UP). He is a member of the Golden Key International Society, a member of the South African Facilities Management Association (SAFMA) and the executive member of the University of Johannesburg Convocation. He is a Financial Officer at the University of Johannesburg, under the Division of Financial Governance and Revenue, and a House Warden for Akanani Male Residence, under the Division of Student Affairs: Student Accommodation and Residence Life.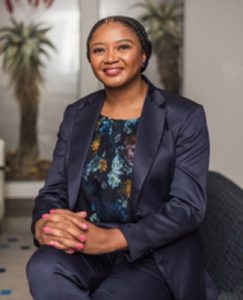 Ms Linda Mateza
Linda has a 20-year career in the financial services industry, during which she has held managerial, consulting and executive roles. Linda holds a Master's degree in Finance and Investments and is a specialist in institutional investment management and governance. She is a Fellow of the Africa Leadership Initiative (South Africa) and a member of the Aspen Global Leadership Network.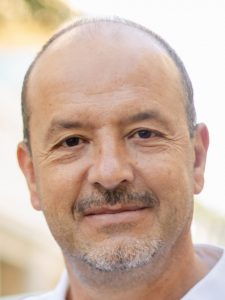 Prof Tommie Meyer
Representative: Broad spectrum of expertise
Tommie Meyer is a full professor in Computer Science at UCT, the CAIR-UCT Research Chair in Artificial Intelligence, the director of the Artificial Intelligence Research Unit at UCT (airu.org.za), and the co-director of the national Centre for Artificial Intelligence Research (cair.org.za). Prior to his appointment at UCT in 2015 he held positions at the CSIR in Pretoria, National ICT Australia (now Data61), the University of New South Wales in Australia, the University of Pretoria, and the University of South Africa. He completed his PhD (Computer Science) at the University of South Africa, and his MSc (Computer Science), BSc Honours (Computer Science) and BSc (Computer Science, Mathematical Statistics) at the University of Johannesburg.
Tommie is recognised internationally as an expert in Knowledge Representation and Reasoning. He is a SECAI Fellow (secai.org), a member of Council of the University of Johannesburg, a member of SAICSIT (saicsit.org), AAAI (aaai.org), the ACM (acm.org), and ASSAf (assaf.org.za/). He is one of only three South African Computer Scientists to have obtained an A-rating from the NRF.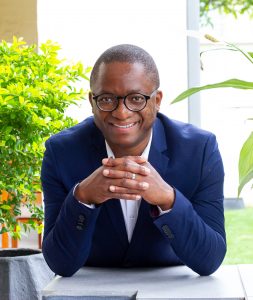 Dr Alistair Mokoena
Representative: Broad spectrum of expertise
Dr. Alistair Mokoena is the Country Director for Google South Africa. His academic qualifications include Bcomm, LLB, Management Development Programme (MDP), Executive Development Programme (EDP), MBA and PhD in Business Administration. He is a qualified Chartered Marketer with 25 years corporate experience. He was previously a Brand Manager at Unilever, Senior Brand Manager at Tiger Brands, Marketing Manager SABMiller, Marketing Director at Mondelez and Absa bank respectively. In addition to marketing leadership roles, Dr Mokoena was previously Managing Director of FCB Advertising Agency and Group Chief Executive Officer of Ogilvy South Africa where he presided over Ogilvy's record-setting award wins. He has received many industry awards over the years including the Global Brands' Best Advertising and Marketing Leader in South Africa in 2019. Dr Mokoena previously served on a number of Marketing and Advertising industry bodies in the following capacities: Deputy Chairman of the Association for Communication and Advertising (ACA), Chairman of the Integrated Advertising Bureau (IAB), member of the Advertising Regulatory Board's (ARB) Final Appeal Committee, founding member of the Johannesburg Business School's International Advisory Board, and member of the University of Johannesburg's Institute for Intelligent Systems' Advisory Board. He currently serves on the Advisory Board of the North West University Business School. Dr Mokoena is an Extraordinary Professor of Practice at the North-West University Business School, an external examiner for Botho University in Botswana and a postgraduate supervisor at Vega School. He has published articles in academic journals, contributed chapters to books, reviewed a number of books and delivered papers at international academic conferences. He coaches young professionals, mentors Small Micro and Medium Enterprises and is a regular guest speaker at international business schools and at industry events.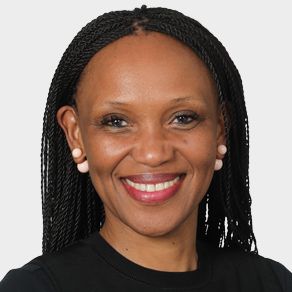 Ms Nosipho Molope
Representative: Broad spectrum of expertise
Ms Nosipho Molope holds a Bachelor of Science from the University of the Witwatersrand and a Bachelor of Accounting Science (Hons) with a Certificate of Theory in Accountancy from the University of South Africa – UNISA and is a Chartered Accountant (South Africa). She serves as Non-Executive Independent Director of various companies, including Old Mutual, MTN, and Engen. She previously worked at WipCapital Proprietary Limited as part of the Specialised Funds Management team, after which she joined Viamax Proprietary Limited, a subsidiary of Transnet, as a group finance executive. She then became the finance director at ZICO Proprietary Limited and the Chief Financial Officer at the Financial Services Board after that. She also served on the boards of Nampak Limited, Illovo Sugar Limited, and Toyota Financial Services South Africa Proprietary Limited.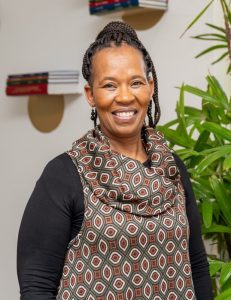 Prof Annah Moteetee
Professor Annah Moteetee holds a BSc degree (Biology and Chemistry) from the National University of Lesotho (NUL), an MPhil degree in Botany from Queen Mary and Westfield College, University of London, United Kingdom, and a PhD degree in Botany from the Rand Afrikaans University (now University of Johannesburg), Johannesburg, South Africa. Upon completion of her PhD, she joined faculty in the Department of Botany and Plant Biotechnology, University of Johannesburg, as a Technical Lecturer in January 2005. She climbed through the ranks to Senior Lecturer (2006-2013), Associate Professor (2013-2018) and Full Professor (2018-current). She was appointed as Vice-Dean: Teaching and Learning in the Faculty of Science (2011-2015) and became Acting Dean of the Faculty (2013-2014). From January 2017-January 2021 she served as Head of Department: Botany and Plant Biotechnology. From February 2021 – July 2023, she served as the Senior Director, Postgraduate School, University of Johannesburg. She currently supervises and co-supervises six doctoral and three master's students and has supervised five doctoral, 18 masters, and 17 Honours students to completion. She has authored and co-authored over sixty journal articles and contributed to over sixty national and international podium and poster presentations. Her research interests are (i) ethnobotany of southern African plants, specifically biological activity of medicinal plants and the nutritional value of food plants used by the Basotho people of southern Africa, and (ii) systematics and taxonomic studies of the African legumes (i.e., the bean and pea family, Fabaceae).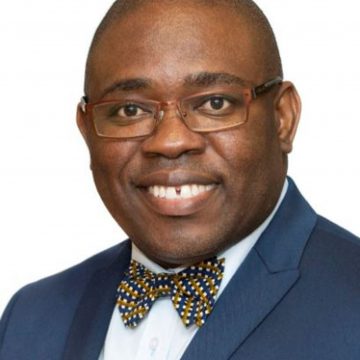 Prof Letlhokwa Mpedi
Vice-Chancellor and Principal
Letlhokwa George Mpedi completed his B Juris degree (1996) and LLB degree (1998) at Vista University. In 2001 the LLM degree in Labour Law was conferred upon him by the then Rand Afrikaans University (now University of Johannesburg). Upon completing his LLB, he was a Junior Lecturer in the Department of Mercantile Law at Vista University (Mamelodi Campus). He joined the Centre for International and Comparative Labour and Social Security Law (CICLASS) at the then Rand Afrikaans University as a researcher in 2000. In August 2003, Prof Mpedi accepted a position as a Research Fellow at the Max Planck Institute for Foreign and International Social Law in Munich (Germany). Upon his return from Germany in 2006, he was employed as a Deputy Director at CICLASS. In the same year, the LLD degree in Mercantile Law was conferred upon him by the University of Johannesburg. Before his current position as Deputy Vice-Chancellor: Academic, Professor Mpedi served as Head of Department: Practical Business Law (January 2011 – December 2012), Vice-Dean (January 2013 – December 2015), Director at CICLASS (January 2009 – December 2015) and Executive Dean (January 2016 – December 2020) at the Faculty of Law of the University of Johannesburg. He lectured labour law and social security to LLB, post-graduate and certificate students and has delivered papers at numerous national and international conferences. He has published widely in the fields of social security and labour law. His most recent publications include a co-authored book Labour Law in Ghana (2022), published by LexisNexis.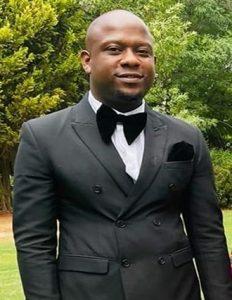 Mr Leslie Mpunzi
Representative: Convocation Exco
Leslie holds a Masters Degree in Development Studies obtained from the University of Johannesburg (2018). He has tutored and mentored students for 5 consecutive years in various UJ Academic Departments. He is a former SRC member occupying the position of Academic and Quality Officer and Treasurer at UJ APK campus. He was also appointed by the university management in 2018 to be part of the Student Advisory Council. Leslie's ability to work well with people and lead others resulted in great success as a tutor and SRC member where he fairly represented students in academic forums, disciplinary hearings, NSFAS challenges and academic exclusions (F5 & F7 Appeals) with a high rate of success. Leslie has several years of experience working for International NGOs such as Room to Read, and UNICEF as a research, monitoring, and evaluation specialist for Early Grade Reading Studies (EGRS). He is currently an Operations Manager at 52nd Holdings, an insurance brokerage company. His experience in working with cross-functional, international teams has taught him the importance of building trusted relationships and inspiring a shared project vision. Leslie's passion for skills development and desire to improve learning outcomes in South Africa has enabled him to become a constituent registered facilitator, assessor, and moderator for various SETAs. As an Education Training and Development Practitioner, he also designs and develops learning material, quality management systems as well as facilitates training provider accreditations with the QCTO, DHET, SETAs and Professional Bodies.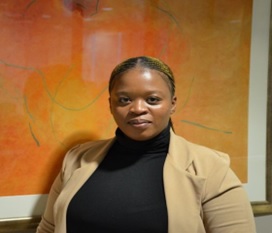 Ms Nondumiso Mvubu
Representative: Convocation Exco
Miss Nondumiso Mvubu was born in Mtwalume, South Coast KwaZulu Natal in 1993, she has the following qualifications: NDip (UJ) and BTech (UJ). She started work as a Town Planning Trainee at Ray Nkonyeni Municipality. Subsequently, became a Town planning Intern, Graduate Town Planner, Young Professional Candidate Town Planner at the City of Johannesburg, Gauteng Department of Human Settlements and lastly the National Department of Public Works and Infrastructure. She has recently registered as a Professional Town Planner in her field of study. Undertaken a few research projects with Social Surveys South Africa and Wits African Centre of Migration and Society. She was elected into the Convocation Executive committee as a member of the executive in 2021 and later re-elected as a member of the Executive Committee and Member of Council in 2022. She is currently an active job seeker in her field of study.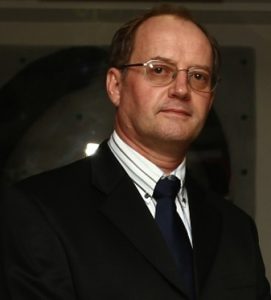 Prof André Strydom
André M. Strydom is a Professor of Physics at the Faculty of Science, University of Johannesburg (UJ). He holds a PhD in Physics from the University of the Witwatersrand. He leads the Highly Correlated Matter Research Group in Science at UJ and conducts research in experimental condensed matter Physics. He has published more than 320 papers in international peer-reviewed journals. He is a member of the Academy of Science of South Africa and is rated by the SA National Research Foundation as an internationally acclaimed researcher.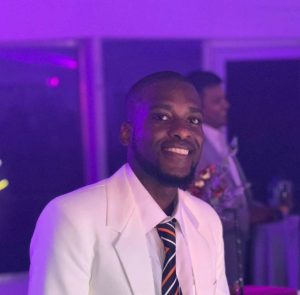 Mr Thato Thobejane
Student Representative Council
I come from a humble backgroung, in a township called Lebowakgomo in the Limpopo Province. I am currently persuing a National Diploma in Logististics and supply chain management at the University of Johannesbug. My involvement in student governance, as well as my enthusiasm for sports, arts, and culture, led to my election as a candidate of the UJSRC 2021/2022, where I served as a Sports Officer. My desire to serve led to me being re elected as the Secretary General of the UJSRC for the term 2022/2023 The characteristics that describe me are that of, kindness, hardwork, and empathy for others. I want to be remembered as someone who took risks, who fought for what he believed in and someone who had a positive impact in people's lifes.