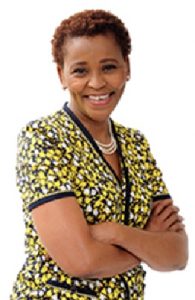 Ms Xoliswa Kakana - Chairperson
Representative: Broad spectrum of expertise
Xoliswa Kakana recently founded Spiral Insight, a Leadership Development and Coaching practice that services clients mainly in the Tech and Financial services sectors globally. She is transitioning from her role of Chief Executive Officer of ICT-Works, a company she founded in 1999, a role she has held since the company's inception, overseeing its growth and operations in South Africa and the rest of the African continent. An electrical engineer by profession, Ms Kakana has more than 30 years of experience in the Electronics Engineering and ICT sectors, holding positions in many blue-chip technology companies. Since the start of her career, she has positioned herself as a leader in the country's information, communication and technology (ICT) sector. She is an active contributor to the industry's evolution and people transformation.  She has held several non-executive director roles, including as chairman of SANSA (South African Space Agency) board and is currently a member of the ZA Central Registry (ZACR), Old Mutual Insure board and UJ Council.
She holds a BSc Maths and Applied Maths from the University of Transkei; a master's degree in Electronics Engineering from F.H. Giessen-Friedberg University, Germany; a Master's in Business Administration (MBA) from Henley Management College, London; a Master's Degree in Business Administration (MBA), Technology Management and Innovation from the Massachusetts Institute of Technology; and a Master's Degree in Public Administration (MPA) from Harvard University.
She is a certified Advanced Coach Practitioner & Facilitator with Clarity Academy and is Apprentice of Supercoach Academy.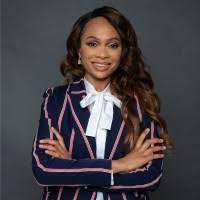 Dr Yondela Ndema - Vice-Chairperson
With more than 20 years of diverse industry expertise in service of leading Public and Private Sector local and international organisations, Dr Yondela Ndema is a highly experienced C-Suite Leadership Executive. She is currently the Executive for Group Ethics and Compliance on behalf of Barloworld South Africa. She was the Vice President, spearheading Group Compliance and Ethics governance and assurance for SA multi-national, Sasol. She is a Global Subject Matter Expert, frequent presenter and panel member, with an enviable portfolio of continued professional development, industry body and Board representations. She is well-versed in comprehensive aspects of the law, risk management, governance, and global compliance and ethics best practices. She is an expert in preserving corporate integrity by steering operations on a strictly lawful and ethical course. She currently serves as a member of the University of Johannesburg Council. Dr Ndema is an admitted Advocate who is currently in possession of B.Proc (University of Natal), LLB (University of Natal), LLM (Tax Law – University of Cape Town). PhD (Law – University of Cape Town) degrees and General Management Program at Harvard Business School. Furthermore, she holds 7 post-graduate certificates. She is passionate about law, ethics, compliance, human rights, and governance.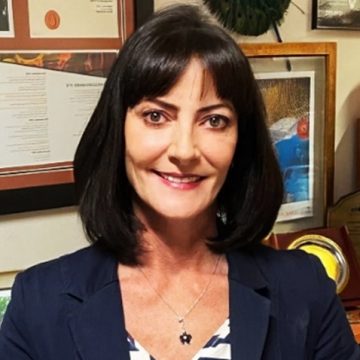 Prof Heidi Abrahamse
Prof. Abrahamse, PhD (Wits University), Executive Leadership (Gibs, University of Pretoria), Global Clinical Scholar Research Program (Harvard Medical School), is currently the Director of the Laser Research Centre, UJ and DSI/NRF SARChI Chair for Laser Applications in Health (2016-2025). Her research interests include photobiology and photochemistry with specific reference to Photodynamic cancer therapy and Photobiomodulation.
She was the recipient of the University of Johannesburg Vice-Chancellor's Distinguished Award for Outstanding Researcher of the Year, 2010 and again in 2020. In 2019 she received the International Photodynamic Association Humanitarian award recognizing the enhancement and promotion of Photodynamic therapy. She has supervised 58 masters, 33 doctorates, and 22 post-doctorate fellows. Her international standing as a researcher of distinction is supported by the fact that she has hosted four international conferences and co-chaired 3 BRICS meetings in 2020, 2021 Brazil, and 2021 Russia. She was the president of the international society, WALT, from 2010 to 2012. She has been invited to present her research at international conferences as an invited keynote or plenary presenter. She has acted as an external and panel reviewer for external, national, and international funding bodies and grants. Her publication record includes 248 peer-reviewed accredited journal publications, 57 accredited full paper proceedings, 49 chapters, and two books. She is currently a B2 NRF-rated scientist with a Scopus H-index of 39. She serves on several research-related university and science council committees.   She was appointed by the Minister of Health to serve on the National Health Research Committee of South Africa for 2020-2023. She is a member of the Academy of Science of South Africa.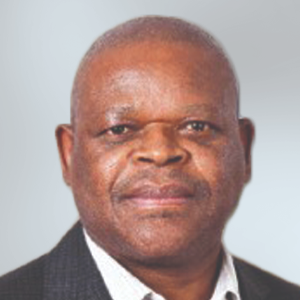 Mr Frans Baleni
Representative: Broad spectrum of expertise
Mr Frans Baleni is the past General Secretary of the National Union of Mineworkers, South Africa's largest trade Union, a role he has held since 2006. He started his career in the mining industry in 1979 and was elected a Shop Steward a year later. In 1988, he became Branch Chairman at the Western Holdings Mine in Welkom. Frans then joined the National Union of Mineworkers (NUM), where he held various posts until his election in 2006 as General Secretary. He was a member of the JB Marks Bursary Trust and established its mandate – the provision of sustainable funding to support the education of NUM members and their dependents. As Chairman of the Mineworkers Investment Trust, he oversaw assets in excess of R5bn. In the 1980s, he joined the UDF (United Democratic Front) in its battle against apartheid. In the early 1990s, he served on the negotiating team at CODESA (the Convention for a Democratic South Africa), seeking to level the political 'playing field.' As a board member, Mr Baleni brings sound commercial, risk, governance, and compliance skills together with his expertise in health and safety, government relations, education and training, energy sector, stakeholder management, and collective bargaining processes.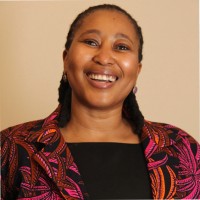 Ms Kone Gugushe
Ms Kone Gugushe is the Head of Social Investing at FirstRand Group and was previously the Chief Executive Officer of the Nelson Mandela Children's Fund. Her financial services experience ranges in various positions, from Credit Risk Management, Investment Analysis, Business Process Improvement, and Business Strategy. She is also a strong finance professional, a qualified CA (SA), and holds a Bachelor of Commerce Accounting from Rhodes University. Passionate about African Development and Youth Empowerment, she is an experienced leader with a demonstrated history of working in the financial services industry.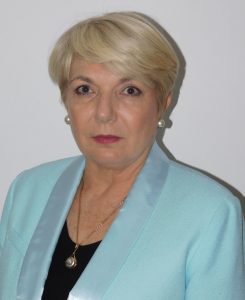 Prof Diane Hildebrandt
Representative: Broad spectrum of expertise
Among her numerous accolades, such as President's Awards for Research, Prof Hildebrandt is a B1-rated scientist by the National Research Foundation (NRF) and has a long and distinguished career in energy research that has culminated in much recognition by the industry. She is a Chemical Engineering PhD graduate at Wits, a former SARChI Professor of Sustainable Process Engineering at Wits, and was previously the Director of the Institute for the Development of Energy for African Sustainability at UNISA. She is currently the Distinguished Professor of Future Energy at the University of the Witwatersrand, Johannesburg. She also holds many other academic leadership positions, such as Distinguished Professor and Director of the International Joint Research Laboratory of New Energy at the Hebei University of Science and Technology (HEBUST) in Shijiazhuang, Distinguished Professor and Director of the New Energy Laboratory at the Zhejiang College of the Zhejiang University of Technology, in Hangzhou, China and works in numerous industrial research groups.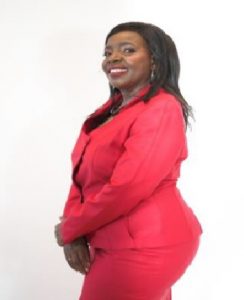 Ms Koko Khumalo
Ms Khumalo is the Founding Partner and the Chief Executive Officer of Motlanalo Chartered Accountants and Auditors Incorporated. Motlanalo operates in Cape Town, Limpopo, Gauteng, and Mpumalanga and currently employs approximately 90 employees. Until 31 July 2016, she was a partner at EY. She was the Africa Leader for Risk Management and served on the Executive Committees of South Africa and the Africa Region. She reported to the Africa Chief Executive Officer and Europe, Middle East, India, and Africa (EMEIA) Risk Management Leader. Ms Khumalo's role is an Executive responsible for Risk Management included legal, compliance, independence, risk management and regulatory services in EY –Sub Saharan Africa. She also Chaired the Risk Committee (legal matters) and the Ethics and Social Committee of EY. She was also the EY –Ethics Officer –Sub Saharan Africa. Prior to her departure, she was appointed to take the Government and Public Sector Leader-SA at EY in addition to my Risk Leader role. The Risk Management division played a dual role as a support function to the firms' service lines and business enabler. It was responsible for protecting EY from the associated risks that could arise from offering professional services to clients throughout Africa. The division provided coordinated advice and assistance on independence, conflicts, legal matters, regulatory and risk management issues, and handling claims and queries of an ethical nature. In its oversight of EY Africa operations, the Risk Management division monitored key risk processes to manage the threat of litigation, avoid regulatory enforcement and limit damage to EY's reputation through the uniform and consistent application of global policies and systems. She is also a former PwC Partner and held various positions at PwC, including being a Managing Partner in Mpumalanga and Limpopo provinces. She served in the PwC Governing Board and the Southern Africa Executive Committee, being the first female to be appointed in this role.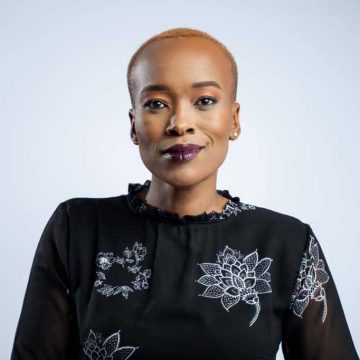 Ms Boniswa Madikizela
Representative: Academic employees
Ms Boniswa Madikizela CA(SA) is a financial literacy & inclusion advocate with post-qualification experience spanning over a decade. She is a senior lecturer in the Department of Accountancy at the University of Johannesburg (UJ) and a member of management responsible for the Academic Innovation and Benchmarking portfolio within the department. She boasts an extensive international leadership education training from INSEAD Business School (France) and Harvard Business School (USA). Ms. Madikizela completed her Masters of Commerce degree in International Accounting, focusing on the personal financial literacy of university students studying to become Chartered Accountants and is currently working on attaining a PhD in Accounting. Prior to joining UJ, she spent most of her career at Standard Bank South Africa (SBSA), with her last role being the Head of Finance for the Investor Services division. Post SBSA, she held various board and committee memberships in various industries, including investment management, medical aid, local government, housing, and transportation.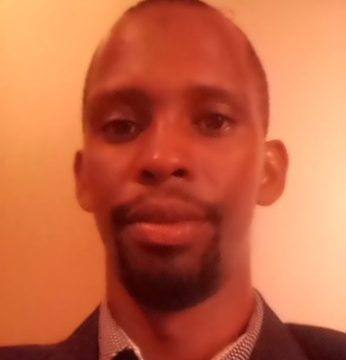 Mr Mninikhaya Mahlasela
Representative: Non-academic employees
Mr Mninikhaya Mahlasela has shown himself in his community by actively participating in their activities. He began his experience in 2014 when they were fighting for the rights of employees in the private security sector. He matriculated in 2005 in the Eastern Cape and achieved courses such as a certificate in Sales Agent in customer services in 2009. He is currently doing his second-level Bachelor of Accounting Sciences in Auditing at the University of South Africa. He attended Khanya College during its 20th Annual Winter School. He believes that the theme "Struggles and Survival within Communities and Social Movements" responds to the critical issues faced by the working class today, in South Africa and internationally. He participated in the introduction of Numsa at UJ in demanding workers' rights.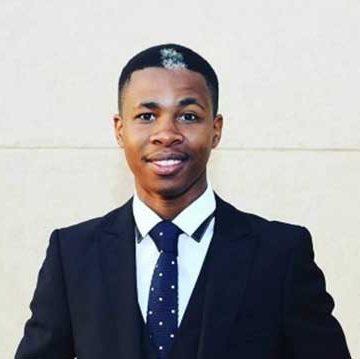 Mr Mxolisi Manana
Student Representative Council
Mxolisi Manana is the UJSRC President. He is also the South African Students Congress (SASCO) chairperson in the Greater Johannesburg region. He oversees branches of SASCO in TVET colleges and universities as it relates to policy implementation through student representative councils.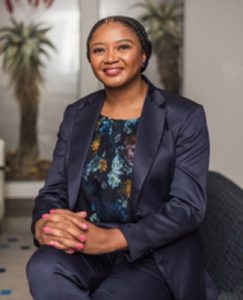 Ms Linda Mateza
Linda has a 20-year career in the financial services industry, during which she has held managerial, consulting and executive roles. Linda holds a Master's degree in Finance and Investments and is a specialist in institutional investment management and governance. She is a Fellow of the Africa Leadership Initiative (South Africa) and a member of the Aspen Global Leadership Network.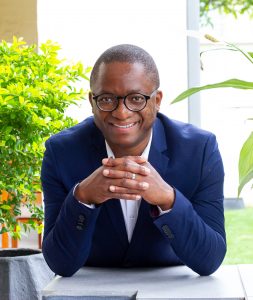 Dr Alistair Mokoena
Representative: Broad spectrum of expertise
Dr. Alistair Mokoena is the Country Director for Google South Africa. His academic qualifications include Bcomm, LLB, Management Development Programme (MDP), Executive Development Programme (EDP), MBA and PhD in Business Administration. He is a qualified Chartered Marketer with 25 years corporate experience. He was previously a Brand Manager at Unilever, Senior Brand Manager at Tiger Brands, Marketing Manager SABMiller, Marketing Director at Mondelez and Absa bank respectively. In addition to marketing leadership roles, Dr Mokoena was previously Managing Director of FCB Advertising Agency and Group Chief Executive Officer of Ogilvy South Africa where he presided over Ogilvy's record-setting award wins. He has received many industry awards over the years including the Global Brands' Best Advertising and Marketing Leader in South Africa in 2019. Dr Mokoena previously served on a number of Marketing and Advertising industry bodies in the following capacities: Deputy Chairman of the Association for Communication and Advertising (ACA), Chairman of the Integrated Advertising Bureau (IAB), member of the Advertising Regulatory Board's (ARB) Final Appeal Committee, founding member of the Johannesburg Business School's International Advisory Board, and member of the University of Johannesburg's Institute for Intelligent Systems' Advisory Board. He currently serves on the Advisory Board of the North West University Business School. Dr Mokoena is an Extraordinary Professor of Practice at the North-West University Business School, an external examiner for Botho University in Botswana and a postgraduate supervisor at Vega School. He has published articles in academic journals, contributed chapters to books, reviewed a number of books and delivered papers at international academic conferences. He coaches young professionals, mentors Small Micro and Medium Enterprises and is a regular guest speaker at international business schools and at industry events.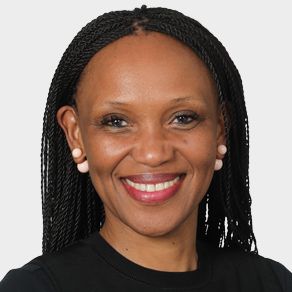 Ms Nosipho Molope
Representative: Broad spectrum of expertise
Ms Nosipho Molope holds a Bachelor of Science from the University of the Witwatersrand and a Bachelor of Accounting Science (Hons) with a Certificate of Theory in Accountancy from the University of South Africa – UNISA and is a Chartered Accountant (South Africa). She serves as Non-Executive Independent Director of various companies, including Old Mutual, MTN, and Engen. She previously worked at WipCapital Proprietary Limited as part of the Specialised Funds Management team, after which she joined Viamax Proprietary Limited, a subsidiary of Transnet, as a group finance executive. She then became the finance director at ZICO Proprietary Limited and the Chief Financial Officer at the Financial Services Board after that. She also served on the boards of Nampak Limited, Illovo Sugar Limited, and Toyota Financial Services South Africa Proprietary Limited.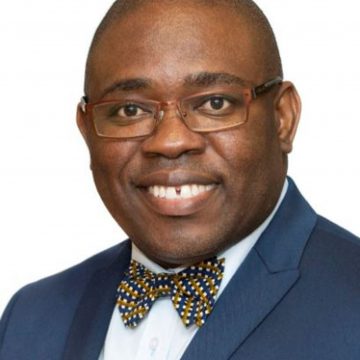 Prof Letlhokwa Mpedi
Vice-Chancellor and Principal
Letlhokwa George Mpedi completed his B Juris degree (1996) and LLB degree (1998) at Vista University. In 2001 the LLM degree in Labour Law was conferred upon him by the then Rand Afrikaans University (now University of Johannesburg). Upon completing his LLB, he was a Junior Lecturer in the Department of Mercantile Law at Vista University (Mamelodi Campus). He joined the Centre for International and Comparative Labour and Social Security Law (CICLASS) at the then Rand Afrikaans University as a researcher in 2000. In August 2003, Prof Mpedi accepted a position as a Research Fellow at the Max Planck Institute for Foreign and International Social Law in Munich (Germany). Upon his return from Germany in 2006, he was employed as a Deputy Director at CICLASS. In the same year, the LLD degree in Mercantile Law was conferred upon him by the University of Johannesburg. Before his current position as Deputy Vice-Chancellor: Academic, Professor Mpedi served as Head of Department: Practical Business Law (January 2011 – December 2012), Vice-Dean (January 2013 – December 2015), Director at CICLASS (January 2009 – December 2015) and Executive Dean (January 2016 – December 2020) at the Faculty of Law of the University of Johannesburg. He lectured labour law and social security to LLB, post-graduate and certificate students and has delivered papers at numerous national and international conferences. He has published widely in the fields of social security and labour law. His most recent publications include a co-authored book Labour Law in Ghana (2022), published by LexisNexis.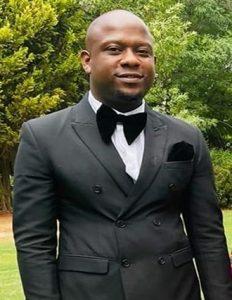 Mr Leslie Mpunzi
Representative: Convocation Exco
Leslie holds a Masters Degree in Development Studies obtained from the University of Johannesburg (2018). He has tutored and mentored students for 5 consecutive years in various UJ Academic Departments. He is a former SRC member occupying the position of Academic and Quality Officer and Treasurer at UJ APK campus. He was also appointed by the university management in 2018 to be part of the Student Advisory Council. Leslie's ability to work well with people and lead others resulted in great success as a tutor and SRC member where he fairly represented students in academic forums, disciplinary hearings, NSFAS challenges and academic exclusions (F5 & F7 Appeals) with a high rate of success. Leslie has several years of experience working for International NGOs such as Room to Read, and UNICEF as a research, monitoring, and evaluation specialist for Early Grade Reading Studies (EGRS). He is currently an Operations Manager at 52nd Holdings, an insurance brokerage company. His experience in working with cross-functional, international teams has taught him the importance of building trusted relationships and inspiring a shared project vision. Leslie's passion for skills development and desire to improve learning outcomes in South Africa has enabled him to become a constituent registered facilitator, assessor, and moderator for various SETAs. As an Education Training and Development Practitioner, he also designs and develops learning material, quality management systems as well as facilitates training provider accreditations with the QCTO, DHET, SETAs and Professional Bodies.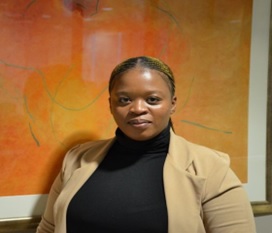 Ms Nondumiso Mvubu
Representative: Convocation Exco
Miss Nondumiso Mvubu was born in Mtwalume, South Coast KwaZulu Natal in 1993, she has the following qualifications: NDip (UJ) and BTech (UJ). She started work as a Town Planning Trainee at Ray Nkonyeni Municipality. Subsequently, became a Town planning Intern, Graduate Town Planner, Young Professional Candidate Town Planner at the City of Johannesburg, Gauteng Department of Human Settlements and lastly the National Department of Public Works and Infrastructure. She has recently registered as a Professional Town Planner in her field of study. Undertaken a few research projects with Social Surveys South Africa and Wits African Centre of Migration and Society. She was elected into the Convocation Executive committee as a member of the executive in 2021 and later re-elected as a member of the Executive Committee and Member of Council in 2022. She is currently an active job seeker in her field of study.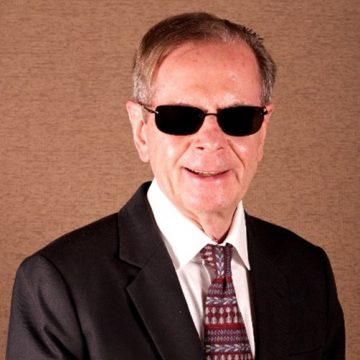 Dr William Rowland
Representative: Broad spectrum of expertise
Dr William Rowland has extensive knowledge and experience in the field of disability and is esteemed for his leadership in many areas. He attended the School for the Blind, Worcester, and obtained three degrees from the University of South Africa and a doctorate from the University of Cape Town. He was the long-time National Executive Director of the SA National Council for the Blind, chairperson of Disabled People South Africa, President of the World Blind Union, and the International Disability Alliance Chairperson. He was also on the Board of the South African Broadcasting Corporation and the Council of the University of South Africa. Dr Rowland currently serves on the boards of several public and private institutions, including the South African Breweries Foundation and the University of Johannesburg. He chairs the Supervisory Assembly of the Christian Blind Mission based in Germany and co-chairs the US-based Disability Rights Fund. He is the author of academic, cultural, and literary works, including Nothing About Us Without Us – Inside the Disability Rights Movement of South Africa (UNISA Press; 2004).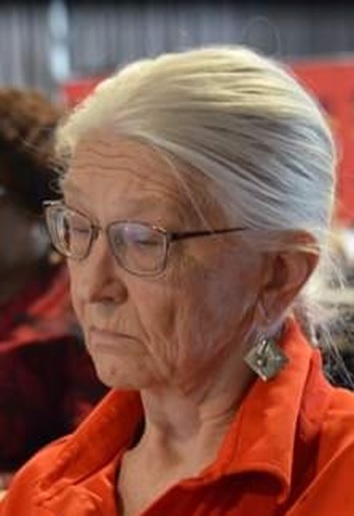 Ms Jenny Schreiner
Ms Jenny Schreiner currently chairs the Advisory Council of Military Veterans, continues to serve in the leadership of the SACP, heading the Office of the Secretariat, and serves on the ANC Integirty Commission and on the Reference Group on ANC Renewal. She has been an activist in the student movement, women's movement and mass democratic movement from the 1970s, and cadre of ANC, MK and SACP, arrested in 1987, charged and indemnified in 1991. She has served in Parliament as an ANC MP from 1994 -1997 serving on police, defence, intelligence and correctional services committees, and chairing the Constitutional Committee sub-structure on security services. She served as a senior public service manager for 20 years, in intelligence (NICOC), Correctional Services, as DG in Economic Development Department and then Department of Women. She served on the boards of two state owned entities, chairing board comittees on Safety, Health Environmental and Quality and social and ethics.  She holds Master of Arts in Sociology (UCT) thesis title "Women working for their Freedom: FCWU and AFCWU and the Woman Question" and a Master in Security Studies (UP), with a dissertation titled "Rape as a Human Security Issue, with specific reference to South Africa". She has tutored in Comparative African Government and Law and Industrial Sociology at UCT in 1980s, and lectured on Development Policy at honours level at NMU in 2018 and 2019, and as a guest lecturer in 2020.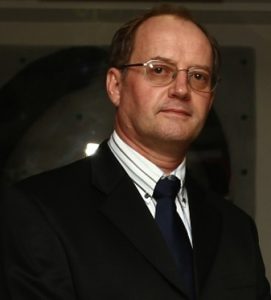 Prof André Strydom
André M. Strydom is a Professor of Physics at the Faculty of Science, University of Johannesburg (UJ). He holds a PhD in Physics from the University of the Witwatersrand. He leads the Highly Correlated Matter Research Group in Science at UJ and conducts research in experimental condensed matter Physics. He has published more than 320 papers in international peer-reviewed journals. He is a member of the Academy of Science of South Africa and is rated by the SA National Research Foundation as an internationally acclaimed researcher.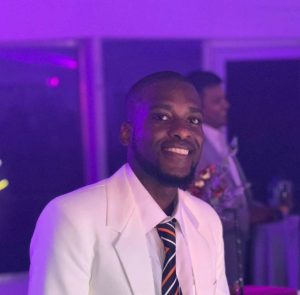 Mr Thato Thobejane
Student Representative Council
I come from a humble backgroung, in a township called Lebowakgomo in the Limpopo Province. I am currently persuing a National Diploma in Logististics and supply chain management at the University of Johannesbug. My involvement in student governance, as well as my enthusiasm for sports, arts, and culture, led to my election as a candidate of the UJSRC 2021/2022, where I served as a Sports Officer. My desire to serve led to me being re elected as the Secretary General of the UJSRC for the term 2022/2023 The characteristics that describe me are that of, kindness, hardwork, and empathy for others. I want to be remembered as someone who took risks, who fought for what he believed in and someone who had a positive impact in people's lifes.