UJ's senior men's football team aims for promotion to SA's 2nd tier pro league
The University of Johannesburg's (UJ) senior men's football team has displayed an impressive playing style, winning almost all their league matches. The men's team tops the SAFA Johannesburg Men's Regional League Blue Stream with 78 points after 30 games played.
UJ only lost two and drew three games. They are the log leaders for the 2022/2023 season, eight points ahead of second-placed Stars of Africa FC. Additionally, the Orange Army has scored 105 goals and conceded only 14.
The University's senior men's football team continued their dominance in the league winning recent matches 12-0, 8-1, and 5-1, among their many wins, over their opponents.
On May 6, 2023, the UJ men's team displayed their exceptional skills by securing an impressive 8-1 victory over Risannah FC. Right from the kickoff, UJ FC took control of the game, dominating possession and exerting relentless pressure on their opponents. Their remarkable attacking abilities were evident as they efficiently capitalised on scoring chances, leaving Risannah FC helpless in defense. The team's success can be attributed to their cohesive teamwork and precise ball movement in crucial areas, resulting in numerous victories throughout the season.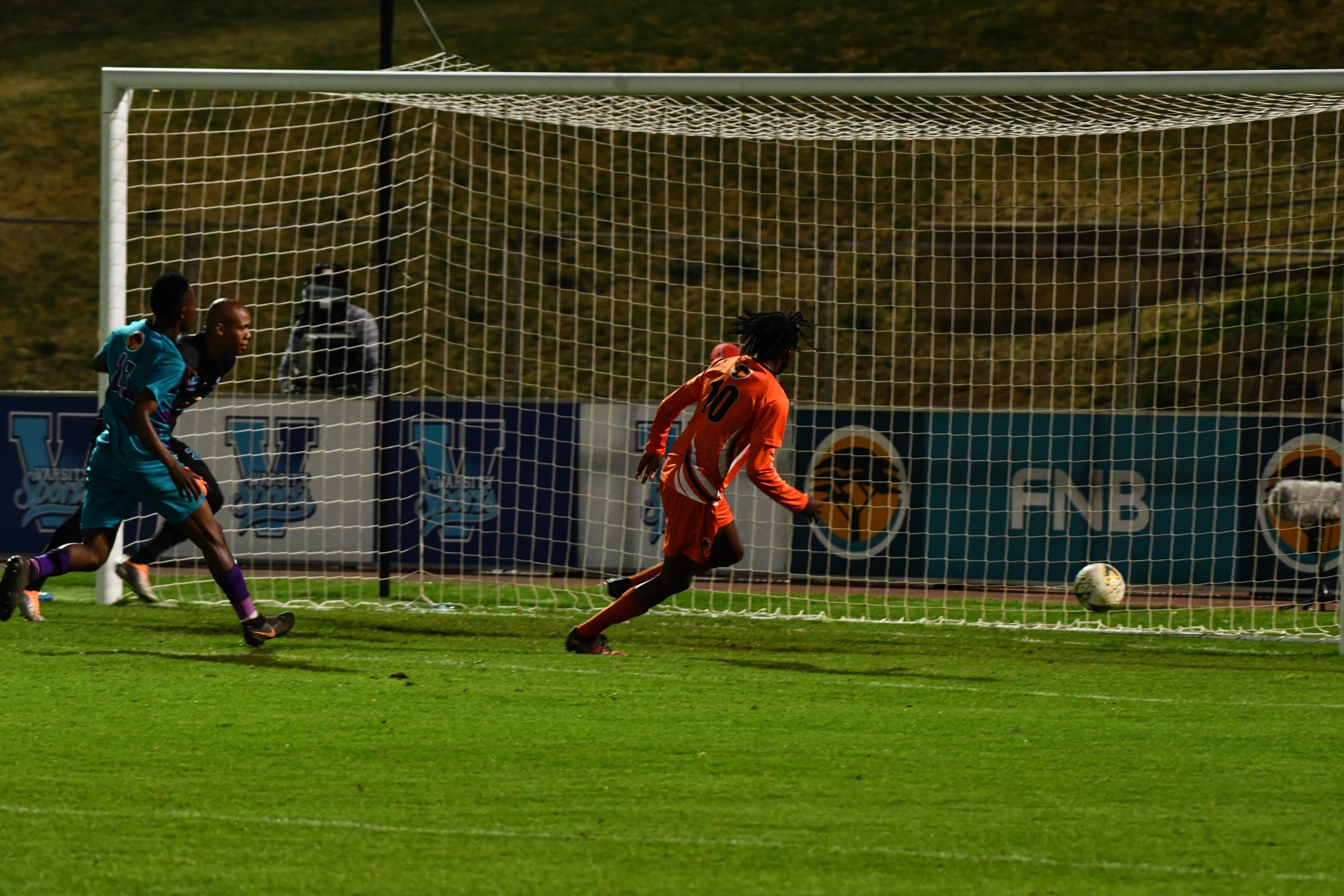 Coach Mogudi's determination for success
Speaking about his team's performances, the UJ FC senior men's football team coach, Karabo Mogudi, said, "The team was focused on securing the Blue Stream Championship in order to qualify for the SAFA Johannesburg Regional League Payoffs. Basically, we have just wrapped up our stream and are looking to finish the remaining fixtures with the professionalism they deserve.''
"Currently, we have scored 105 goals and only conceded 14 goals with two games remaining. This is a record for us and it indicates our ability to create opportunities and score goals. It also highlights our good defensive structures. The route to the ABC Motsepe is a treacherous one and we aim to give our all in order to achieve that ultimate objective to participate in SAFA Second Division next season," said Coach Mogudi.
However, he added that the team firstly has to go through the arduous task of negotiating the SAFA Johannesburg Regional League playoffs.
UJ Women's Team: seeking improvement
On the other hand, the UJ senior women's football team has not garnered enough points to feature in top four of the women's Hollywoodbets Super League. The UJ senior women's team sits on 7th position with 20 points after 12 games. The UJ ladies have won six, drew two and lost four of their matches played.
In recent performances, the UJ ladies played a 1-1 with TUT, 2-2 with UP-Tuks, lost 1-2 against TS Galaxy, 4-2 against Copper Belts, and won 3-0 against First Touch FC and 5-1 against MA-Indies.
While the senior men's team looks to close their season at the top of the league, their female counterparts still have a long way to go to play their remaining fixtures. The two teams will soon be playing in the much-anticipated Varsity Football tournament.
Follow UJ Sport on Facebook, Twitter and Instagram for daily updates.