Johannesburg Business School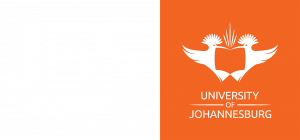 The Johannesburg Business School (JBS) has embraced the Fourth Industrial Revolution (4IR) and repositioned all course offerings to equip current and future leaders to deal with the digital transformation resonating throughout the world. The digital revolution encompasses shifts in mind-sets and paradigms, and change management will be imperative.
JBS has therefore established itself as a digital business school situated within a globally competitive university ready to address these challenges. It offers a middle management MAP programme, one-year Post Graduate Diploma (Business Administration), MBA and DPhil in digital transformation.
In designing this innovative curriculum – in collaboration with our international partners – we have harnessed the uniqueness of Africa's leadership, indigenous knowledge, and ingenuity of its people.
JBS. The Business of Reimagining Your Future.
The Johannesburg Business School (JBS) is a member of the South African Business Schools Association (SABSA) and the Association of African Business Schools (AABS). Our Post-Graduate Diploma (PGDip) in Business Administration, Master of Business Administration (MBA) and Doctor of Philosophy (DPhil) in Digital Transformation are accredited by the Council on Higher Education (CHE) and registered with the South African Qualifications Authority (SAQA).