Dr Oliver Takawira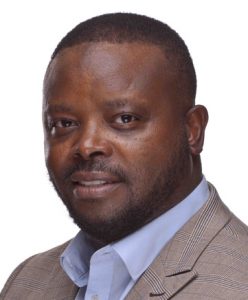 MOST PROMISING YOUNG TEACHER OF THE YEAR
It is seldom that we have the privilege of having access to such overwhelming praise for a teacher from the majority of students, most especially in a discipline considered to be difficult. This, however, is true for Dr Oliver Takawira, who teaches in the Department of Finance and Investment Management and who emerges via his students' evaluations as one of most inclusive, respected and loved teachers at UJ. Student responses offer a snapshot of a multi-faceted, compassionate teacher who is considered by many to be the "greatest lecturer ever". Words like "incredible," "patient", "caring", "supportive", and "inspirational" are frequently used, leaving us with no doubt that Dr Takawira is an innovative, skilled teacher. Student appreciation, however, goes beyond the classroom. One student sums up the view of many when he says,
"I have no words to describe Dr Takawira. A GREAT lecturer. He's not just a lecturer but also like a father to us. With him, it's not just about academics but also about life as a whole. He's one person I've learnt a lot from about the outside life. He's awesome."
These appreciative comments are the fruit of principles that Dr Takawira set in place early in his life and that he implements in his classroom today. Experience taught him the value and importance of perseverance in the face of adversity, planning and strategising and, above all, developing personal confidence. He also believes that students need to be inspired with a vision that is relevant to working life, that they need to think independently and that they should be actively engaged in their learning. At the heart of it all is his passionate belief that understanding learners' experiences is the basis for trusting relationships and, beyond that, optimal learning. 
Another student sentiment sums up the thoughts of many and deserves the final word this evening: She says, "It is an honour to have such a great lecturer . . . thank you for everything. You are the best lecturer." We would like to thank you, too, Dr Takawira, we know that your students are in excellent hands, and we congratulate you on this well-deserved award.