Dr Nelia Frade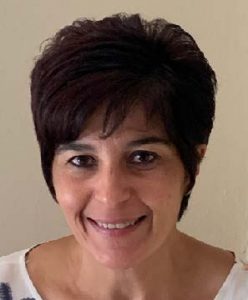 SERVICE BEYOND THE NORMAL CALL OF DUTY
Dr Frade is a member of the Centre for Academic Staff Development in the Division for Teaching Excellence. She has played a critical role in growing the tutor development programme at UJ. Tutor development is central to academic success and is a key projectin the University's Capacity Development Programme. Under her leadership, the tutor training programme has become internationally accredited by the College Reading and Learning Association. It remains the only tutor programme in South Africa to have obtained international accreditation.
During the transition to remote learning, tutor training and development continued despite the many challenges faced. Dr Frade and her team continued to provide sustained support to tutors and staff to ensure that the transition was as smooth as possible. Dr Frade also plays a lead role at a national level as the project manager for the Student Learning Scholarly project, which forms part of the Higher Education Learning and Teaching Association of Southern Africa (HELTASA). 
Dr Frade is committed and dedicated to the ongoing support and development of tutors. She strives to ensure that tutors and the staff who coordinate tutor programmes are well-equipped to contribute to student success. She goes about her duties with a great deal of empathy and humility for the wellbeing of those around her.