Mr Lawrie Ndlovu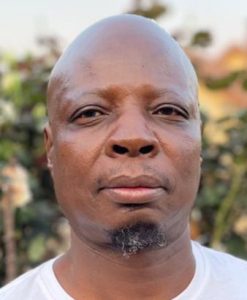 SERVICE BEYOND THE NORMAL CALL OF DUTY
As Maitre'D, Mr Ndlovu is the charismatic face of the Madibeng Restaurant. He has a noticeable presence in Madibeng. He is kind and gentle, respectful, and through his professional approach, ensures that the Madibeng Restaurant continues as the flagship eatery on the UJ Auckland Park Kingsway campus. 
Mr Ndlovu has a commendable knowledge of the hospitality industry and a thorough understanding of the requirements to operate a successful restaurant. He continuously ensures standards equal to world-class restaurants in major international cities. Moreover, he is a caring and engaging individual. He makes time to engage patrons to enquire about work and their wellbeing; he knows the names of most patrons and ensures that all feel equally welcome. Patrons to the Madibeng Restaurant include university staff and students, national and international delegations. 
He is solution-orientated and readily offers suggestions around food and beverage requests. No request is ever too big. He is the first person to arrive in the mornings and the last person to leave after functions in the evening. Over many years, he has consistently gone beyond the normal call of duty.