Homoeopathy Health Centre
Home » Faculty of Health Sciences » Our Clinics »
WHAT IS HOMEOPATHY?
Homeopathy is a system of treating disease that stimulates the body's natural healing mechanisms without side-eff ects. As diagnostic practitioners, homoeopaths can play an important role in caring for patients by assessing all aspects of patients, while diagnosing and treating each patient as an individual. Homeopathy is a gentle, safe and eff ective form of treatment that can be used by everyone – from pregnant women and babies, to the elderly and those with chronic diseases. Homeopathic practitioners are registered with the Allied Health Professions Council of South Africa (AHPCSA).
SERVICES AVAILABLE
With the various treatment options available to homeopathic practitioners, they are able to assist in the treatment and/or management of many acute and chronic conditions, such as:
Infections, e.g. colds, infl uenza and tonsillitis
Allergies, hay fever and sinusitis
Digestive complaints, e.g. heartburn, constipation and diarrhoea
Hypertension • Skin conditions, e.g. acne, eczema and fungal infections
Fatigue and exhaustion • Anxiety and mild depression
Headaches • Menstrual and menopausal problems
Impotence and infertility
Circulatory disorders
Hormonal disorders, e.g. thyroid disorders and diabetes
Childhood (paediatric) conditions
Arthritis
Support and management of conditions associated with low immunity
HOMEOPATHY HEALTH CENTRE
Doornfontein Campus Health Training Centre (1st Floor) Sherwell Street (between Saratoga and Beit streets) Doornfontein
For appointments: 011 559 6493/5 Dispensary: 011 559 6497 E-mail: dispenser@uj.ac.za
CLINIC HOURS
The clinic operates from Monday to Friday, at scheduled times, by appointment only. The Homeopathy Health Centre is a teaching facility. Under the supervision of registered homeopaths, our students diagnose, treat, manage and care for our patients using complementary medicines and a holistic approach to health and wellness. The Homeopathy Health Centre operates within a campus clinic environment which offers a variety of other health services. Supplements are available for purchase.
FEES
Fees charged at the UJ Homeopathy Health Centre are greatly affordable. Special fees are available for students and pensioners. Consultation and medication fees are not reimbursed by medical aids.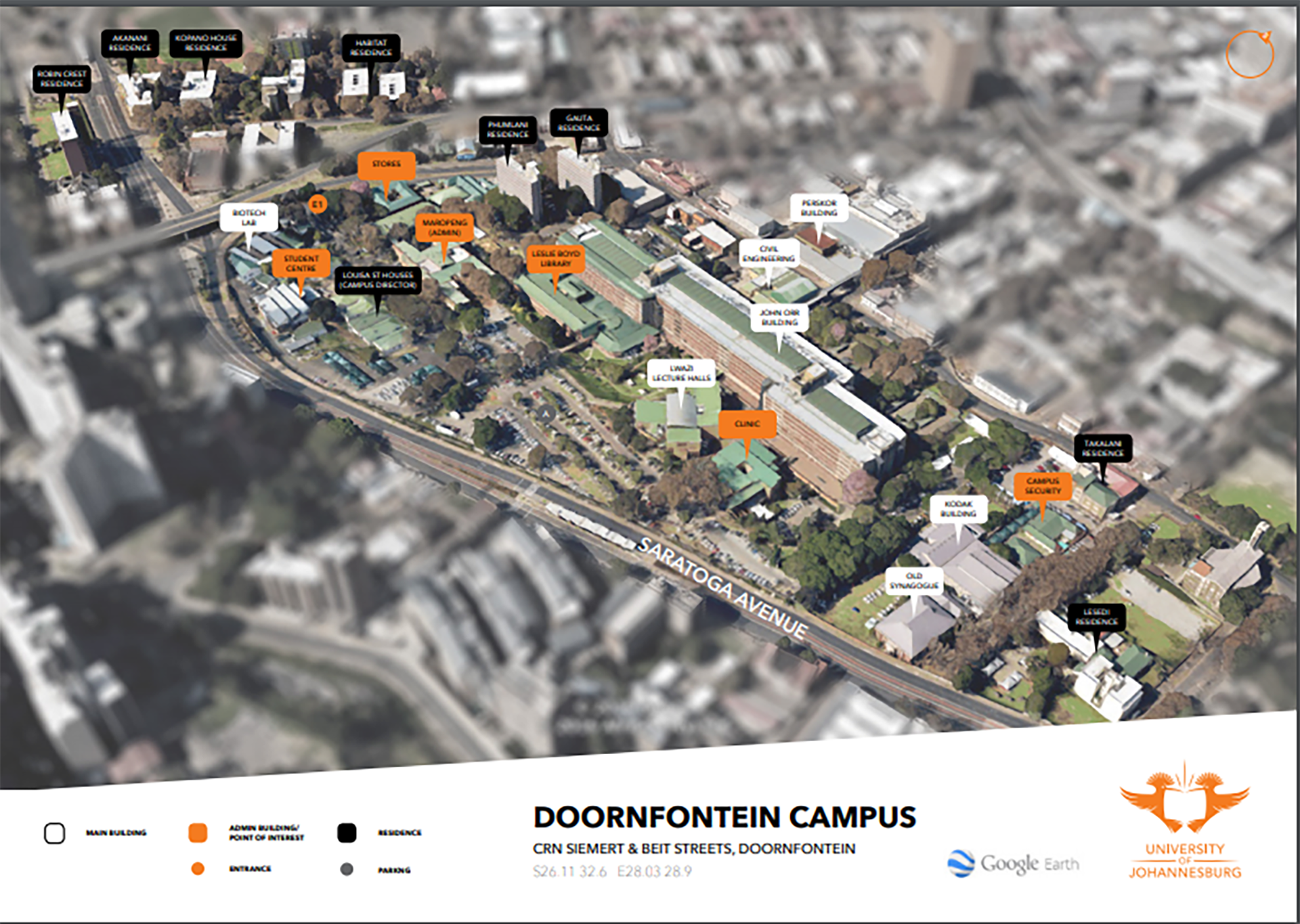 Doornfontein Campus , 7th Floor John Orr Building, West Wing , Crn Siemert & Beit Street, Doornfontein