Module name: Teaching Methodology and Practicum: FET Geography
Module code: MOFPGA3
This module is dedicated to preparing compassionate, accountable, and reflective Geography teachers who can support diverse learning environments, and the primary focus is teaching and the use of teaching resources. The focus of this semester is on effective teaching strategies and educational resources, emphasizing the integration of technology (using TPACK) and modern pedagogical approaches and strategies in teaching Geography. Students will gain the knowledge and skills necessary to design engaging Geography lessons, utilize the CAPs for Geography guidelines, foster 21st-century skills in their Geography lesson presentations and classrooms, and continuously reflect on their teaching practices. Successful completion of this module is a prerequisite for the subsequent semester two module, ultimately equipping students to excel as Geography teachers in South African and international classrooms.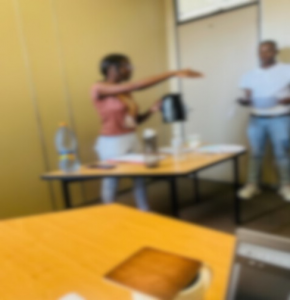 Demonstrating the hydrological cycle.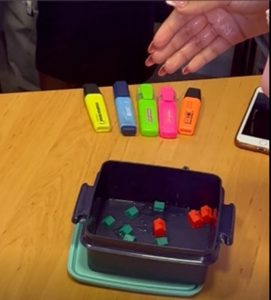 Demonstrating the occurrence of floods.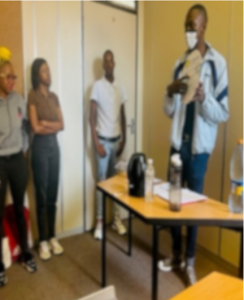 Module name: Teaching Methodology and Practicum: FET Geography
Module code: MOFPGB3
This module aims to prepare compassionate, accountable, and critically reflective Geography educators capable of fostering learning and development in diverse educational settings. Focusing on assessment and evaluation, it builds upon the foundational knowledge from the previous semester (MOFPGA3), cultivating strong Pedagogical Content Knowledge (PCK) and Technological Pedagogical Content Knowledge (TPACK). Through the application of educational assessment theories, principles, and practical tools, students will develop skills in designing and implementing effective Geography assessments, with specific reference to Grade 11. The module encourages reflective professionalism, emphasizing continuous self-evaluation and engagement with research in Geography education, ultimately equipping students to excel as proficient Geography teachers in contemporary South African and international 21st-century classrooms and beyond.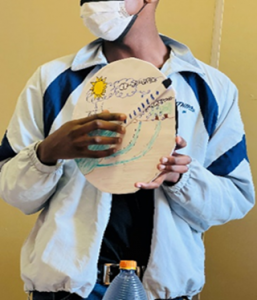 Utilizing a clock as an analogy to exemplify the hydrological cycle.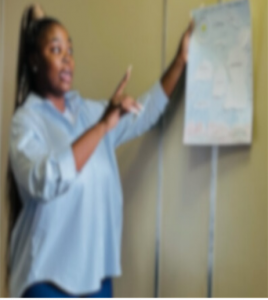 The use of a chart to show learners the different types of clouds.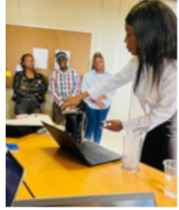 Illustrating the concept of evaporation and condensation by drawing an analogy to a boiling kettle.
Module name: Teaching Methodology and Practicum: FET Geography
Module code: MOFPGY4
This module is dedicated to preparing pre-service Geography teachers for 21st-century classrooms by emphasizing the development of teaching philosophies, CAPS-aligned Geography lesson planning, and the integration of innovative strategies like the 4Cs and technology tools such as Google Earth. This module is an extension of the 3rd-year modules MOFPGA3, MOFPGB3, and MOFPGY4, with a specific emphasis on practical teaching strategies, assessment techniques, resource utilization, and classroom management strategies that can be effectively applied in Geography classrooms. The primary objective is to equip Geography pre-service teachers with the practical skills and knowledge required to implement these strategies in real-world classroom settings, ensuring their readiness for teaching practice and to be Geography teachers. Following this, there are a lot of in-class presentations and discussions about the teaching and learning of Geography. It encourages self-reflection to nurture professional growth, while practical teaching experiences enhance practical skills and confidence. The module's overarching goal is to cultivate innovative thinking, passion for Geography, and readiness for dynamic teaching environments, ultimately equipping students to excel as dedicated Geography teachers.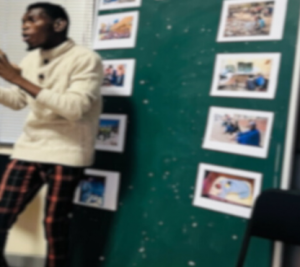 Using a mind map to reflect on the lesson.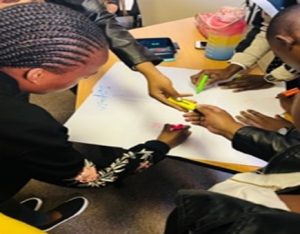 The use of gamification in Geography lessons to engage learners.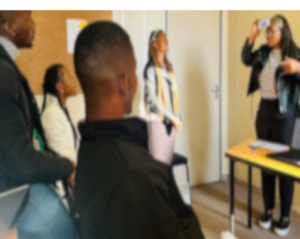 Google Earth as a resource for teaching Geographical topics.
Module name: Teaching Methodology and Practicum: FET Geography
Module code: MPFGEY1
This comprehensive module has a dual purpose: firstly, to equip students with the essential knowledge, skills, attitudes, and values required for effective Geography teaching in the 21st century, and secondly, to foster their ability to become reflective and autonomous professional practitioners in the field. It builds upon previous coursework, integrating pedagogical content knowledge (PCK) and technological pedagogical content knowledge (TPACK) within the framework of Geography Curriculum and Assessment Policy Statements (CAPS). Through the exploration of key Geography teaching theories, strategies, and assessment principles, students gain practical insights and are encouraged to apply these concepts in real-world scenarios. Moreover, the module introduces diverse teaching strategies and educational resources, emphasizing their readiness for teaching practice. In parallel, it encourages students to develop a clear teaching identity, articulate their teaching philosophy, and create a Geography teaching vision, crucial components for shaping a distinctive teaching persona. Throughout the module, students engage in hands-on teaching experiences at a micro-level, preparing them for future work-integrated learning experiences. Ultimately, this module strives to nurture both the theoretical and practical aspects of Geography education, promoting continuous self-assessment, alignment with the latest research, and a commitment to staying at the forefront of educational advancements in the discipline.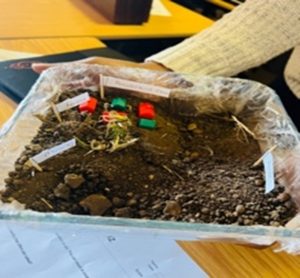 Conducting practical activities.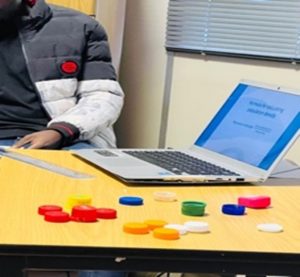 Demonstrating population movement.